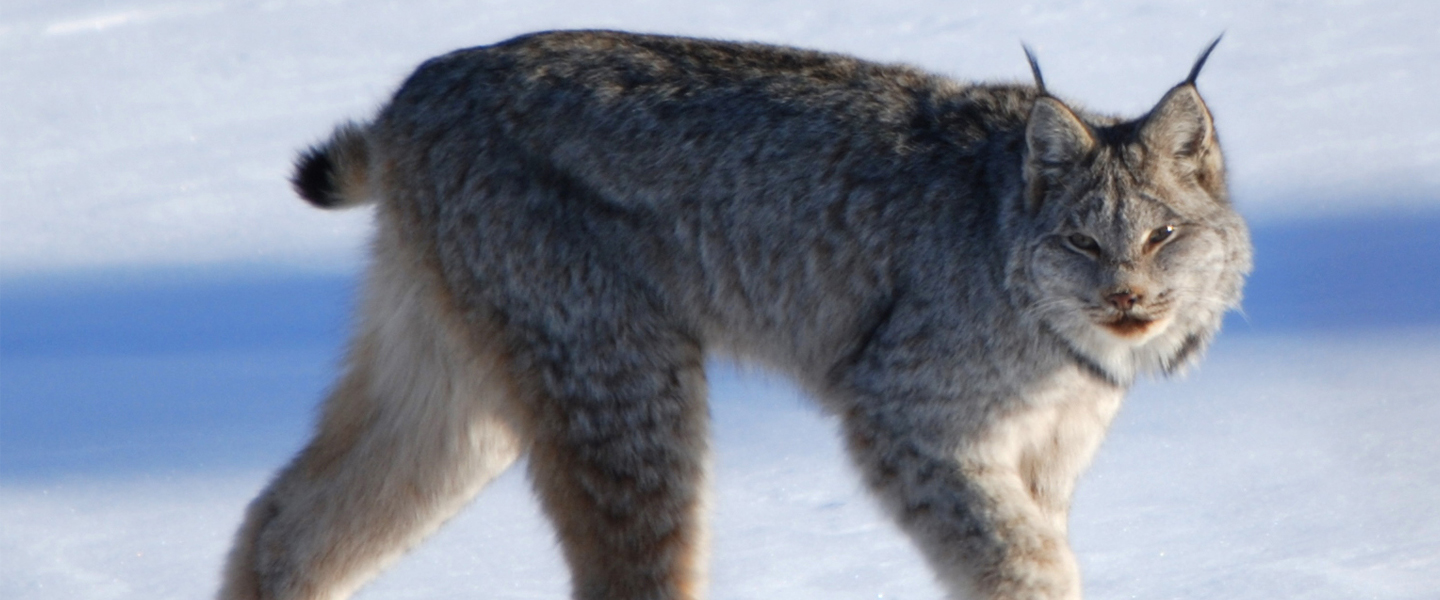 A Native Cat Back From the Brink
The elusive Canada lynx once ranged from Alaska to northern New Mexico, west into California, and east to Maine. By the early 1970's, however, lynx were all but eliminated from the Southern Rockies due to trapping, shooting, and habitat degradation.
A Reintroduction Effort
In response to the local extinction of lynx in our region, the Colorado Division of Wildlife launched an ambitious and popularly-supported reintroduction effort. Rocky Mountain Wild launched a successful community outreach campaign with our conservation allies and overcame fierce opposition from the small but politically powerful anti-lynx lobby. Between 1999 and 2007, 218 lynx were released in the San Juan mountains of southwestern Colorado.
Protection of Habitat
Unfortunately, lynx face new problems, including highway mortality, disease, habitat fragmentation, shooting, ski area expansion, climate change, and a lack of adequate habitat protections. Rocky Mountain Wild has begun anew to protect essential lynx habitat in places like Wolf Creek Pass, the Rio Grande National Forest, and I-70 Mountain Corridor.