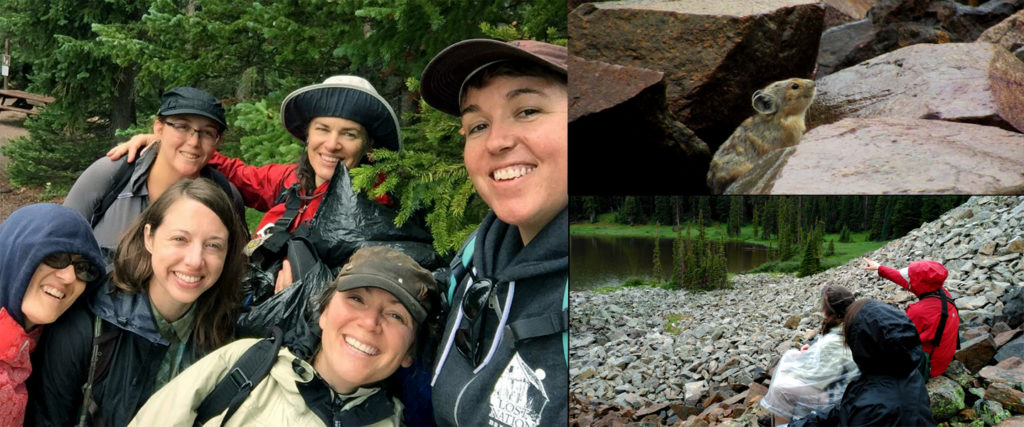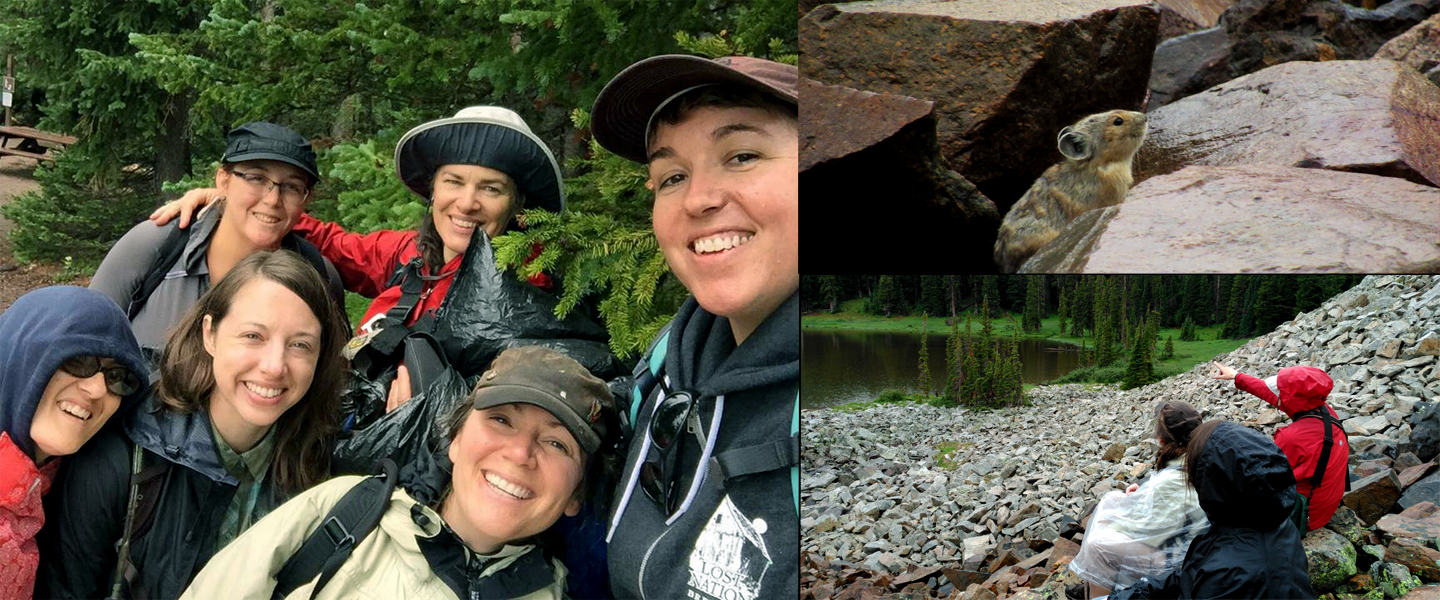 Who We are:
We are women, young and young-at-heart, working together to protect the wildlife and biodiversity of our region. We are activists, artists, scientists, students, and concerned citizens, all working together. And we're mothers, daughters, sisters, aunts, partners, or friends who know that our future, and the future of those we love, depends on our ability to preserve the web-of-life that supports us all.
What We Do:
100 Women for the Wild supports on-the-ground conservation projects led by Rocky Mountain Wild. Our donations, volunteer time, and expertise help Rocky Mountain Wild to protect and restore over 500 rare and imperiled plant and animal species in Colorado, Wyoming, Utah, and New Mexico. Additionally, through our Emerging Female Leader fund and internships, we work to reduce gender bias in our field and provide empowering real-world work experiences for women exploring careers in biology and science.
How It Works:
Each member of the group donates at least $100 each year, with the goal of raising a total of $10,000 for wildlife conservation. Each year if, as a group, we raise more than our $10,000 goal, this extra generosity is set aside into an Emerging Female Leader fund to support one or more internship positions at Rocky Mountain Wild. (You can even schedule your donation for $10 per month for the next 10 months.)

100 Women for the Wild Event Series
We have films, hikes, and activism opportunities planned. These events are free for 100 Women for the Wild members and for a small fee to the public and are a chance to connect with others in the community who care about furthering the mission of supporting women in STEM fields.
This Year's Schedule:
Wolf Awareness Night at Woods Boss Brewery
June 19, 6-9 pm
Wolves are one of the most misunderstood animals in our country. The myths surrounding their behavior have permeated our culture, from the "Big Bad Wolf" to a "wolf in sheep's clothing," these magnificent animals have gotten a bad rap. Join us for an evening of myth busting and celebration. We will unveil our new wolf mural and you will get to meet the artist Valerie Rose. We will have a round of Wild Wolf Trivia and there will be live music from Keith Hicks. $1 from each pint sold will go to support the Rocky Mountain Wolf Project and Rocky Mountain Wild. 


Past Events Included:
Bat Chat & Hike (*twice* with requests to do it again!) – a chat about bat ecology and behavior and a short hike at dusk to watch the bats as they get active with bat biologist Christine Avena, PhD candidate at CU Boulder.
ABC's of Bees – a discussion of how bees make honey, a peak inside their kingdom, and a sampling of local honey, soaps, and candles with Beth Conrey of Bee Squared Apiaries.
Greenwood Wildlife Rehab Center Volunteer Day – a tour of the center, discussion of their mission, and some volunteer opportunities to help the wildlife we co-exist with in Colorado in a big way at Greenwood Wildlife Rehab Center.
Other 100 Women for the Wild events:
Colfax Marathon, #RunWild for Women in Science
May 18-19, Denver
Lace up your running shoes and join us in the Colfax Marathon as we raise awareness and funds for Rocky Mountain Wild. This year our goal is to raise $2,000 to support paid summer internships for our 100 Women for the Wild program. These internships provide emerging female leaders in the STEM fields with valuable experience in field biology, GIS, volunteer management, and communication. Together, we can keep breaking down gender barriers in the sciences.
And, the fun part…
We get together once a year over snacks and drinks to talk about how our donations were applied, and to help direct where it might go in the future. We learn about issues, listen to each other, and provide encouragement and expertise. Of course, you don't need to be local to join in. We provide lots of information to our group through email, social media, and the occasional phone call.