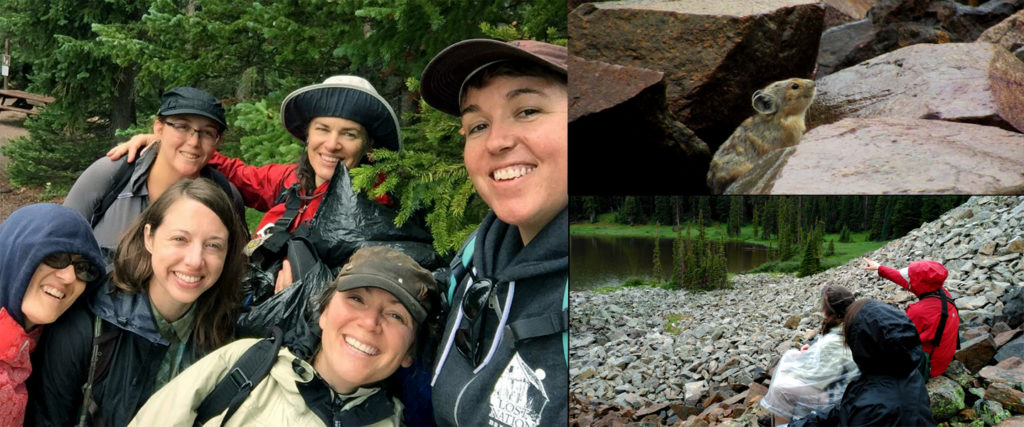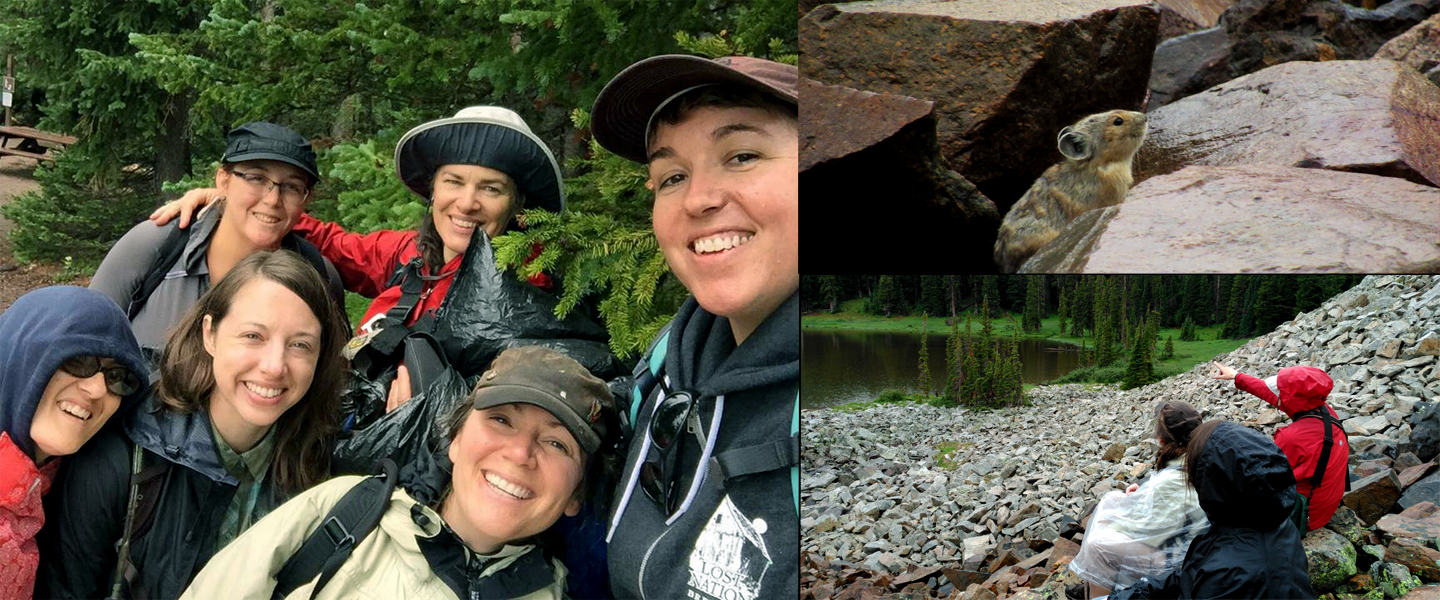 Who We are:
We are women, young and young-at-heart, working together to protect the wildlife and biodiversity of our region. We are activists, artists, scientists, students, and concerned citizens, all working together. And we're mothers, daughters, sisters, aunts, partners, or friends who know that our future, and the future of those we love, depends on our ability to preserve the web-of-life that supports us all.
What We Do:
100 Women for the Wild supports on-the-ground conservation projects led by Rocky Mountain Wild. Our donations, volunteer time, and expertise help Rocky Mountain Wild to protect and restore over 500 rare and imperiled plant and animal species in Colorado, Wyoming, Utah, and New Mexico. Additionally, through our Emerging Female Leader fund and internships, we work to reduce gender bias in our field and provide empowering real-world work experiences for women exploring careers in biology and science.
How It Works:
Each member of the group donates at least $100 each year, with the goal of raising a total of $10,000 for wildlife conservation. Each year if, as a group, we raise more than our $10,000 goal, this extra generosity is set aside into an Emerging Female Leader fund to support one or more internship positions at Rocky Mountain Wild. (You can even schedule your donation for $10 per month for the next 10 months.)

100 Women for the Wild Event Series
We have films, hikes, and activism opportunities planned. These events are a chance to connect with others in the community who care about furthering the mission of supporting women in STEM fields and protecting the biodiversity in our region.
Upcoming Events:
Public Lands Defense Workshop: The 6h Extinction

From pikas to polar bears our wildlife is in peril. A recent report from the United Nations concluded that one million species are at risk of extinction. But, we still have time to act! Join us for our Stop Extinction Action Night. Using a "speed dating" structure we will take real action to help six species survive – in just 60 minutes! The fast-paced action session will be followed with time for more in-depth conversation, networking, and the opportunity to take a virtual reality trip to the Arctic Refuge. All participants will be entered into a raffle to win great prizes!
When: Thursday, August 22, 2019, 7:00 – 9:00 pm
Where: Patagonia Denver, 1431 15th St, Denver, CO 80202
Co-hosted by: Rocky Mountain Wild and Defenders of Wildlife
RSVP: Pre-registering is not required, but does help us know how many resources we need to print and bring. RSVP with Patagonia.
Bites & Brews for Biodiversity
Join us for the Rocky Mountain Wild Experience — our annual "UnGala" and 20-year anniversary!
No banquet tables and forced conversation. No longwinded speeches and dry chicken or beef entrees. Instead, come be part of the Rocky Mountain Wild team and experience our work! Use technology to "fly over" the habitats we protect. Join our biologists in activities to save imperiled species. And, get a special sneak-peek at what we have planned for the next 20 years, all while watching the sunset over the Rocky Mountains from the 32nd floor of a downtown skyscraper.
You'll be treated to wildlife-friendly vegetarian and vegan tapas and complimentary beer and wine. You can also visit our "camp store" to adopt a pika, buy a "Keep the Eeep!" glass, or purchase a tee shirt. And don't forget to bid on items in "The Most Awesome Environmental Silent Auction on the Front Range." All proceeds go toward our work to protect biodiversity in the Rockies.
When: Thursday, October 17, 6:00 – 9:00 pm
Where: CBRE Heart/Pub, 1225 17th St, Denver, CO 80202
Tickets: Get your tickets today on our Eventbrite page!
Past Events Included:
Intro to Vegan Cooking: Protecting Wildlife with Your Food Choices. Participants learned about vegan foods, how they reduce greenhouse gas emissions and protect biodiversity, and prepared dishes.
Wolf Awareness Night – an evening of myth busting and celebration, including the unveiling of a wolf mural by artist Valerie Rose, wolf trivia, and live music.
Bat Chat & Hike (*twice* with requests to do it again!) – a chat about bat ecology and behavior and a short hike at dusk to watch the bats as they get active with bat biologist Christine Avena, PhD candidate at CU Boulder.
ABC's of Bees – a discussion of how bees make honey, a peak inside their kingdom, and a sampling of local honey, soaps, and candles with Beth Conrey of Bee Squared Apiaries.
Greenwood Wildlife Rehab Center Volunteer Day – a tour of the center, discussion of their mission, and some volunteer opportunities to help the wildlife we co-exist with in Colorado in a big way at Greenwood Wildlife Rehab Center.
Colfax Marathon, #RunWild for Women in Science. We raised $900 to support paid summer internships for our 100 Women for the Wild program in the 5k, 10k, half marathon, and marathon!
And, the fun part…
We get together once a year over snacks and drinks to talk about how our donations were applied, and to help direct where it might go in the future. We learn about issues, listen to each other, and provide encouragement and expertise. Of course, you don't need to be local to join in. We provide lots of information to our group through email, social media, and the occasional phone call.