Phew! 2021 was a bit of a whirlwind when it came to oil and gas leasing. Here's what happened:

Right at the beginning of the year, we had a significant win here in Colorado when new regulations for oil and gas development increased protection of 12.7 million acres of public lands! Alison created an interactive storymap to illustrate the impact of the rules. Using Alison's slide maps, you can easily visualize and compare the new rules with previously protected areas.

At the end of January, President Biden issued an Executive Order putting a pause on oil and gas leasing in our public lands and oceans, giving time to take a closer look at our severely outdated leasing system (for the first time in nearly four decades) and begin to address the problems with solutions that work for the public.

In February, we released a research report that showed oil and gas companies held leases on more than 20 million acres of federal land in the Mountain West, and data trends show a sharp decline in interest for additional leases in many states for 2020 and 2021 compared to previous years.

In February, we joined with our friends at Colorado Sierra Club, Audubon Rockies, and Great Old Broads for Wilderness to host Colorado Loves Wildlife Week! The week included a webinar on the new Colorado oil and gas rules as well as direct actions to thank Governor Polis for them.

In March, we had a partial win in our Freedom of Information Act (FOIA) case challenging the Bureau of Land Management's handling of our FOIA request seeking information about the March 2018 oil and gas lease sale. The sale offered parcels directly adjacent to Gunnison sage-grouse critical habitat that could only be accessed by roads that cut through that critical habitat. Judge Martinez did rule that the initial search was unlawful and sent the agency back to conduct an additional search.

In April, we submitted comments to the Department of the Interior to inform their comprehensive review of the federal onshore oil and gas program sharing our concerns with the program and making suggestions for improvement.

In August, a court in Louisiana blocked the oil and gas pause and ordered the Bureau of Land Management to resume sales. The Biden administration proposed a shocking number of acres in the lease sale, 119 parcels totaling 141,675.22 acres in Colorado alone!

In September, we won another court case when Senior Federal District Court Judge Marcia Krieger issued an Order in Rocky Mountain Wild v. Haaland finding that the Bureau of Land Management violated the National Environmental Policy Act (NEPA) when leasing parcels in western Colorado for oil and gas development in 2019! Judge Krieger ordered the agency to conduct additional analysis regarding the leasing of the parcels totaling 58,000 acres.

In October, we joined with our friends at Western Colorado Alliance, Colorado Sierra Club, League of Oil and Gas Impacted Coloradans (LOGIC), Conservation Colorado, Western Slope Conservation Center, and Earthworks to create a storymap and website to illustrate the harm of the mess that the oil and gas industry leaves behind.

Last Thursday, we joined with our friends a Great Old Broads for Wilderness, LOGIC, and the Wyoming Outdoor Council to host a free webinar Making Your Bureau of Land Management Lease Comments Count to help attendees make more effective public comments by making use of our Oil and Gas Toolbox for Activists. 

And this morning, I learned that the Bureau of Land Management has extended lease sale comment periods for the upcoming lease sales! Colorado's comments are now due on December 12, Montana's are due December 8, New Mexico's are due December 8, Utah's are due December 11, and Wyoming's are due December 11. Be sure to use our resources to submit your comments and get parcels with conservation conflicts removed from the proposed parcels list!

Like I said, whirlwind!
Consider supporting this work this giving season!
There are three main ways you can support our oil and gas work this giving season:

1. Schedule a donation for Colorado Gives Day! Your contribution is tax-deductible and will be used to protect the wildlife and wildlands in our region. Every contribution, no matter the size, is important and valued. Schedule your donation for Colorado Gives Day and it will be boosted by the $1 Million+ incentive fund! 

2. Start a peer-to-peer fundraiser! Fun Fact: 41.5% of donors cite that word of mouth was their main method of finding new nonprofits to support! So, if you would like to help us reach our fundraising goals, please use our fundraiser's kit.

3. Join as a member of the Super Species Squad with a weekly, bi-weekly, monthly, or quarterly donation! Recurring donations are our most stable source of funding, as well as an easy and affordable way to support our work!

In 2021, we reached a new milestone in our oil and gas work! Together, we've helped defer more than 2.5 million acres of public land from oil and gas development! Together, we can save even more in the coming years.

Thank you for all your support!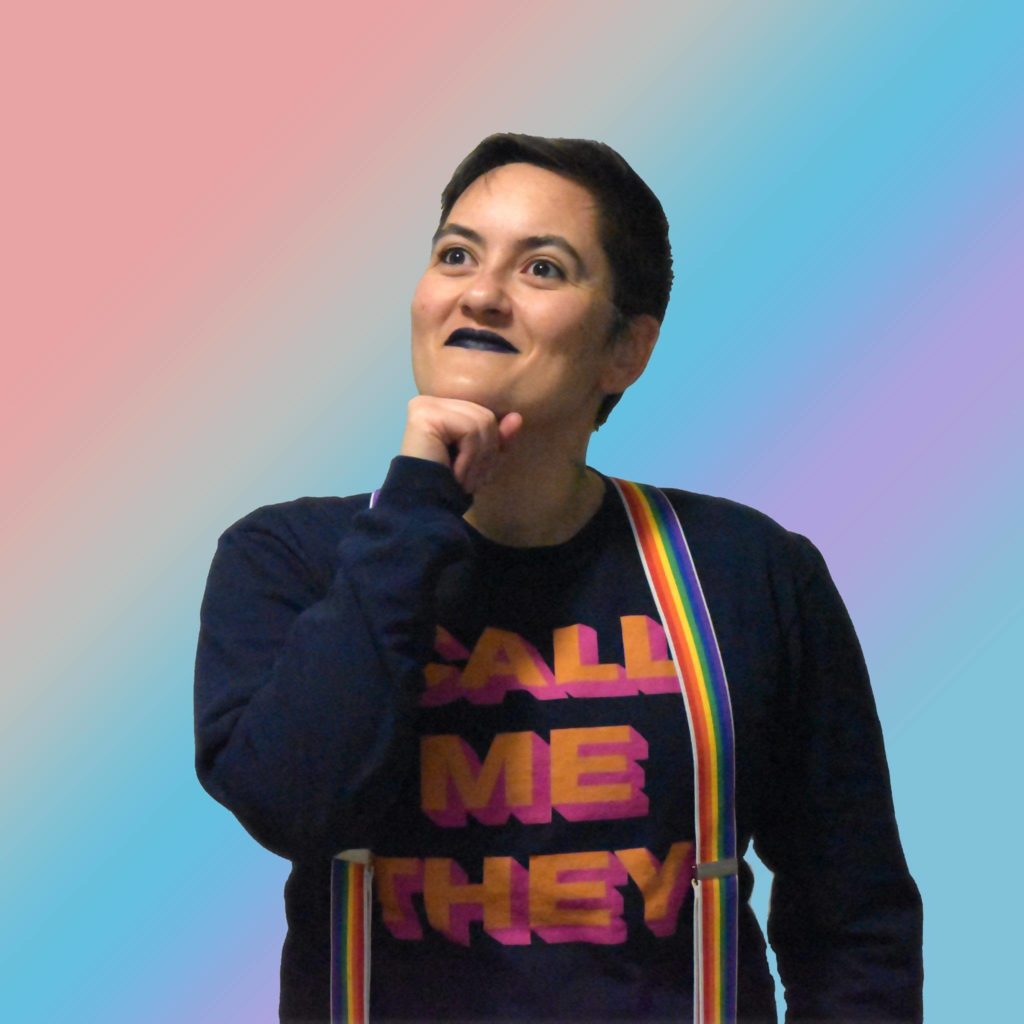 Chris Talbot-Heindl (they/them)
Communications & Membership Manager
Rocky Mountain Wild
P.S. Oil and gas leasing is a confusing process. But we've created a guide to help you understand the process (newly updated with new process and timelines)! Check out our "What is the Process for Oil & Gas Leasing" infographic.