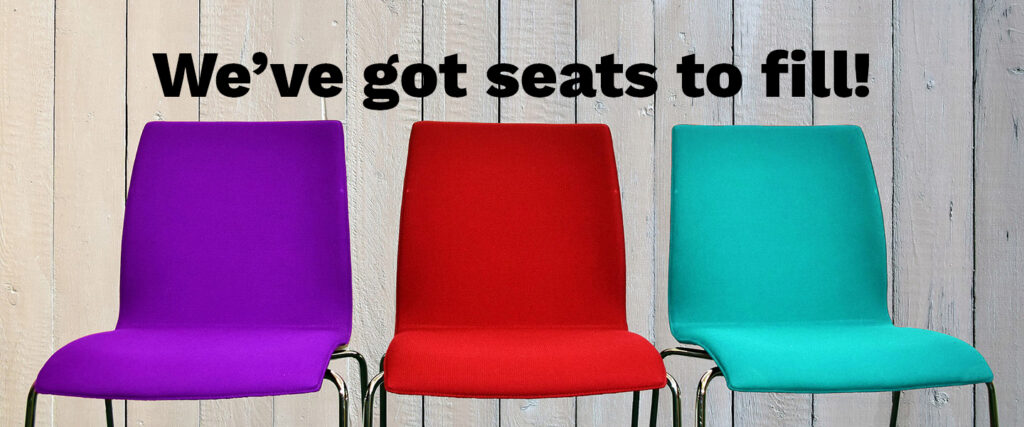 At Rocky Mountain Wild we understand that a healthy ecosystem is based on a diversity of life (biodiversity). We believe that the same principle holds true for our organization. In order to fully meet our mission to protect, connect, and restore wildlife and wildlands, our systems and programs must be resilient and encompass a variety of perspectives and communities. We are part of a natural ecosystem where "everything depends on everything else" and we want to intentionally work to make Rocky Mountain Wild a space where people who have been historically marginalized within our field know they have an authentic seat at the table.
We want everyone to feel empowered to speak to their experience, we want to create abundance for disucssion and innovation, and we want to create an organization that embodies rather than includes these principles.
We recognize that we are just beginning this work and that we will make mistakes. However, like all good scientists, we are committed to recognizing our mistakes and working to correct them. We are seeking individuals who are willing to meet us where we are and who are invigorated to help us grow into the liberatory workspace and organization we eventually hope to be.
We are actively seeking additional board members that bring diverse skills, ideas, and perspectives and add to the cultural diversity of our team. If you are passionate about our mission and skilled in one or more of these areas we would love to hear from you!
accounting
fundraising
justice, equity, diversity, and inclusion
shared leadership
app development
data management
nonprofit law
conservation law
conservation biology
Typically, our board meets quarterly and our meetings are accessible via Zoom, although currently, we are going through a transition from a standard hierarchical leadership model to a shared leadership model, which has required more board involvement than usual. Our in-person meetings are held in a physically accessible building. There is no minimum financial requirement for board participation, all we ask is that you give of your time and resources in a way that is significant to you. If you would like to learn more please email chris@rockymountainwild.org.
About Rocky Mountain Wild
Rocky Mountain Wild works to protect, connect, and restore wildlife and wild lands in the Southern Rockies region. Our staff of six full-time positions includes a conservation biologist, a conservation ecologist, a legal director, a conservation geographer, a communications director, and a fundraising director. Our board ranges in size between 6-12 members, and is currently made up of eight individuals from around the state of Colorado.