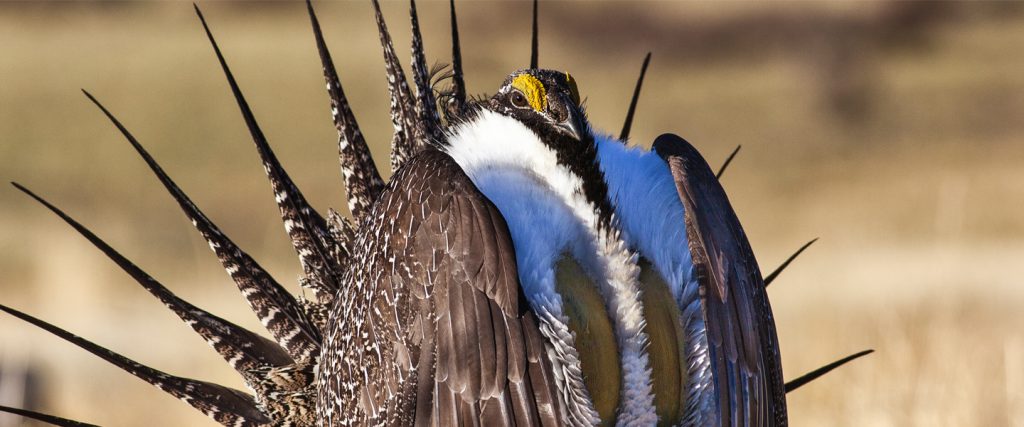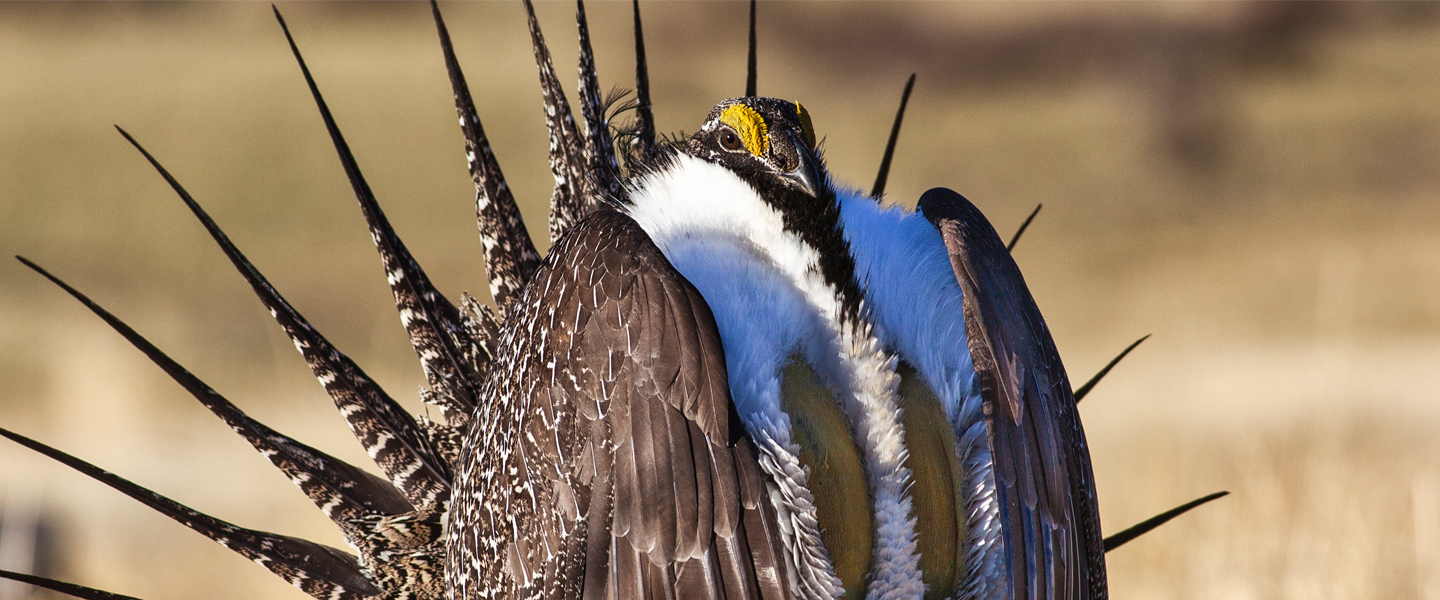 Once abundant throughout the west, the greater sage-grouse is threatened by the loss of its sagebrush habitat. Oil and gas development, sprawl, human destruction of sagebrush, and invasive weeds like cheat grass have all taken a toll on the greater sage-grouse's habitat. When damaged, sagebrush ecosystems can take 25-100 years to recover.
In 2015 the U.S. Fish and Wildlife Service concluded that this species did not warrant protection under the Endangered Species Act. The decision was based on the implementation of a collaborative, 11 State, science-based conservation strategy that was hailed as a 21st-century approach to conservation. Rocky Mountain Wild was a key participant in the construction of this agreement. Unfortunately, during the summer of 2017, the Trump administration began the process of dismantling the range-wide sage-grouse conservation plants that protect this bird.
Partners:
A huge thank you to our Save Grouse Day partners:
Here are just some things you can do to save grouse:
Join Us:
Join us and our friends at Audubon Rockies for a live Zoom event: It's Almost Time to Rally to Save Grouse
Sunday, May 15, 12:00 – 1:00 pm MT
Registration: Closed. This event has already happened!
Attend our live lunch-and-learn webinar to hear from Daly Edmunds from Audubon Rockies about the history of the bird and its conservation, the 2015 collaborative conservation strategy, what happened to it, what's been going on recently, and what conservationists need to know when the Bureau of Land Management Land Use Plan Amendments public comment periods open up.
A huge thank you to Daly for sharing her knowledge with us! If you missed the live webinar, not to worry, here's the recording:
Read:
Do:
Watch:
Operation Sage-Grouse: NWF Connects Youth and Conservation (content warning: there is a dead sage-grouse in this short film)
Strutting, puffing, and popping: the sage-grouse's mating call
Check out our Colorado Endangered Species Week page for more days of activities!