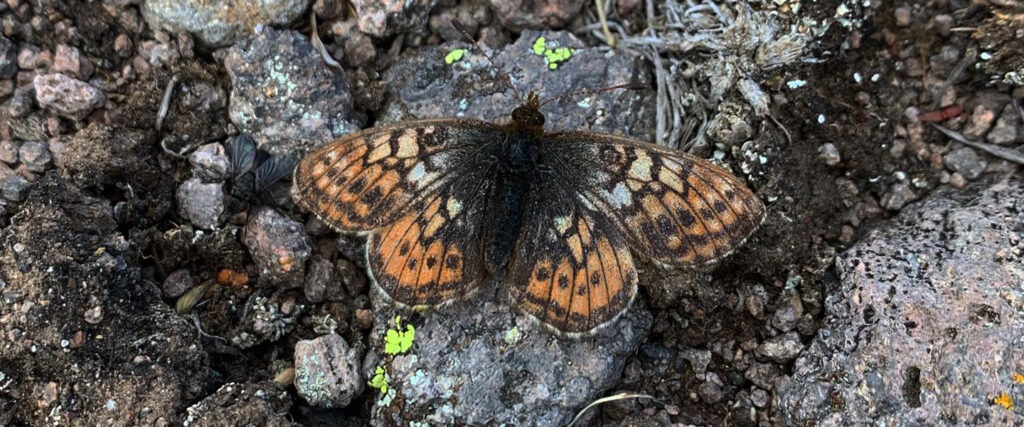 Populations of pollinators are declining around the world, including here in Colorado. Pollinator habitat loss, non-native species invasion, climate change, and pesticides are all challenges that pollinators face. Find out what you can do to protect pollinators here in Colorado and beyond!
Partners:
A huge thank you to our Protect Pollinators Day partners:
Here are just some things you can do to protect pollinators:
Join Us:
Join us and our friends at American Bird Conservancy and People and Pollinators Action Network for a live Zoom event: Take Flight from Chemical Pesticides
Thursday, May 19, 12:00 – 1:00 pm MT
Registration: Register to save your spot.
Conventional chemical pesticides have been widely used since the mid-1900s, and their full effects on the environment continue to come into greater focus. Birds are one of the hardest-hit taxa from the widespread overuse of chemical pesticides, particularly from pesticide coatings on seeds, and their fate is closely tied to that of insects and people. Join us for a look back at past pesticide regulations, current effects of conventional pesticides on birds, and what we can do to secure a safer and less-toxic future for birds, insects, and humans.
Hardy Kern is the Director of Government Relations for the American Bird Conservancy's Pesticides and Bird Campaign. His portfolio includes a wide range of toxics issues, including agricultural pesticides, rodenticides, and lead. Hardy received a B.S. in Zoology from The Ohio State University and worked as a zookeeper for 10 years before receiving a Master of Public Administration degree from Kent State University and began working at ABC in January of 2022.
Resources:
Check out this amazing resource created by the students in Angevine Middle School's Cottonwood Institute CAP Outdoor Program: The Front Range Bumblebees and their Host Plants Spreadsheet. If you are looking for native plants to feed bumblebees in the Front Range, this spreadsheet is just what you need!
Thanks to HHMI Tangled Bank Studios, we have packets of Wildflowers – Western Mix to give away! Healthy ecosystems need healthy pollinators. These native wildflowers are an important food source for wild bees and other pollinators. If you would like a packet of wildflowers, please fill out this form and we will send you one next week (Western addresses ONLY, these wildflowers are native to the region).
Read:
Do:
Watch:
Register to watch "My Garden of a Thousand Bees" with the whole family!
In 2022 Jury Award-Winner "My Garden of a Thousand Bees" a veteran wildlife cameraman seeking refuge from the pandemic is filming the wild bees that live in his city garden with mind-blowing results. From giant bumblebees to scissor bees the size of a mosquito, he has seen over 60 species of bee. More importantly, he is developing a close relationship with an individual bee he follows through its entire life. The unique camera work provides of view of bees like no other! This film has been made available for your viewing for free thanks to the generous support of HHMI's Tangled Bank Studios, a Wild & Scenic Film Festival National Partner.
And if you enjoy this film, be sure to save the date for our screening of the Wild & Scenic Film Festival, scheduled for October 20!
Check out our Colorado Endangered Species Week page for more days of activities!