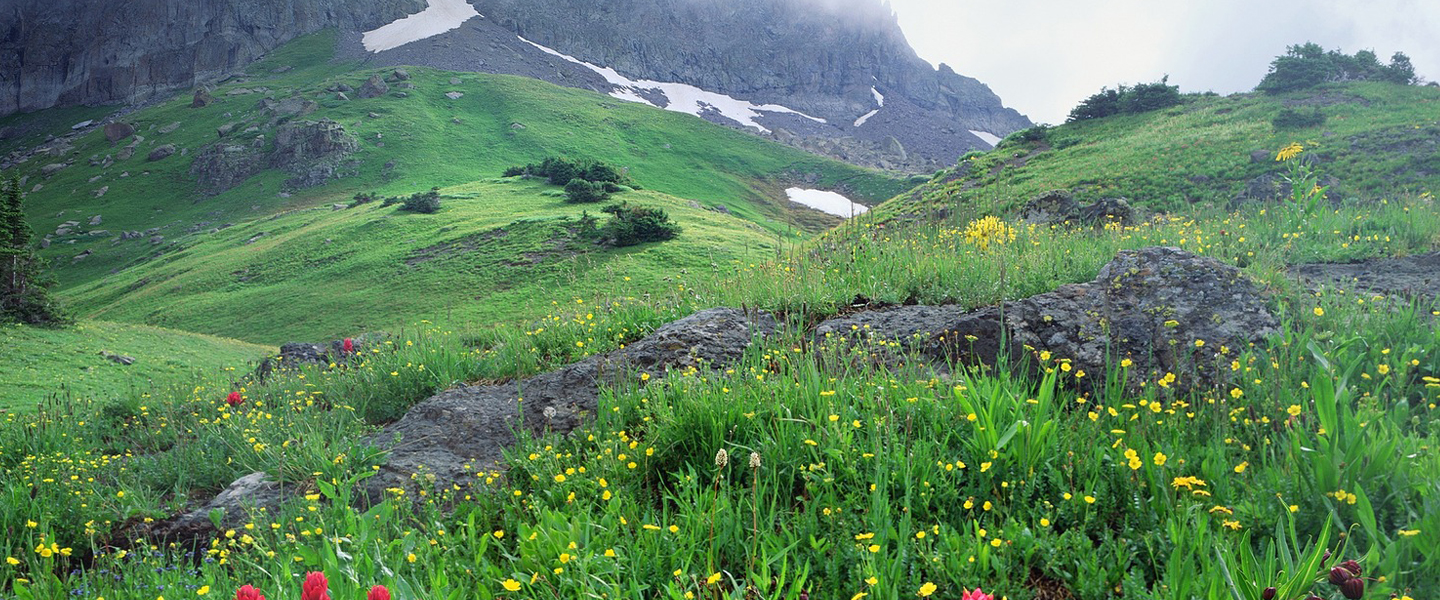 Habitat fragmentation is recognized as a primary cause of the decline of species worldwide. Housing complexes, roads, power lines, and even recreational trails divide large habitats into smaller, more isolated remnants. Fragmentation restricts wildlife movement and limits migration as well as other important daily, seasonal, and life needs. In extreme cases, fragmentation drives species to extinction.
The goal of our Connected Landscapes program is to address fragmentation by identifying and protecting key remaining habitats and restoring the linkages between them. Of special concern to Rocky Mountain Wild are the high-altitude wildlife linkage at Wolf Creek Pass, and the critical wildlife movement pathways that are severed by traffic and development along the I-70 Mountain Corridor.
The Western Wildway Network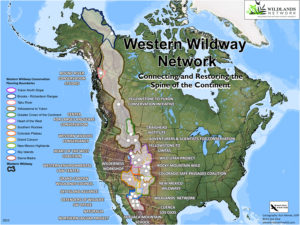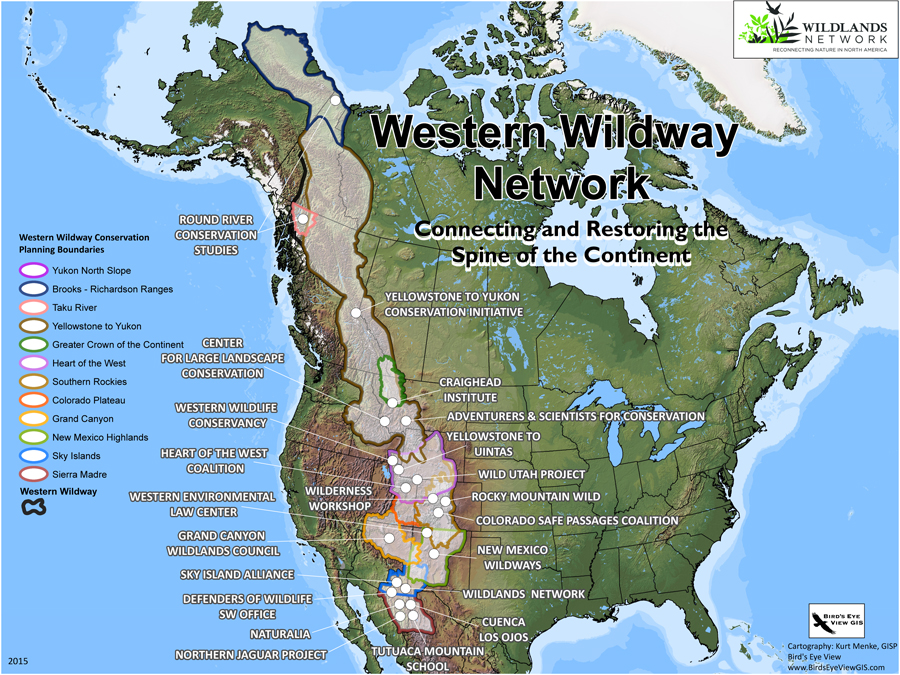 Rocky Mountain Wild is part of the Western Wildway Network. Each member of the Western Wildway Network works on wildlife habitat connectivity projects within their region. Together, we form a vast continental wildlife corridor called the Western Wildway.
Check out our current connected landscape projects: