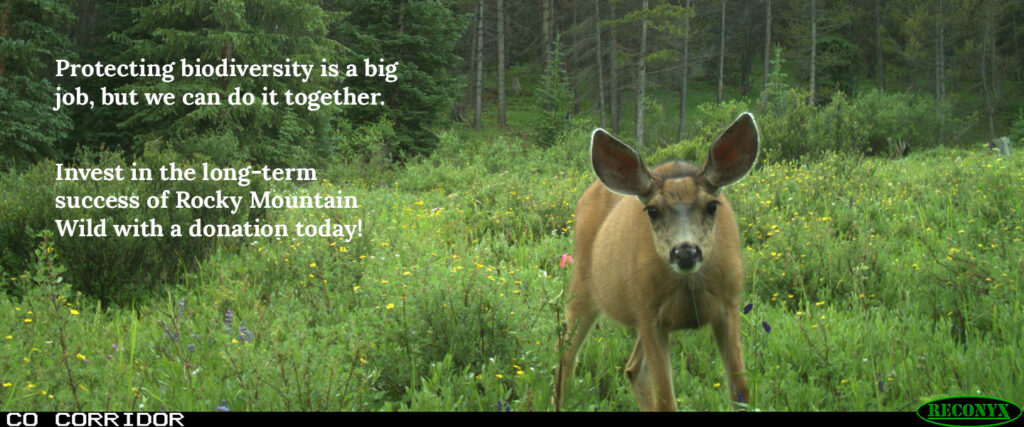 A: Because there was no wildlife crossing structure.
When the species in our region can't cross I-70, they can't just call Senator Bennet to ask for support. It's up to all of us to make sure agencies and decision-makers know about it!   
When you or I show up, we give a voice to animals and habitats in need. 
Habitat fragmentation is recognized as a primary cause of the decline of species worldwide, but wildlife crossing structures can help restore important wildlife movement corridors in Colorado and improve safety on our roads. In fact, it is estimated that wildlife crossings reduce the number of wildlife-vehicle collisions by 90% or more!
Protecting biodiversity is a big job, but we can be the voice and support for the species in our region, together.  
Thanks to a group of donors, we currently have a matching fund of $15,000 through Earth Day (April 22)! For every 20 people who donate a one-time gift or 10 donors who start or increase their monthly donation, we unlock $5,000 of that match! Give today. 
Rocky Mountain Wild is in a transition period and we have big goals for how we can become even better at speaking out for the welfare of species crossing the road. We are hoping to raise $50,000 during this fundraiser to help us reach those goals. We are currently at $15,202 or a little bit over 30% of that goal! 
Now, We are only 17 one-time donations or 9 monthly donations from unlocking the next $5,000 of the match! Help us invest in the long-term success of Rocky Mountain Wild with a donation today.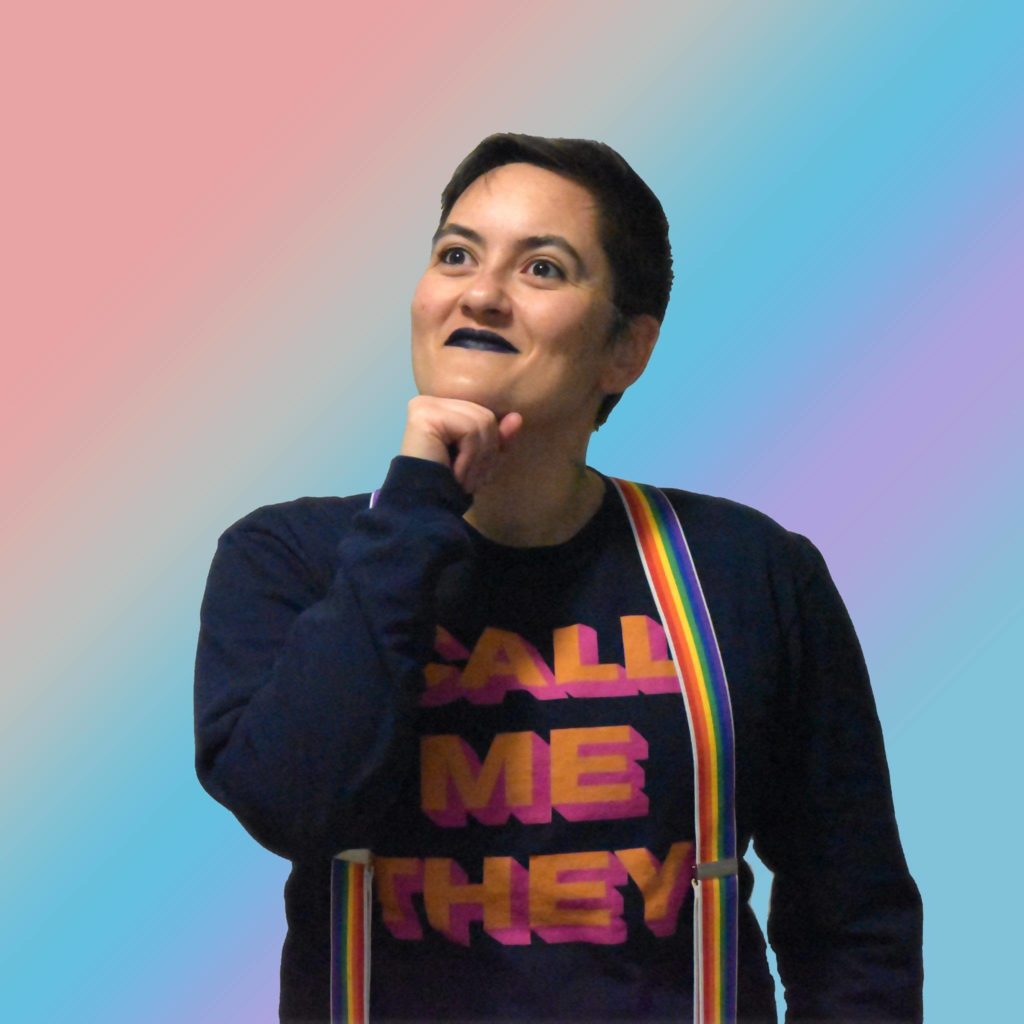 Chris Talbot-Heindl (they/them)
Communications & Membership Manager
Rocky Mountain Wild
P.S. Join our Super Species Squad as a monthly donor! Monthly donations are our most stable source of funding, and during this campaign, will help us unlock the $5k matching funds even faster. All new monthly donations in April will be counted 2x in this campaign. Join the Squad today!