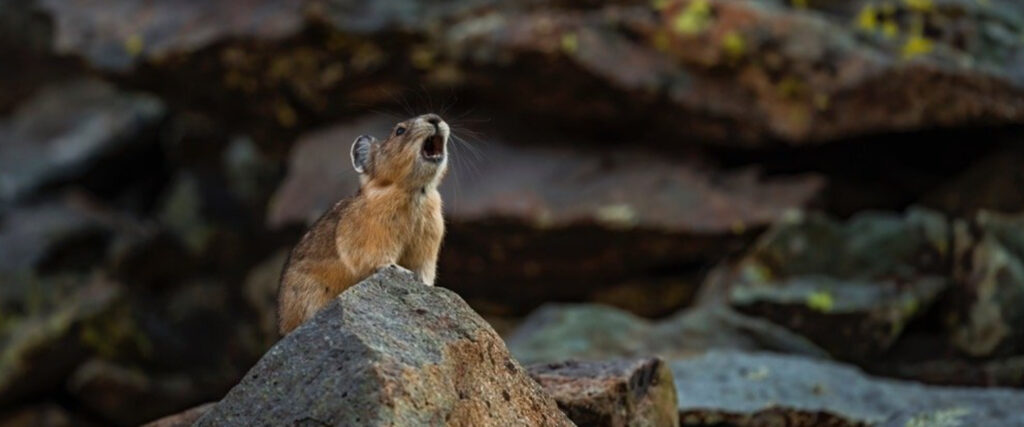 Is the Colorado Cashback refund check burning a hole in your pocket? Consider donating to our transition fundraiser! We are in the second phase of our transition and to shared leadership and could use your support!
From now until National Wildlife Day (September 4), We're asking Rocky Mountain Wild supporters like you to protect biodiversity — the rich variety of life in our region — by donating to our transition fundraiser. Your dollars will go towards supporting us as we continue interviewing candidates for our new Fundraising Director position and reworking our employee manual to be more just and equitable.
We've decided to extend our giveaway until September 12, when our new Fundraising Director starts (stay tuned for that announcement)! Let's give her a head start on meeting our fundraising goals.
And if you donate between now and September 4 12, we will enter your name in a giveaway for the most adorable book in the world, Deirdre Denali Rosenberg's The American Pika: Notes From the Field! Deirdre has generously donated three copies of this limited-edition book for this giveaway, so you have three times the chance to win! Give today.
Rocky Mountain Wild is in an important transition period and we have big dreams for how we can become even better protectors of Colorado's biodiversity. We need your help to accomplish them. Consider donating to help us with this work. In the last few months, we have used donations to the transition fundraiser to contract with Whitson Strategies to lead us through the transition and help us in hiring our new Fundraising Director, and to take The HR Shop, LLC's Unconscious Bias in the Hiring Process course, which included specific actions and tools to help us identify our own biases and mitigate them. We also sent Alison and Chris to a legal clinic to have a lawyer review and suggest edits to the new draft employee manual.
The next big-ticket item is having a thorough review and compliance audit of the draft employee manual. Whether you are able to give $5 or $5,000 today, you donation matters and will help us reach our equitable transition goals. Help us invest in the long-term success of Rocky Mountain Wild with a donation today.