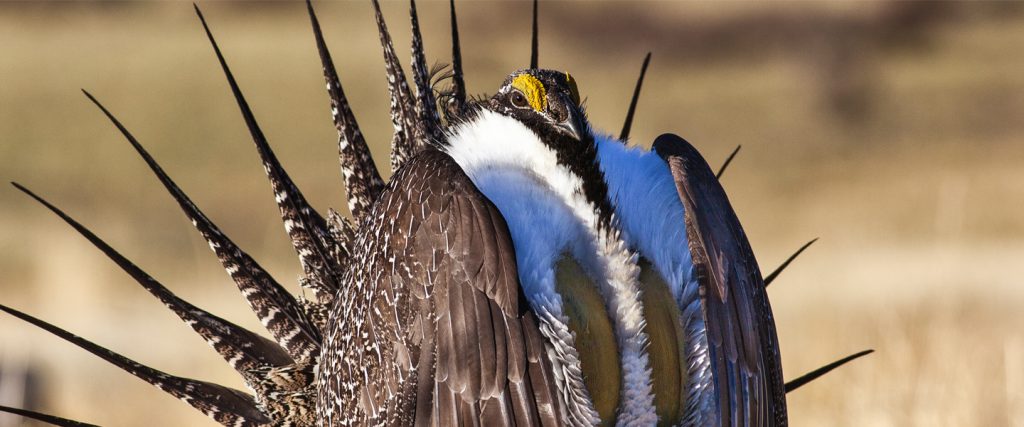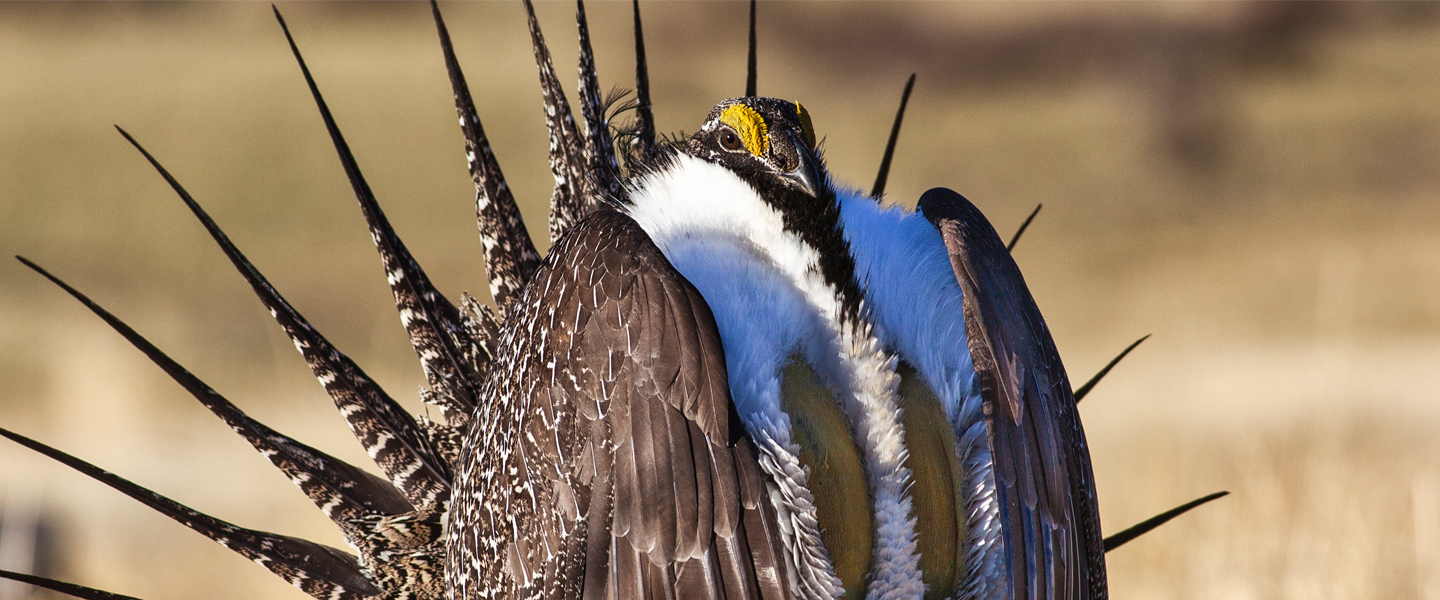 The Bureau of Land Management (Bureau) has scheduled a virtual public meeting to gather input on the greater sage-grouse range-wide management plan. The public forum is online on Zoom and scheduled for January 24, 6:30-8 pm MST.
As you may recall, in 2015, the U.S. Fish and Wildlife Service decided not to list the species under the Endangered Species Act. This decision was based on the implementation of an unprecedented, collaborative, 11-state, science-based conservation strategy. Rocky Mountain Wild was a key participant in the construction of this agreement.
Unfortunately, between the summer of 2017 and 2019, the Trump administration dismantled the range-wide sage-grouse conservation plans, removing important protections for sage-grouse. In late 2019, the new Trump plans were challenged in court and overturned.   
The new Bureau Director, Tracy Stone-Manning is starting a review to examine new available science (including the effects of stressors like climate change, invasive grasses, wildfire, and drought) to assess what management strategies to undertake to support sagebrush habitat conservation and restoration on public lands, and part of that review is, of course, public comments.
Attendees can join by computer or phone. The meeting will start with a presentation by Bureau staff followed by an opportunity for folks to ask questions of the Bureau. Attendees must pre-register to attend.
You can submit your public comments on the Bureau website at https://go.usa.gov/xeMMd through February 7.
For further information, contact Patricia Deibert, Acting National Sage-Grouse Coordinator, at BLM_HQ_GRSG_Planning@blm.gov, 440 W 200 S Suite 500, Salt Lake City, UT 84101, or 307-757-3709.
If you need help formulating comments that stick, check out our resource Writing Comments that Stick (Cómo escribir comentarios que dan en el blanco).

Save Grouse!