By: Megan Mueller, Senior Conservation Biologist
Our pikas are sending out an SOS! It's a call to help Support Our Scientists. This year, we trained and deployed over 200 citizen scientists to collect important data to help us protect and advocate for the American pika.
Thanks to generous donations from people like you, we have been able to keep this program FREE and accessible to all volunteers regardless of their income level. But, that might not continue to be possible. As this program grows to cover more research sites around Colorado, so do the costs. This last field season, we added 144 new field sites in the White River National Forest and Rocky Mountain National Park. These sites provide us with critical new information on how pika populations are responding to climate change and inform development of strategies to help pika cope with climate change. But this expanded research comes at a cost. In 2019, our expenses to run this program increased by 57%.
You can help us keep our training free and our program growing! A contribution of just $75 will pay for training and support for one new pika volunteer for next field season.
Our citizen scientists:
visit research sites that our small team of scientists can't get to in a season,
collect valuable data that improves our understanding of pika ecology (see this article in Nature Climate Change for an example of how your data is being used),
take important action to protect pika and other alpine species, and
gain valuable skills for alpine exploration and wildlife observation.
Will you respond to the SOS with a donation?
You can make a one-time donation or join our Super Species Squad by becoming a monthly donor! If you want to ensure that your money goes towards this program, select "Front Range Pika Project" under "Direct My Donation."
Join the team to keep the eeep!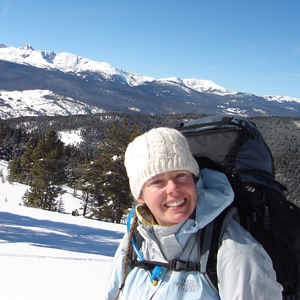 Megan Mueller,
Senior Conservation Biologist
Co-director of the Front Range Pika Project
P.S. If you are looking for the perfect gift for pika lovers this season, be sure to check out the new children's book Molly's Tale of the American Pikas. $6 from each purchase on our website will be dedicated to our work to protect pika and other wildlife in the Rockies! Be aware that it is too late for the book to arrive before the second week in January at this time.