Looking for your perfect Valentine? When it comes to pika, you can swipe left. They may be cute and cuddly to look at, but don't look to pikas for lessons on romance. These critters would be the ultimate date fail.*
Take for example their food hoarding habits. All summer long, they rush around the alpine collecting grasses and flowers, storing them in their "hay piles" to eat during the winter. But will the industrious pika ever offer you a flower? No way! In fact, pikas will often steal grasses off the hay piles of absent or napping neighbors.
What about creating a loving home? Not this species. Pikas live alone in crevices under rock piles. They frequently call out to make sure everyone is very clear on who owns the space, they mark their territories, and they even box with others to defend their personal space.
And mating? Let's just say they stick around only as long as they need to.
While we don't recommend looking to pikas for lessons on romance, there are plenty of reasons to love them! For one, pikas are super cool – they don't hibernate, yet they survive nine months of winter at the top of the Rockies! The piles of hay they collect over the short summer months last them all winter and it isn't easy to collect. It can take 14k trips out into the meadow and back home to collect enough hay for one winter. No wonder they won't share a flower!
In spring, they emerge from their crevices and fill our mountainsides with their calls bringing joy to our alpine hikes. Plus, because they are very sensitive to changes in alpine ecosystems, when we take care of pikas, we protect the entire ecosystem! Now that's a good neighbor!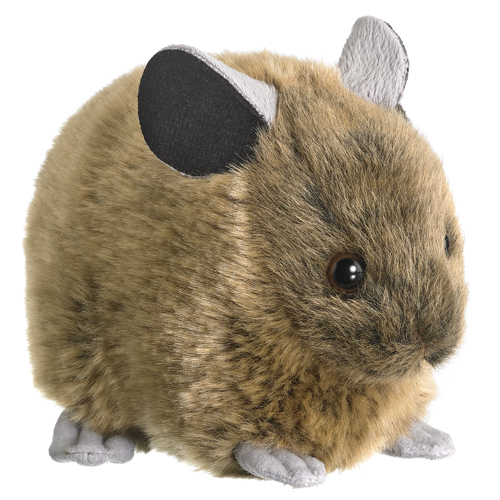 This Valentine's Day, you can show someone you love that you care about them and the world they live in by giving them the gift of an adopted pika. Your sweetheart will get an adorable plush pika (filled with environmentally-friendly recycled plastic) and an adoption e-certificate. Plus, you will both feel good knowing that your purchase helped fund much needed research on the impacts of climate change on this cold-dependent species (and the entire alpine ecosystem). And through the month of February, your adoption fee will be doubled by a generous donor, making your contribution go twice as far!
So, what are you waiting for? Be a better Valentine than a pika, as great of a neighbor, and help us "Keep the Eeep!" of the pika ringing out through our mountains.
*Waaaaay behind the praying mantis, I'm sure we can all agree.