By: Tehri Parker, Executive Director, Rocky Mountain Wild
For 20 years we have been advocating for the creation of wildlife crossing structures so that our elk, mule deer, black bears, and lynx can move across the landscape and meet their survival needs. It's finally starting to happen!
Earlier this year, Colorado's governor, Jared Polis, issued an Executive Order aimed at conserving big game winter range and migration corridors. The order recognizes that 4,000 wildlife vehicle crashes occur each year on Colorado roads, costing our state an estimated $80 million annually. It directs the Department of Natural Resources, Colorado Parks and Wildlife, and the Colorado Department of Transportation to work together to find solutions to this problem.
On the national level, this summer the Senate Environment and Public Works Committee voted unanimously to advance a bipartisan transportation reauthorization bill, S.2302 America's Transportation Infrastructure Act. If passed, this bill will create a $250 million wildlife crossing pilot program aimed at reducing wildlife-vehicle collisions and improving habitat connectivity.
We look forward to participating in these processes, and keeping you updated on actions you can take to advance these efforts.
Speaking of actions you can take, would you take a minute to fill out our transportation survey? The I-70 Mountain Corridor between Golden and Glenwood Springs is one of the largest and most dangerous roadways for wildlife in Colorado. Each year, over 300 animals are hit trying to cross this road. Please take a minute to answer our four question survey to help us understand more about how you travel on I-70.
Want to support our work on wildlife crossings? You can make a one-time donation or join our Super Species Squad by becoming a monthly donor! A donation of any size can help. If you would like your donation to help fund our work on I-70, select "Vail Pass Wildlife Byway" under "Direct My Donation."
We know that getting wildlife safely across the road is a goal we can accomplish in our lifetimes!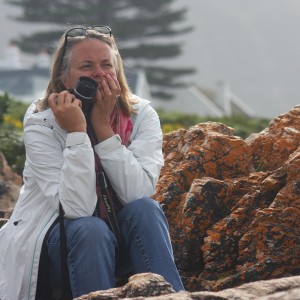 Tehri Parker
Executive Director
P.S. If you're traveling on I-70 this winter on your way to skiing or other recreation, don't forget to listen to the Wild I-70 Audio Tour. Getting stuck in ski traffic doesn't have to be boring. Get the free download here.