Species: Gray Wolf
Scientific Name: Canis lupus
Current Status: Endangered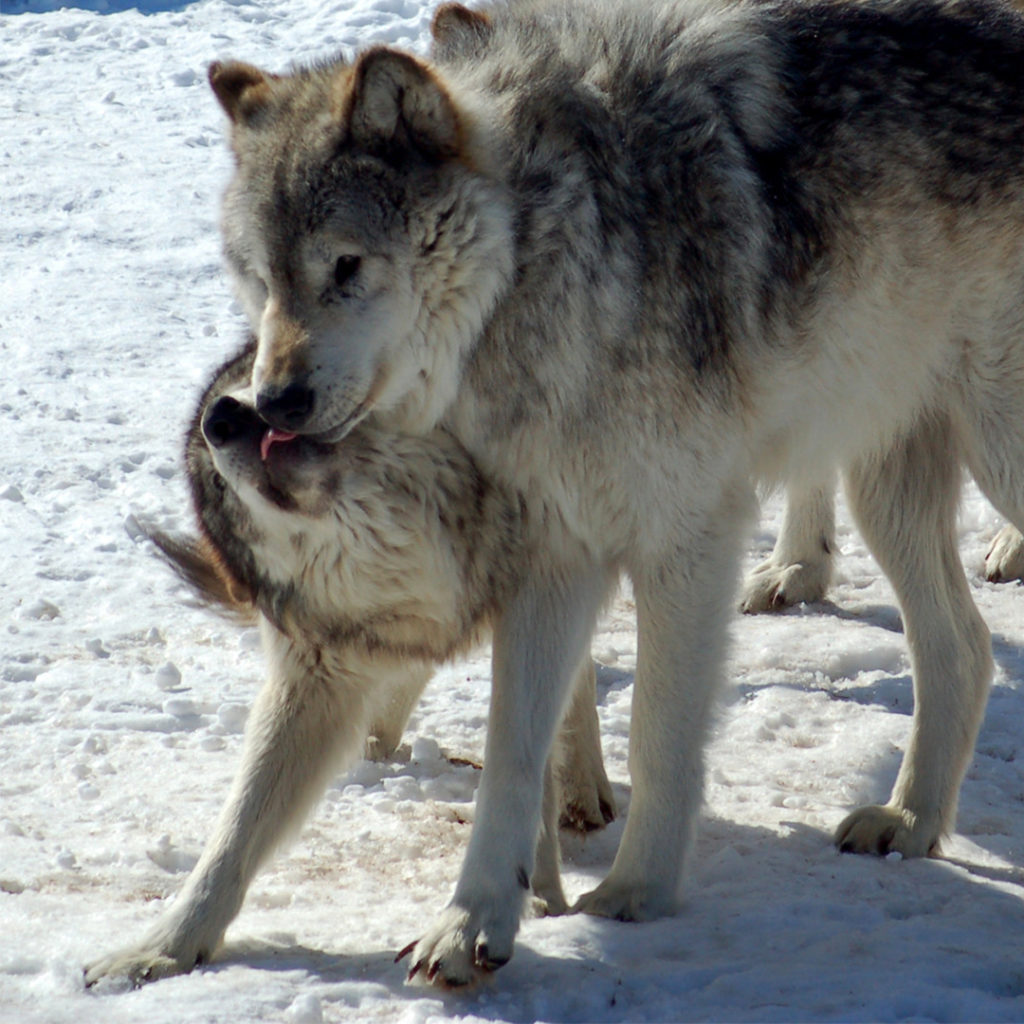 Gray wolves used to roam across Colorado, an important apex predator feeding on bison, elk, and mule deer. But by 1940, the species had been extirpated (a species that no longer exists in the wild in its historical habitat, but still exists other places).
Because of their predation on livestock, wolves in Colorado were killed and poisoned into local extinction.
A few individual gray wolves (and one current pack) have found their way back to Colorado, but not enough to create a stable, biologically diverse population.
This November, Colorado voters will vote on Initiative 107 to reintroduce wolves to Colorado.
Partners:
A huge thank you to our Join the Pack partners:
Here are some things you can do to join the pack to celebrate gray wolves:
For Middle School/High School Age Kids:
Colorado's Rocky Mountain Wolf Quest. The idea of reintroducing wolves into Colorado's mountains is a controversial issue that stirs up strong feelings. In November 2020 citizens of this state are being asked to vote on a ballot initiative to decide if a plan will be created to bring this predator back. On this Quest from Captain Planet Foundation, you will become an expert in the complex issue of wolf reintroduction so that you can be an informed citizen, knowledgeable about the scientific facts and empathetic to diverse perspectives. You will have the opportunity to use your new understanding to help educate others in your family, community, and state about the potential impacts wolves could have on people and the natural ecosystem.
---
Read:
For Adults:
For Kids:
---
Do:
For Adults:
For Kids:
---
Watch:
For Adults:
Wolf Power Hour and Ask Me Anything at noon. Speakers from Defenders of Wildlife and WildEarth Guardians will discuss wolves, their importance to the ecosystem, and wolf reintroduction. Then, our experts will answer your wolf questions!
If you weren't able to make it to the Wolf Power Hour, here's a recording of the full presentation! (63 minutes)
For Kids:
"Amazing Animals: Gray Wolf" from Nat Geo Kids (1 minute)
"Mission Animal Rescue: Wolves," from National Geographic Kids (4 minutes)
---
Check out our Colorado Endangered Species Week page for more days of activities!
Feel free to download our gray wolf card below! Simply right click and save.