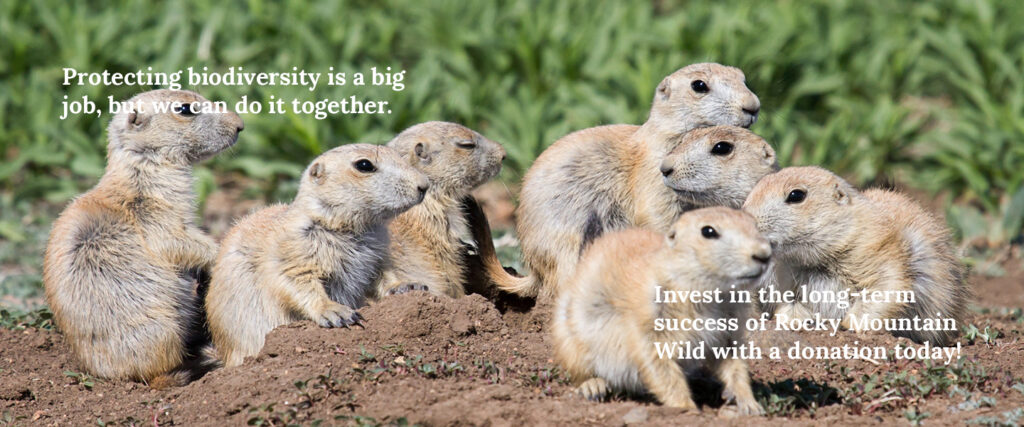 Protecting biodiversity is a big job, and we know we can't do it alone. That's why a group of donors has created a matching fund of $15,000! For every 20 people who donate a one-time gift or 10 donors who start or increase their monthly donation, we unlock $5,000 of that match! Whether you are able to give $5 or $5,000 today, your donation matters and will help us unlock this generous match. Give today.
For the last few years, Rocky Mountain Wild has worked to expand our partnerships, to build capacity and a healthy community. 2021 was no different!
Rocky Mountain Wild is creating a passionate and knowledgeable community around Colorado's wildlife and wild lands. Supporting Rocky Mountain Wild means supporting an authentic, increasingly inclusive grassroots effort to protect the region we love for generations to come. What does that look like?
In 2021 we:
Helped protect 58,000 acres of public land from oil and gas leasing in western Colorado with our partners at Center for Biological Diversity, National Parks Conservation Association, WildEarth Guardians, and Earthjustice;
Had a record-breaking year with our community science projects, reaching over 400 volunteers studying American pika in our Colorado Pika Project, expanding our monitoring sites for Colorado Corridors Project from 50 to 120, and continuing to build two new community science projects to study bighorn sheep and bats;
Partnered with a robust research team to demonstrate the efficacy of the wildlife crossing structures on State Highway 9 (including Colorado's first wildlife overpass), which helped to decrease wildlife-vehicle collisions by 92% and wildlife deaths by 90% relative to pre-construction levels;
Partnered with dozens of nonprofit organizations and businesses to host over 30 educational and advocacy events, including the 5th annual Colorado Endangered Species Week, several oil and gas commenting webinars, two bat hikes, and a virtual showing of the Wild & Scenic Film Festival; 
And so much more! Read our complete 2021 Annual Report for a complete list of our accomplishments. 
Can you imagine what else we could accomplish with YOUR financial support? Rocky Mountain Wild is in an important transition period and we have big dreams for how we can become even better protectors of Colorado's biodiversity in collaboration with other conservation organizations and YOU.
So far, we've unlocked $5,000 of the matching funds. We are 20 one-time donations or 10 new or increased monthly donations from unlocking the next $5,000! Help us invest in the long-term success of Rocky Mountain Wild with a donation today.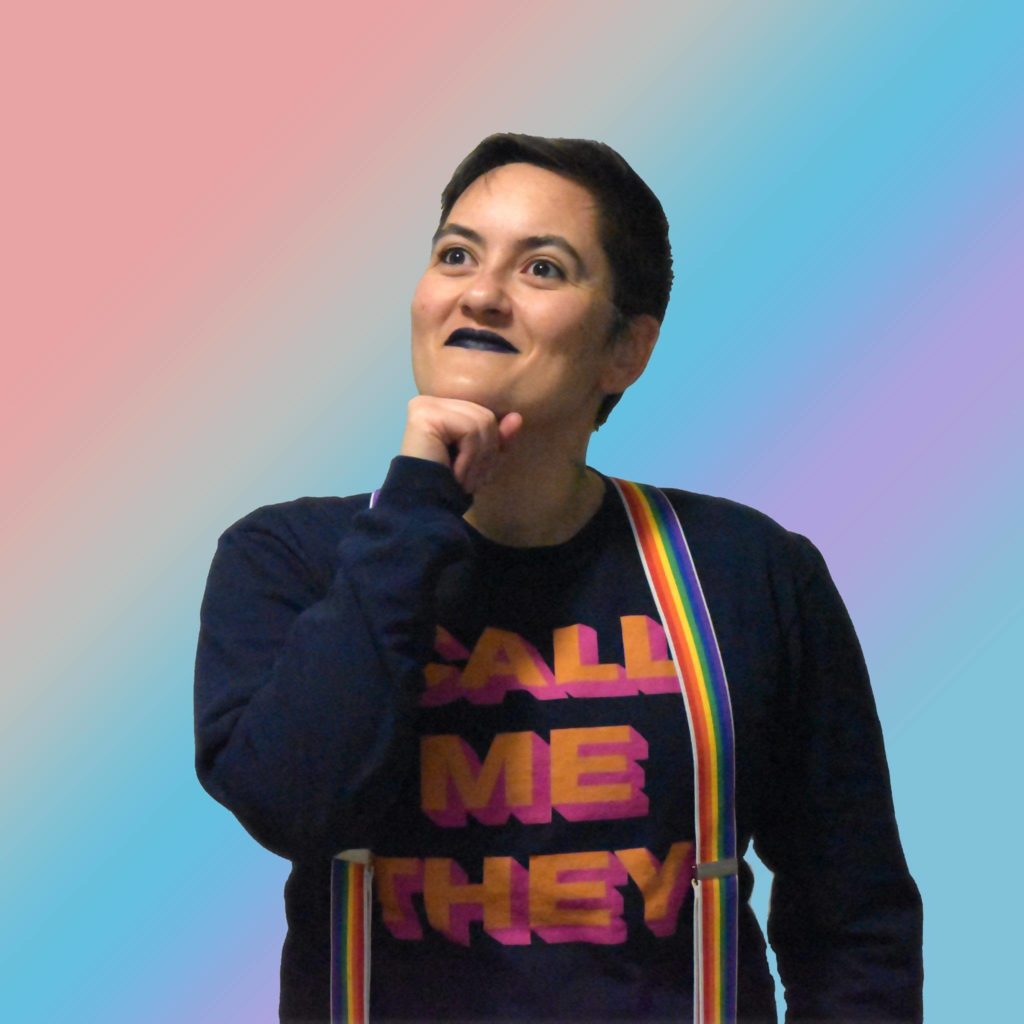 Chris Talbot-Heindl (they/them)
Communications & Membership Manager
Rocky Mountain Wild
P.S. Join our Super Species Squad as a monthly donor! Monthly donations are our most stable source of funding, and during this campaign, will help us unlock the $5k matching funds even faster. All new monthly donations in April will be counted 2x in this campaign. Join the Squad today!