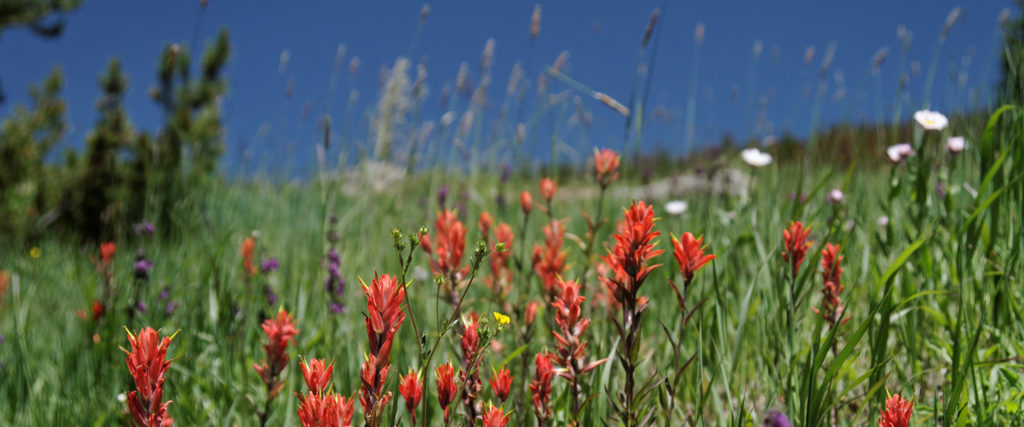 Join Walking Mountains Science Center and researchers with the Colorado Corridors Project (including Paige) for a moderate day hike up Wilder Gulch, near Vail Pass. Learn about the Vail Pass Wildlife Byway and how citizen scientists are helping gather crucial data in the effort to build safe wildlife passages across, and under, I-70.
This moderate hike will take you from the shoulders of I-70 up to Ptarmigan Pass, above tree line, and in the heart of the White River National Forest. Along the trail we will learn about why this area is so important to our valley's iconic wildlife species and what is being done to help protect these species for the future. Pre-registration is required.
The Wilder Gulch Trail starts at the Vail Pass Parking lot, and follows the scenic Wilder Gulch to Ptarmigan Pass. Starting at 10,500 feet, this moderate hike climbs 1,200 feet to 11,700 ft in 3.5 miles.Gorgeous wildflowers, beaver ponds, and mountain views are perks of this hike!
When: July 19, 9 am-3 pm
Where: The Wilder Gulch Trail
Facebook Event Page: https://www.facebook.com/events/605070190438075/
Register: Pre-registration is required. Please reserve your spot on the Walking Mountains Science Center webpage.