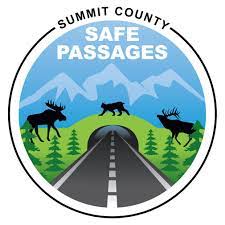 Ready to meet your Nature Neighbors? Want to learn more about who calls Summit County home?
We've teamed up with our friends at Summit County Safe Passages for a virtual Earth Day Bioblitz!
When: Friday, April 22 through Monday, April 25.
How to Participate
Download the iNaturalist app and over Earth Day weekend, log as many observations as you can. Capture different plants, animals, insects, bird calls, scat, and tracks into the Summit County Safe Passages Project.
From there, researchers and nature enthusiasts from across the U.S. will help us identify our Nature Neighbors so we can showcase to the world all the wonderful things found in Summit County.
iNaturalist is a mobile app that citizen scientists across the world use to make and record observations of flora and fauna. These observations help to inform practical use cases for wildlife management and assist wildlife biologists with their field research.
Not sure how to use the app? Looking for tips on how to make your first observation? Be sure to follow Summit County Safe Passages on Facebook and Instagram for video tutorials on how to use the tool and details on how you can support our first-ever Summit County Safe Passages virtual Earth Day BioBlitz!
Help us celebrate the rich biodiversity of Summit County on a global platform!