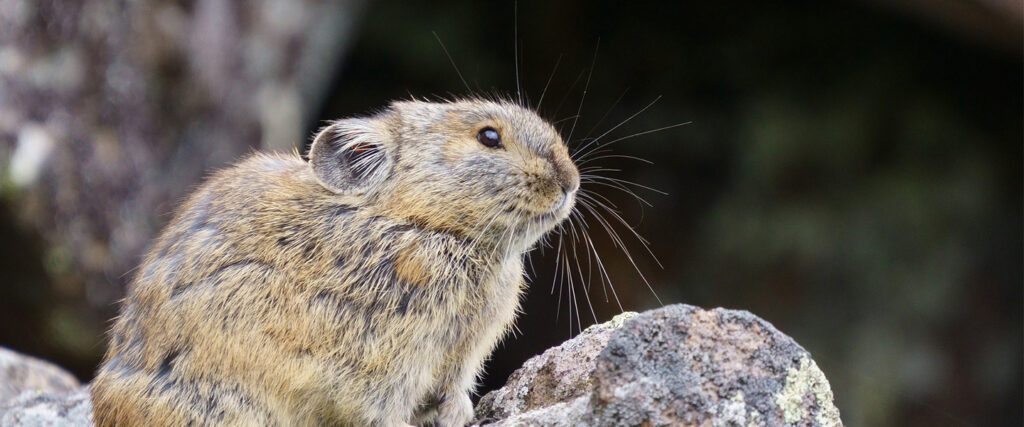 This year, we had so many great accomplishments we wanted to share with you!
In 2021 we had a record number of volunteer community scientists in the field collecting data. In fact, we had 438 volunteers (over 100 were new to the program) who contributed 1,640 hours, conducting 205 pika surveys (as of today's count; we're still receiving data)!
We held a Tal-us About Pikas day for Colorado Endangered Species Week featuring different activities for all ages to participate in to help protect pikas as well as a hybrid event organized by our friends at Wild Bear Nature Center!
We officially expanded the program by rebranding to Colorado Pika Project and built a new website and logo!
We also had an incredible write-up in National Geographic (thank you Kristi Odom for the amazing pictures and Amanda Mascarelli for the story)!
Due to safety concerns, we also moved all of our new volunteer training to an online format, which had the added bonus of saving an estimated 2.4 tons of CO2 emissions from travel!
And 118 people adopted a plush pika to help fund the program!
Together, we're collecting valuable data to inform strategies to mitigate the potential impacts of climate change on pikas!
Consider supporting this work this giving season!
There are three main ways you can support Colorado Pika Project this giving season:
1. Schedule a donation for Colorado Gives Day! Your contribution is tax-deductible and will be used to protect the wildlife and wildlands in our region. Every contribution, no matter the size, is important and valued. Schedule your donation for Colorado Gives Day and it will be boosted by the $1 Million+ incentive fund! 
2. Start a peer-to-peer fundraiser! Fun Fact: 41.5% of donors cite that word of mouth was their main method of finding new nonprofits to support! So, if you would like to help us reach our fundraising goals, please use our fundraiser's kit.
3. Adopt a pika or more! Pika adoptions include an adorable plush pika animal and a personalized e-certificate of adoption. And the plush pikas are stuffed with a sustainable fill made from certified 100% recycled PET bottles! Even if you already have one, they do make a great gift. 
Thank you so much for supporting this work and our furry friends up in the talus.
Keep the Eeep!
Chris Talbot-Heindl (they/them)
Communications & Membership Manager
Rocky Mountain Wild
 P.S. Megan recently took me for my first strip to Loveland Pass to study pikas! This was a very big deal for me as a trans person who isn't comfortable being in the outdoors alone. Check out the short film I made about my fears and the experience. Watch CommuniTy Science: One Trans Person's Trip to Loveland Pass to Study Pikas.