Are you an amateur naturalist, birder, wildlife or plant enthusiast, or someone who likes to get outside in beautiful places and learn about nature? If so, we need your help!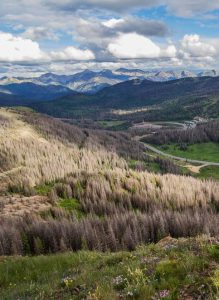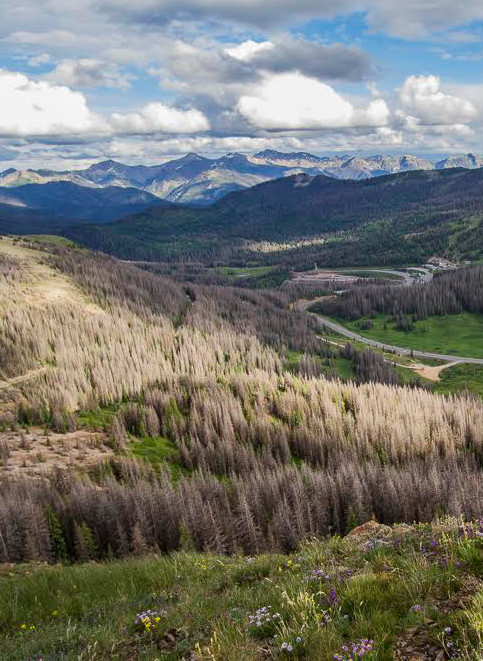 Come join us to help catalogue the natural wonders of a beautiful and endangered place on top of Wolf Creek Pass.  With your help, we will conduct an intensive, one-day study of biodiversity (called a BioBlitz).  Together, we will discover, photograph, and identify as many organisms as possible.  We will look for birds, mammals, reptiles, amphibians, butterflies insects, spiders, trees, flowers, mushrooms and more!   You will have a unique opportunity to spend the morning in a beautiful place and work alongside experts to discover, document and learn about the flora and fauna on Wolf Creek Pass.  You will also help Rocky Mountain Wild and our partners protect the unique wildlife and plants that live in this scenic natural area and contribute to a national database of species observations.
This event is FREE and people of all skill levels are welcome!  Minors must be accompanied by a parent or guardian, and the event is most suitable for children age 10 and over.  Advance registration is required and spots are limited, so please register now.
We'll start with an orientation and light breakfast. We will then spread out in teams to find and photograph flora and fauna.  We will re-group afterward to identify organisms, enter observations in iNaturalist, share results and have lunch (bring your own!).  You will need either a smartphone, or a camera and GPS unit  (a limited amount of equipment may be avaible for participants to borrow for the day).  All ability levels are welcome. Terrain varies from a well-maintained dirt road to uneven and steep ground. You can select the area where you want to make observations based on the level of difficulty you are comfortable with. The event will proceed in cloudy conditions or light rain, but will be canceled if there are thunderstorms or other severe weather.
Additional details and information on logistics will be provided soon by e-mail to registered participants and via this webpage (including detailed directions to the meeting spot and wrap-up location, a list of what to bring, information on parking and transportation etc.).
Wolf Creek Pass straddles the Continental Divide between two of the largest intact wilderness areas in the Southern Rockies – the Weminuche and South San Juan wildernesses.  Wolf Creek Pass is an important wildlife linkage that is heavily used by Canada lynx moving between different core habitat areas to find food, den sites and mates, and by young lynx dispersing to new territories.  This beautiful natural area is also important habitat for a diversity of wildlife and plants.  Rocky Mountain Wild is part of a large coalition of conservation organizations working to conserve this area, which is currently threatened by a proposed year round resort development housing up to 8,000 people.
Have questions? Please contact Megan Mueller.
Co-sponsored by:   San Juan Citizen's Alliance, San Luis Valley Ecosystem Council and Pagosa Great Old Broads for Wilderness