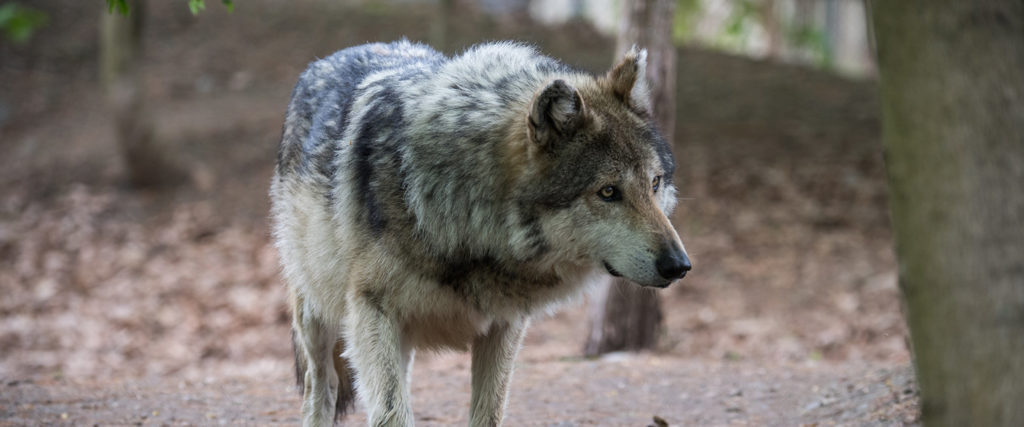 Join us at Patagonia Denver on Thursday, June 9 for an event with our partners at Patagonia-Denver, Endangered Species Coalition, and WildEarth Guardians, celebrating one of our nation's most misunderstood species: wolves.
Want to get involved beyond this event? Leave a general comment or upload a letter regarding Colorado Parks and Wildlife's Gray Wolf Restoration and Management planning process. Comments will be made available to the Colorado Parks and Wildlife Commission.
Where: Patagonia Denver, 2600 Walnut St, Denver, CO 80205
Register: Register using the RSVP button on the Wolves of Colorado Speaker Panel website
Schedule:
5:30 pm – Doors open to the public with music, food, drinks (including beer for sale from Mockery Brewing), nonprofit tables, and Chance to Win entries
6:15 pm – Introductions and speaker panel
7:00 pm – Q&A with the audience
7:30 pm – Chance to Win drawing
How to Attend:
Due to the COVID-19 pandemic, capacity is limited for this event to ensure the safety of our staff and event guests. Registration is required for EACH attendee (please don't bring a guest if they haven't registered!). Register using the RSVP button on the Wolves of Colorado Speaker Panel website.
If sign ups are full, click the "Add to Waitlist" button and you will be notified if someone cancels.
COVID-19 Protocols:
To keep everyone safe, we ask that you follow these protocols:
First and foremost, we ask that you stay home if you've been experiencing any COVID-19 symptoms.
Masks: are optional in the Patagonia store.
Social Distancing: please maintain a safe distance between guests and employees.
Sanitizing Stations: will be available throughout the store.
If you have any questions about our COVID-19 protocols, please give Patagonia a call during store hours at: (303) 446-9500.
Panelists:
In 2016, Vardaman founded the wolf conservation nonprofit, Working Circle. Working Circle works directly with ranch families to help them implement strategies to reduce conflict between wolves and livestock. Vardaman was an executive at California Wolf Center from 2013 to 2016, where she developed the stewardship model that inspired her nonprofit. Vardaman has more than three decades of experience in nonprofit leadership, wildlife conservation and environmental education. She worked at ocean education organization Ocean Institute for 23 years before shifting her focus to wolf conservation.
John Murtaugh – Rockies and Plains Representative with Defenders of Wildlife
John brings a lifetime of passion for wolf recovery to the Rockies and Plains as he works to restore wolves to the region. By working with stakeholders across the spectrum, he works to create a strong coalition of support, ensuring that wolves and people can coexist in the west. John has several years of experience in wolf education, advocacy, and husbandry, having previously lead the education and outreach department at the California Wolf Center. In addition to a strong background in wolf advocacy, John's experience in wildlife rehabilitation and restoration comes from having spent nearly a year living in Belize with injured and orphaned primates and working with local communities to promote their reintroduction and protection. These experiences have provided him with a strong background in forging the partnerships necessary for successful wildlife restoration and a commitment to hear the howl of the wolf in the Rockies again.
Partners:

Patagonia has been dedicated to preserving Colorado's natural beauty for future generations since their original store opened in 1995, and they'll continue to be a center for environmental activism. The retail space (one of Patagonia's largest, with the most planned events per month) features photos from all over Colorado. It's also the testing ground for a new rental program that they're kicking off with their snow gear—because being in the mountains shouldn't be about consuming more.
The Endangered Species Coalition's mission is to stop the human-caused extinction of our nation's at-risk species, protect and restore their habitats, and guide these fragile populations along the road to recovery. We work to safeguard and strengthen the Endangered Species Act, a law that enables every citizen to act on behalf of threatened and endangered wildlife and the wild places they call home. We are a national network of conservation, scientific, education, religious, sporting, outdoor recreation, business and community organizations, and individual activists all dedicated to protecting our nation's disappearing wildlife and last remaining wild places.
We are Guardians. We protect and restore the wildlife, wild places, wild rivers, and health of the American West. We envision a world where wildlife and wild places are respected and valued and our world is sustainable for all beings. We believe in nature's inherent right to exist and thrive. We speak for the wildlife, places, and waters that have been dominated and abused to serve the interests of a greedy few. Bit by bit, we are restoring the balance. We are now, as always, A FORCE FOR NATURE.