By: Chris Talbot-Heindl, Communications & Membership Manager
Next Thursday, Rocky Mountain Wild is bringing a virtual showing of the Wild & Scenic Film Festival to a screen near you for an evening of environmental films, activism, and fun!
For those of you who have never been, the Wild & Scenic Film Festival is a film festival unlike any other. It was created by activists for activists, showing films that illustrate challenges our planet is currently facing as well as work that communities and individuals are doing to protect the environment. It seeks to highlight actions we can all do to be responsible stewards of the planet.
Years ago, Rocky Mountain Wild sought to up the ante and include actual activism in the evening's events! So, we created the Citizen's Action Hub – an area of the theatre where local environmental non-profits had timely direct actions for festival attendees to take on the spot!
Just because we're doing the event remotely doesn't mean we won't still have that Citizens Action Hub!
Our non-profit and business partners with direct actions will be available to you in our virtual Citizens Action Hub from 6:00-6:45 pm on October 22 on a Zoom call, before the films start, to present on direct actions you can take to make the world a greener place! And, it's completely free to attend.
This year's confirmed non-profits and business with direct actions include: Center for Biological Diversity, Defenders of Wildlife, glow + gather, National Parks Conservation Association, People & Pollinators Action Network, and us!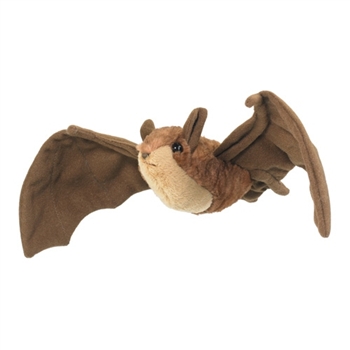 So be sure to register for the Citizens Action Hub to take direct action, and purchase your tickets to stream the films. Especially if you want to take part in our Dinner and Some Movies experience! If you haven't heard, we've partnered with SoulNia, a vegetarian soul food catering and pop up company, to offer tickets with a dinner box for two! Sales of the Dinner and Some Movies option close tomorrow, so be sure to order yours today!
And just because so many of you wanted one, we're going to do another plush little brown bat giveaway! All you need to do to enter is purchase your tickets to our virtual screening by midnight, October 17. We'll draw the name of one lucky winner and send them their very own plush little brown bat!
We understand that a lot of families have been hit hard by the coronavirus this year. While this event is replacing our largest fundraiser of the year, it is our goal that everyone who wants to attend the festival can, regardless of current financial situation. If you have been affected and would like to attend the film festival, please contact Chris at chris@rockymountainwild.org to arrange for a complimentary ticket.