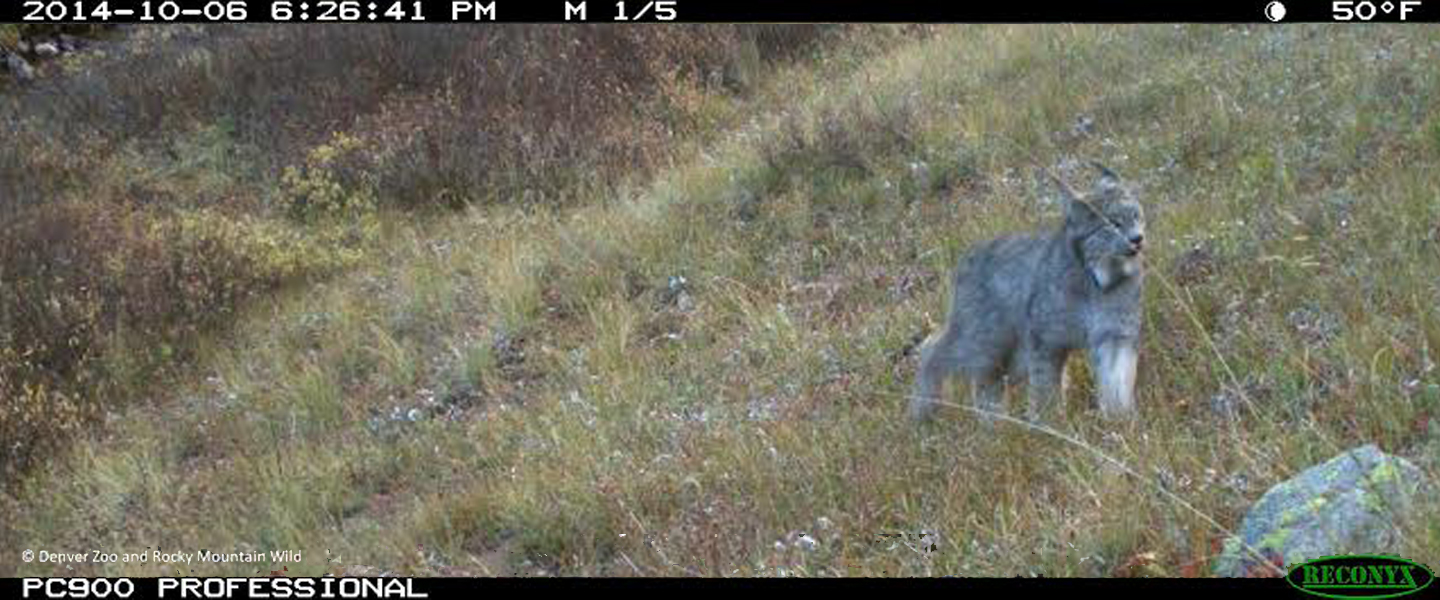 Vail Pass is an important wildlife movement corridor. It has been identified as an ecologically significant site both statewide and regionally for wildlife and habitat connectivity – especially to snow-dependent species (such as Canada lynx), and will increase in importance as the landscape continues to be transformed by climate change.
The wildlife connection here is currently being severed by Interstate 70. I-70 is one of the largest and most dangerous roadways for wildlife, bisecting major migration routes with four to six lanes of high-speed traffic and concrete dividers.
Colorado's threatened lynx population has lost four individuals, two in the Vail Pass corridor, all trying to cross I-70 in their high-country habitat.
If a wild byway is constructed at Vail Pass on I-70, it will:
Help reduce wildlife/vehicle collisions, protecting people as well as animals;
Serve as an educational tool for demonstrating the ecological necessity of restoring natural connections between wild areas;
Show how we can affordably incorporate wildlife crossings into our Interstate highway system;
Establish Colorado's leadership in protecting our natural heritage that draws visitors from around the globe.
Wildlife Monitoring
Rocky Mountain Wild, along with partners at Denver Zoo and help from Marcel Huijser at Western Transportation Institute and Walking Mountains Science Center, is working to monitor wildlife movement at an overpass site before and after construction. The goal is to learn more about the relative abundance of wildlife near I-70 at the location and to use the information to evaluate the effectiveness of the structure once it is built.
Support the Vail Pass Wildlife Corridor
Pre-construction monitoring is essential to the project as it will help to both inform the bridge design and tell the before and after story of the project. You can help by adopting one of our wildlife cameras. Each donor will receive photo updates from their camera. Here is what your donation could do:
$1,000 will purchase one fully equipped camera, and our staff time to install it;
$500 will cover batteries and supplies for the project;
$250 will cover travel costs for one month of site monitoring;
$100 will cover staff time to review and post photos to the website.
To make a donation to the project, go to our GivingFuel page and select "I-70 Wild Byway" form the Direct My Donation drop down.