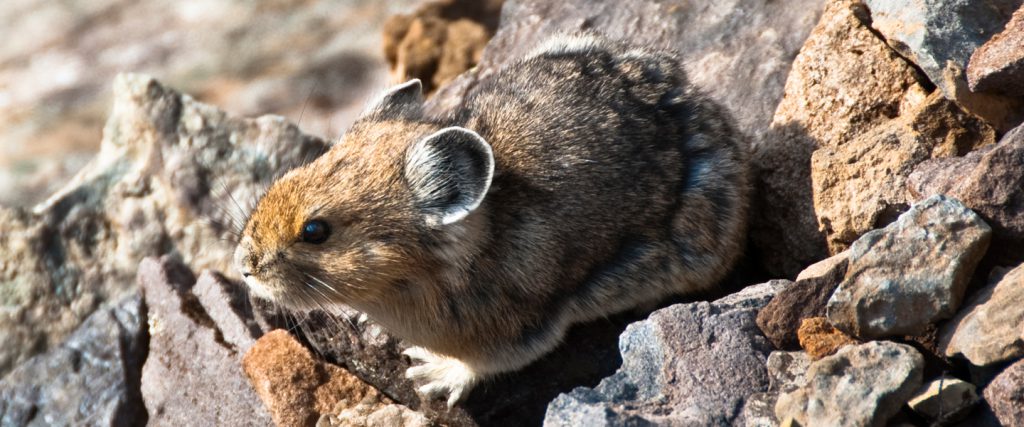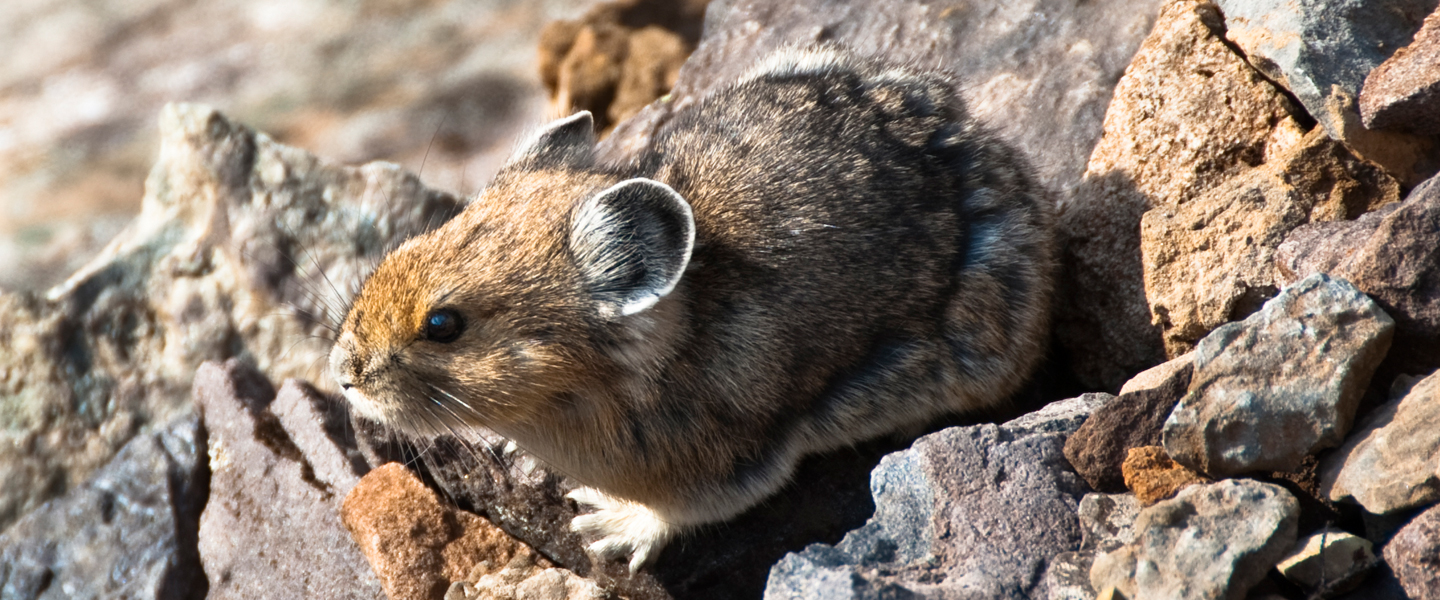 The High-Altitude "Haymaker"
Pikas are small, cold-loving mammals that inhabit high-elevation regions all over the world, including the Himalayas and mountain ranges in Eurasia. The American Pika lives in the mountains of North America. Adapted to a narrow set of living condition, pikas do not hibernate but rather rely on the insulating effects of winter snowpack to keep their body temperature from dropping too low. During summer months, they rely on the cool temperatures under the talus fields to keep them from overheating. Pika's spend all spring, summer, and fall furiously cutting grass and flowers, and adding them to "haystacks" in their burrows for winter food – earning them the nickname "Haymaker."
Scientists are currently studying if the adaptations that allow pikas to thrive in harsh, cold environments also make them vulnerable to a warming climate. Shortened periods for food collection, shifts in vegetation, and a reduction of insulating snowpack are some of the potential stresses caused by climate change.
Front Range Pika Project
The Front Range Pika Project (FRPP) is a community science initiative that engages the pubic in field research on the effects of climate change on American pika.
The project was formed to help address the need for additional research and long-term monitoring to determine what factors currently limit the distribution of American pika in the southern Rocky Mountains, and whether the species can persist in the region as climate change accelerates. FRPP also aims to educate participants about American pika and the impacts of climate change in the region and provide an opportunity for the public to engage in science and conservation.
For more information on how to volunteer, donate, or use FRPP data, please visit www.pikapartners.org or contact frpp@rockymountainwild.org.
Current Status
In 2010 the U.S Fish and Wildlife Service determined that the American pika did not warrant protection under the Endangered Species Act. Rocky Mountain Wild, through the Front Range Pika Project, is collecting much needed data on this species to inform future listing decisions and conservation actions.