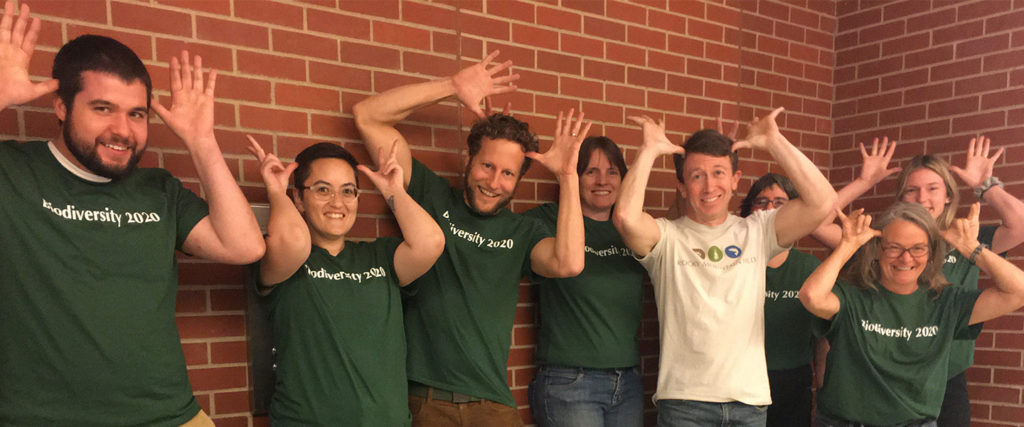 Chelsea Brown, GIS Intern – Chelsea was born in Colorado and was raised camping all over the state from the mountains of Tarryall and Blue Mesa Reservoir to other areas such as: John Martin State Park (before it was a state park), Lake Pueblo State Park, The San Luis Valley, Navajo State Park, Carter Lake, and Horsetooth reservoir. A passion for nature, wildlife, and animal rights has always driven her, and she currently works as a Certified Veterinary Technician at an Emergency and Specialty Veterinary Hospital and is studying Biology and GIS at Metropolitan State University. After spending the last few years volunteering with NGOs and Zoos she has learned about environmental grassroots organizing, litigation and policies involving endangered species and public lands, ecological restoration and interpretation, as well as animal husbandry and care. She hopes to tie this knowledge to her GIS minor and other studies while working with Rocky Mountain Wild. Her home life involves caring for four cats, a dog, and many plants. She enjoys karaoke, camping, hiking, boating, and scuba diving.
Alison Gallensky, GIS Director – Alison Gallensky is our GIS Director. What this means is that she has found a way to play with computers and maps all day while saving the planet. At an early age she was handed the map and given the responsibility of navigating when her family went on camping vacations. Visiting places ranging from the isolated highland bogs of far eastern Canada, the peaceful forests of Virginia, and the magnificent Canadian Rockies cemented her love for wild places. After taking a detour into the joys of computer programming, including trying to apply principles of artificial intelligence to telephone network design, Alison discovered that it is really fun to make maps on computers. She is now passionate about using her map making and geographic analysis skills to help protect fantastic wild places in the Rocky Mountains.
alison@rockymountainwild.org
303-619-0509
Sofia Corley, Intern – Sofia Corley was born in the suburbs of Dallas, Texas. Spending most of her childhood days in the wooded creek behind her house, her love of nature and animals quickly became the biggest part of who she is today. She recently graduated from University of Colorado, Boulder with an Environmental Studies degree and an Ecology and Evolutionary Biology minor. She wrote her CU senior honors thesis on the success of various conservation methods of endangered species programs. Sofia wants to spend her life protecting threatened animals and habitats. Like most people living in Colorado, she enjoys doing anything outside, especially hiking, skiing, camping, and running.
Paul Millhouser, Landscape Ecologist/GIS Specialist – Paul hails from the city streets of Baltimore, but has a lifelong interest in conservation and in the use of maps to understand the world. After studying archaeology at Harvard and working in the field for several years, he took a years-long detour into the world of publishing law. Travels in Africa and around the American West inspired him to turn his interest in conservation into a career, and he completed graduate studies in GIS at Penn State. His experience includes using satellite data to assess human impact on protected areas and studying animal migrations through the use of radio collars. When not working in the Rocky Mountains, his areas of research interest extend from Africa to Mongolia. In an apparent case of taking his work home with him, he and his wife are the proud caretakers of three dogs, two cats, four tortoises, a ferret, a chameleon, and two daughters. Paul enjoys skiing, running, and traveling with his family.
paul@rockymountainwild.org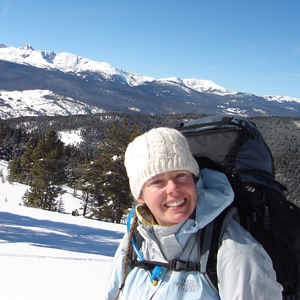 Megan Mueller, Senior Conservation Biologist – Megan grew up in the small 200-person town of Phippsburg, Colorado. You might be under the impression that there isn't much to do in such a small town, but Phippsburg is surrounded by wild country just waiting to be explored. Megan's parents took her and her siblings backpacking and backcountry skiing before they could even walk, giving her a lasting love of wildlife and the outdoors. Whenever she gets a chance, she heads off with her husband and two dogs to wander in wild places, ideally where there is a chance of seeing carnivores. She is particularly fascinated by wolverines, river otters and other members of the mustelid family. She counts seeing a wolverine and six grizzlies while backpacking on her honeymoon in Alaska's Denali National Park as one of her favorite experiences. Megan focuses on finding innovative, science-based solutions to the conservation challenges that face wildlife in the region. She enjoys working collaboratively to tackle tough problems and giving people an opportunity to contribute to wildlife research and conservation efforts through RMW's citizen science programs.
megan@rockymountainwild.org
303-704-9760 (Mon-Thurs)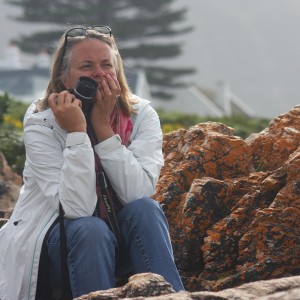 Tehri Parker, Executive Director – A native Coloradan, Tehri grew up listening to John Denver and trying to hand feed ground squirrels at the family cabin near Red Feather Lakes. (Hey, don't judge her, it was the 1970's.) After a brief period studying Radio and TV broadcasting, she stumbled upon her life passion – Environmental Education – earning a M.A. and Ph.D in the field from the University of Minnesota. Tehri has over 15 years experience managing successful nonprofit organizations. She is a member of the Western Wildways Network steering committee. She has a nerdy love for spreadsheets and financial reports.
tehri@rockymountainwild.org
720-446-8582
@tehri_parker
Matt Sandler, Staff Attorney – Matt was born and raised in upstate New York. After graduating from Syracuse in 2000, Matt moved to the mountains of Colorado. After a few years of studying gravity (skiing, rock climbing, and waiting tables) he decided to go to law school to learn how to fight for the places and values he had grown to love. After graduating from the University of Denver School of Law, Matt clerked for a state District Court Judge and then spent a few years working as a Colorado State Public Defender. He was then ready to pursue his dream of fighting for the environment and in 2010 began working as the Staff Attorney for Rocky Mountain Wild. Matt enjoys skiing, rock climbing, cooking, spending time with family, and since he's had kids: sleeping.
matt@rockymountainwild.org
303-579-5162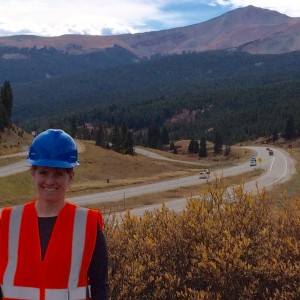 Paige Singer, Conservation Biologist/GIS Specialist – Born and raised on the western slope of Colorado, Paige spent her childhood acquiring a lasting love of Colorado's wildlife and wild places. She left the northwest Colorado to pursue a BA in Psychology in California and a MS in Environmental Studies in Montana, only to return to her native Colorado. Today, as our Conservation Biologist and GIS specialist, Paige specializes in maintaining and restoring wildlife corridors throughout our region. She has spent countless hours alongside some of Colorado's busiest roads, clambering through culverts and under bridges, investigating potential safe crossing opportunities for wildlife, advocating for new crossing locations, and monitoring the wildlife that could potentially use them. She, like her co-worker Megan, has a particular fondness for carnivores, including Canada lynx, wolverines and other spirited members of the mustelid family.
paige@rockymountainwild.org
303-454-3340 (Mon-Thurs)
Chris Talbot-Heindl, Communications & Membership Manager – Chris has a passion for making seemingly mundane things beautiful and exciting through design and creative writing. They completed their BFA in 2-D Fine Art and have worked with various clients in developing brand, graphics, custom illustrations, and websites. They have eighteen years experience working and volunteering with non-profits, mostly in the environmental sector. Chris spends their free time editing and designing an art and literature compzine designed to amplify creators from marginalized communities, writing and illustrating a graphic novel about nonbinary identity, writing and illustrating a monthly webcomic about how to affirm and advocate for your nonbinary friends, playing roller derby, shredding on their quads at Colorado skate parks, and executing ridiculous creative projects with their spouse, Dana.
chris@rockymountainwild.org
720-577-5575