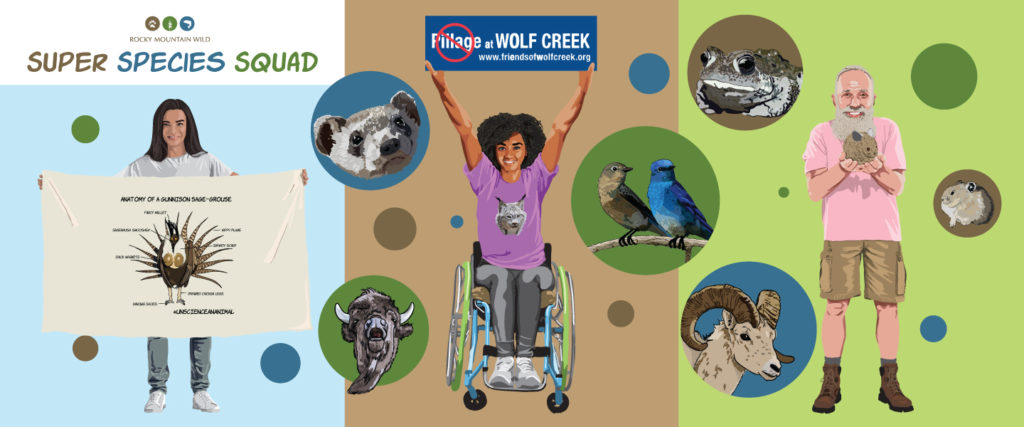 Did you know that monthly donations are our most stable source of funding, as well as an easy and affordable way to support our work? It is! When you join our Super Species Squad on the GivingFuel page, you determine the amount of your monthly donation, the date you want it to come out, and your credit card is charged automatically on that same date each month.
Our Super Species Squad members also get some cool, exclusive gifts! All members receive a Rocky Mountain Wild sticker with their tax letter the January after they begin donations (and all January's after that if they choose to continue), as well as random acts of kindness* throughout the year. Members of the Super Species Squad giving $20 or more a month will also receive early-bird ticket options to select events and workshops!

*Each year, Rocky Mountain Wild runs into some awesome deals, great gifts from environment-loving businesses, and fun opportunities. And we want to pass these along to our Super Species Squad in the form of random acts of kindness. This could be a exclusive opportunity to help our biologists in the field, a deep discount on our tee shirts or goodies, or free tickets to a speaker or event! We can't predict what's coming our way, but when it does, you'll be the first to know!

Past Acts of Kindness Include: