Board Recruitment Announcement

At Rocky Mountain Wild we understand that a healthy ecosystem is based on a diversity of life (biodiversity). We believe that the same principle holds true for our organization. In order to fully meet our mission to protect, connect, and restore wildlife and wildlands, our systems and programs must be resilient and encompass a variety of perspectives and communities. We are part of a natural ecosystem where "everything depends on everything else" and we can no longer ignore the people and the voices that have been historically marginalized within our field. We recognize that we are just beginning this work, and that we will make mistakes. However, like all good scientists, we are committed to recognizing our mistakes and working to correct them.
We are actively seeking additional board members that bring diverse cultural backgrounds, skills, ideas, and perspectives to our team. If you are passionate about our mission, and skilled in one or more of these areas we would love to hear from you!
• accounting
• fundraising
• justice, equity, diversity, and inclusion
• app development
• data management
• conservation law
• conservation biology
Our board meets quarterly and our meetings are accessible via Zoom. Our in-person meetings are held in a physically accessible building. There is no minimum financial requirement for board participation, all we ask is that you give of your time and resources in a way that is significant to you. If you would like to learn more please email tehri@rockymountainwild.org.
Current Board Members
Connor Bailey (he/him) has a long history with Rocky Mountain Wild as the former GIS and IT Director. He has a Bachelor's in Geography from the University of Colorado at Boulder, a Master's in GIS from the University of Denver. He worked for Rocky Mountain Wild and it's previous organizations from 2002 till 2012 working on many aspects of GIS including capacity building with the Southern Rockies Conservation Alliance, wildlife modeling, web mapping and an assortment of other projects. He left to work in the private sector for a number of years developing mobile and enterprise GIS solutions. He realized he preferred the conservation non-profit world and spent a number of years with The Wilderness Society and is currently the Director of Enterprise GIS at the National Audubon Society. Connor is drawn to GIS and technology so that even if he's cooped up in an office he at least gets to "see" the amazing places he works hard to protect. Connor lives in Carbondale with his wife Katie and two boys, Henry and Arlo.
Laura Hanssen (she/her), Board President, When indoors, Laura applies her professional experience to creating powerful Microsoft .NET Web applications. She has extensive experience leveraging third party web api's, specifically Salesforce. Her educational background includes an MBA from the American Graduate School in International Management (Thunderbird) and an Economics degree from Albion College in Michigan. In her earlier life she served as a Peace Corps volunteer in the Dominican Republic and lived overseas in Latin American for a total of 8 years. Laura and her husband Dan live in Carbondale where they enjoy all the outdoor activities the area has to offer.
Nathaniel Hunt (he/him) is an environmental attorney at Kaplan Kirsch & Rockwell in Denver. Nate counsels and litigates on behalf of municipalities, communities, and non-profit organizations in a broad range of environmental and administrative law issues. Prior to moving to Colorado in 2015, Nate previously served as a Senior Attorney at the Southern Environmental Law Center where his practice focused on environmental litigation along the Georgia Coast. Nate received a B.A. from Duke University and a J.D. from the University of Georgia School of Law. Nate lives in Boulder with his wife and two sons where they enjoy exploring Indian Peaks Wilderness.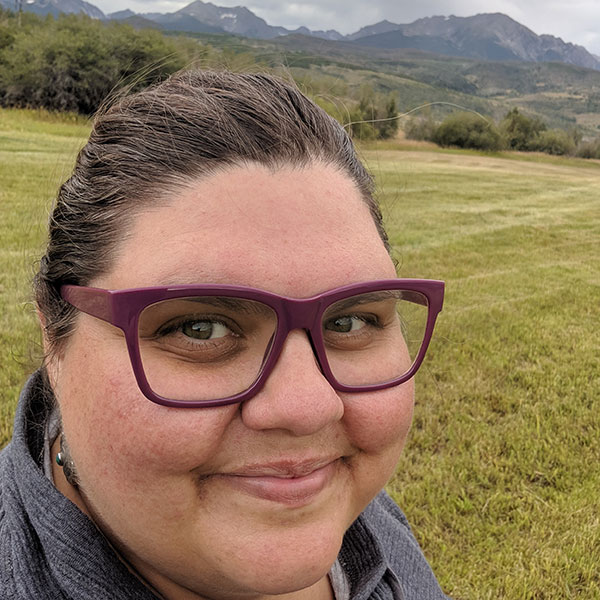 Becky Long (she/her) joined Siegel Public Affairs in 2016 with over a decade of public policy and advocacy experience. She began her work in public policy with the Colorado Environmental Coalition working in Colorado water policy and later served as the Advocacy Director for Conservation Colorado. With strong experience in a range of natural resource issues as well as in political and electoral work she is now putting those skills to work on behalf of a host of other clients. She has led campaigns to create tax incentives for water right donations to protect rivers and streams, protect and expand renewable energy in Colorado, incentivize the electric vehicle market in Colorado, strengthen protections for local communities facing oil and gas extraction and recently the efforts to legalize rain barrels. Ms. Long has expertise in building coalitions, policy development, and in lobbying at the legislature to secure wins on behalf of progressive issues. Ms. Long has a BA in Political Science from Metropolitan State College and a MPA from the University of Colorado, Denver. She was born and raised in the mountains of Summit County. She enjoys spending time at her family's cattle ranch where she is working to convince her parents to adopt several goats. Until then, she lives in Northwest Denver with her partner and their cats Lewis & Liza Minelli.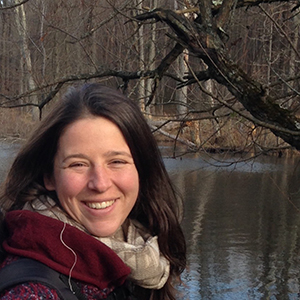 Kate Rentschlar (she/her) is an Environmental Planner with City of Fort Collins Natural Areas Department. Her work focuses on the Nature in the City program which aims to increase habitat and biodiversity in an urban setting while also providing equitable access to nature for all community members. Kate brings years of collaborative, community-driven conservation experience to advance the needs of wildlife and humans alike. She has a B.S. in Fish, Wildlife and Conservation Biology from Colorado State University and a Master of Environmental Governance from the University of Freiburg, in Germany. Kate lives in Fort Collins with her friends and cat. If you don't find her in her garden, then she's probably out on her bike or hiking in the mountains.
Tess Richey (she/her), Board Secretary, is a nonprofit fundraising professional who serves as the Director of Development at Energy Outreach Colorado. Tess brings years of development experience, millions of dollars raised, and a passion to support nonprofits as they better our community and planet. Tess received a BS in Natural Resources Management from Colorado State University, which fostered her passion for the environment. She lives in Lakewood and enjoys spending time outdoors with her partner and two dogs.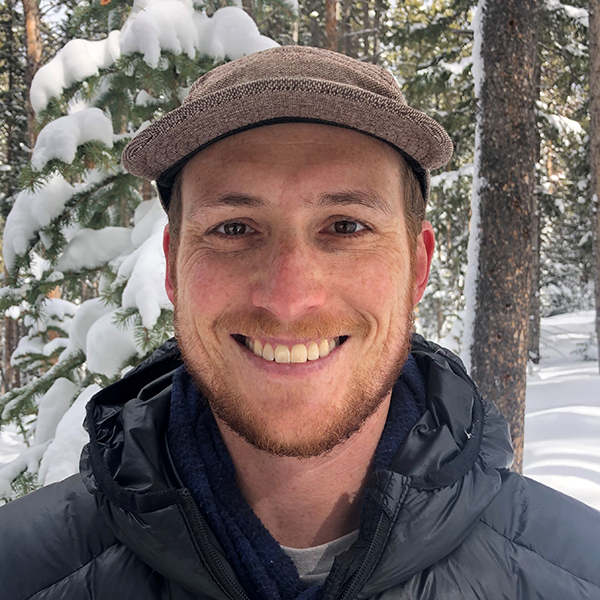 Aaron Sidder (he/him), Board Treasurer, currently works for Bat Conservation International (BCI). As the NEPA & ESA Compliance Specialist at BCI, he monitors and responds to federal policy affecting bats like critical habitat designations and habitat conservation plans. He works closely with BCI's Subterranean Team to survey and protect abandoned mine habitats in the western U.S. He coordinates with federal partners to complete the environmental compliance on mine closure projects.
Prior to joining BCI, Aaron worked as an ecologist and science writer. He is experienced as a landscape ecologist with a focus in GIS and spatial modeling—his graduate research focused on the role of climate in driving mountain pine beetle outbreaks across the western U.S. He is an experienced field ecologist whose research has taken him to the Everglades, the Mojave Desert, and the top of the Rocky Mountains. He has worked in academia, for the USGS, with non-profits organizations, and in the private sector as an environmental consultant.
As a writer, Aaron has published at National Geographic, National Geographic Kids Magazine, Smithsonian SmartNews, 5280 Magazine, the Santa Fe Institute, and Eos, the publication of the American Geophysical Union. He is an alumnus of the AAAS Mass Media Science & Engineering Fellowship program where he wrote as a science journalist at National Geographic.
Aaron lives in Denver, Colorado, with his spouse and dog. He enjoys outdoor pursuits, thumping bass lines, and fantasy novels.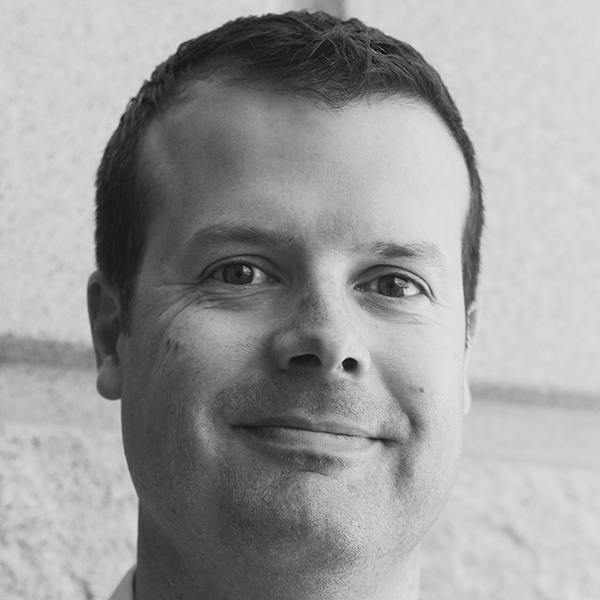 Brendan Walsh (he/him), Board Vice President, is Vice President of Enterprise Solutions at Scaled Agile, Inc where he works to set strategy and develop solutions that help businesses grow and succeed. He brings his entrepreneurial experience to Rocky Mountain with the goal of identifying and building new collaborative processes. He is currently finishing his MA in Biology through the Miami University of Ohio focusing on habitat connectivity and citizen science.
Our board of directors can be reached at board@rockymountainwild.org.