FOR IMMEDIATE RELEASE: August 21, 2019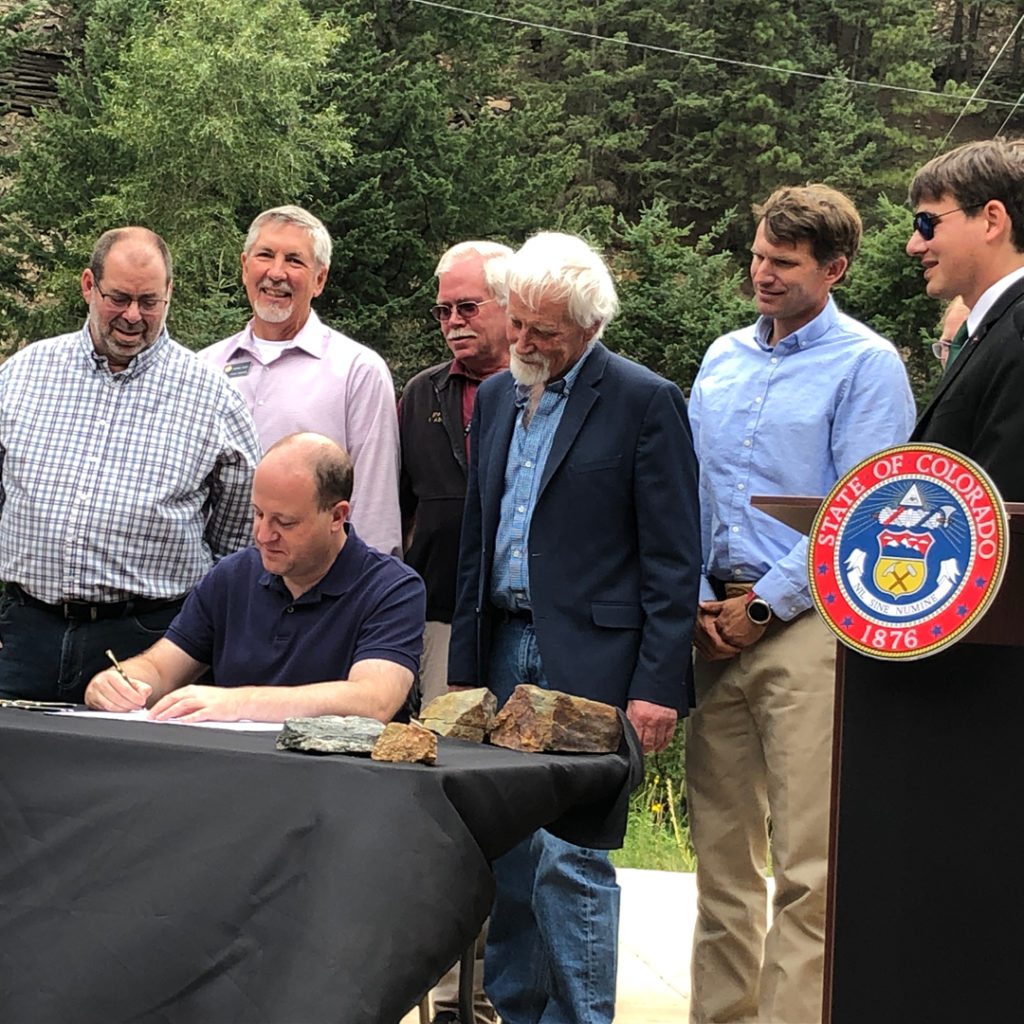 Denver, CO – Today, Governor Jared Polis signed an Executive Order that will make things easier for wildlife on the move in Colorado. Focused on Colorado's iconic populations of ungulate species, such as deer, elk, moose and pronghorn, today's Executive Order will conserve the habitat they rely on for survival, and improve the ability of these species to move across the landscape to access the resources they need.
"Though focused mainly on conserving habitat and improving connectivity for Colorado's big game species, this is also a big win for many other species that call Colorado home," said Paige Singer, conservation biologist with Rocky Mountain Wild. "Deer and elk share habitat with several other species – such as mountain lions and bears, coyotes and foxes – that are also in need of room to roam. Protecting habitat and migration corridors for big game will simultaneously protect the same for many additional wildlife species that are part of Colorado's natural treasure."
The Executive Order directs the Colorado Department of Natural Resources to study and continually update an analysis of where wildlife are moving, including threats they are facing, and identify policy, regulatory and legislative opportunities to promote the conservation of seasonal big game habitat and migration corridors. It further directs the Colorado Department of Transportation to consider connectivity at all levels of its planning processes. It commits both agencies to enter into a Memorandum of Understanding to ensure coordination between the agencies to meet the goals of the Executive Order of protecting and expanding wildlife corridors in Colorado.
The signing of today's Executive Order further demonstrates Colorado as a national leader in improving connectivity for its iconic wildlife species. In 2017, Colorado Parks and Wildlife and the Colorado Department of Transportation, along with other partners, formed the Colorado Wildlife and Transportation Alliance to encourage partnerships in support of connectivity for wildlife. Several grassroots initiatives, such as Summit County Safe Passages and Eagle County Safe Passages, are leading the way to conserve habitat and improve connectivity for wildlife at the local level. Such efforts are crucial as more and more people move to and visit Colorado, putting extreme pressure on the state's wildlife populations.
Rocky Mountain Wild is a regional conservation organization that works to protect, connect and restore wildlife and wild lands in the Southern Rocky Mountain region. Its predecessor organization, the Southern Rockies Ecosystem Project, was at the forefront of advancing the conversation in Colorado, doing important work that laid the groundwork for where we are today. Today, Rocky Mountain Wild and its partners are working to advance the vision of the Summit County Safe Passages Plan and improve connectivity on Vail Pass.
###
Media Contacts:
Paige Singer, Rocky Mountain Wild, 303-454-3340, paige@rockymountainwild.org
Tehri Parker, Rocky Mountain Wild, 720-446-8582, tehri@rockymountaiwild.org