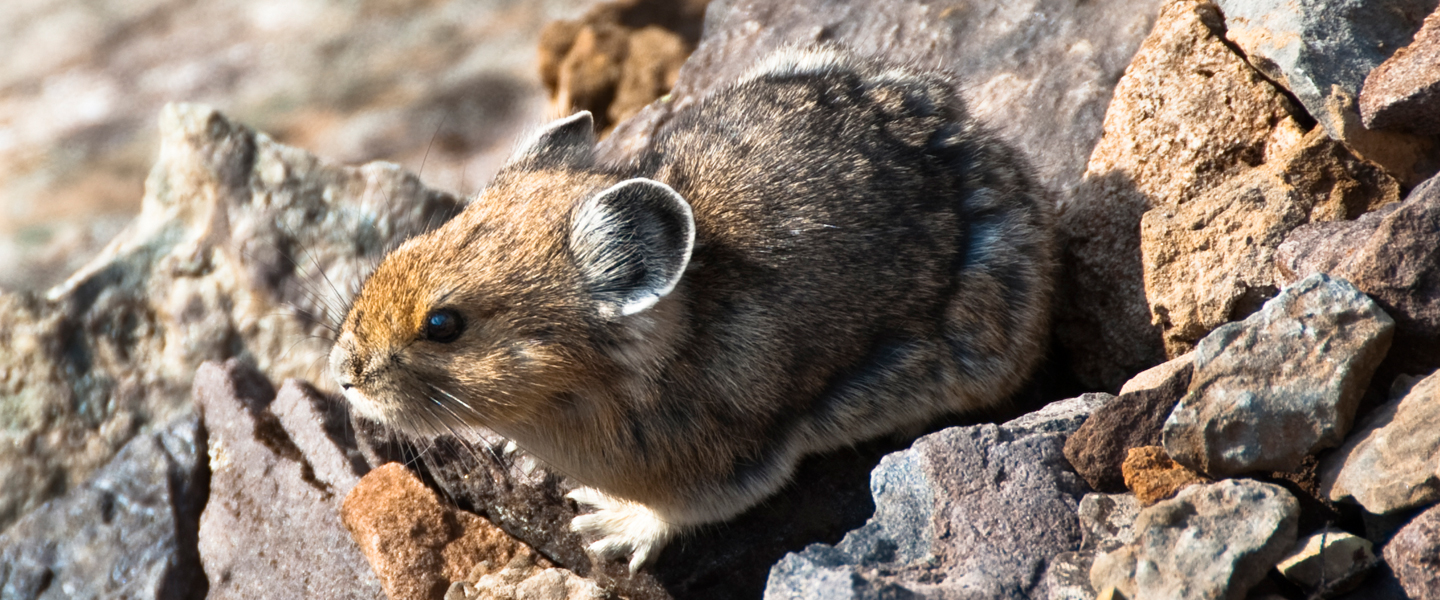 Canary in the Coal Mine
The American pika is a small cold-loving mammal that inhabits high elevation regions of western North America. They have adapted to a very narrow set of living conditions. They do not hibernate, but rely on the insulating effects of winter snowpack to keep their body temperatures from dropping too low. Summertime highs can be especially dangerous as temperatures above 80 degrees F for over six  hours can be lethal to pika.
The adaptations that allow this species to thrive in harsh cold environments also make them vulnerable to a warming climate. Pikas face shortened periods for food collection, shifts in vegetation, a reduction of insulating snowpack, and warmer temperatures as a direct result to climate change. Due to their high-country homes and low capacities for extreme temperatures, American pikas are likely a "canary in the coal mine" for alpine environments.
Front Range Pika Project
The Front Range Pika Project (FRPP) is a citizen science initiative that engages the pubic in field research on the effects of climate change on American pika.
The project was formed to help address the need for additional research and long-term monitoring to determine what factors currently limit the distribution of American pika in the southern Rocky Mountains, and whether the species can persist in the region as climate change accelerates. FRPP also aims to educate participants about American pika and the impacts of climate change in the region and provide an opportunity for the public to engage in science and conservation.
For more information on how to volunteer, donate, or use FRPP data, please visit www.pikapartners.org or contact frpp@rockymountainwild.org.