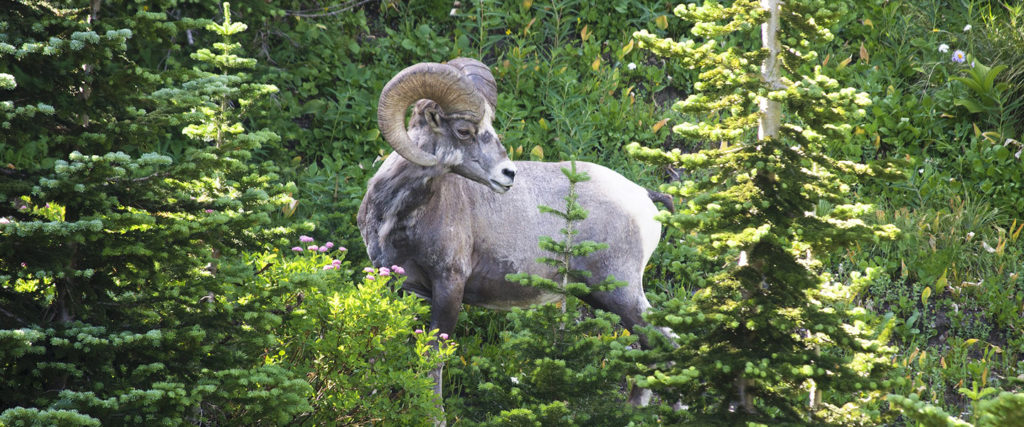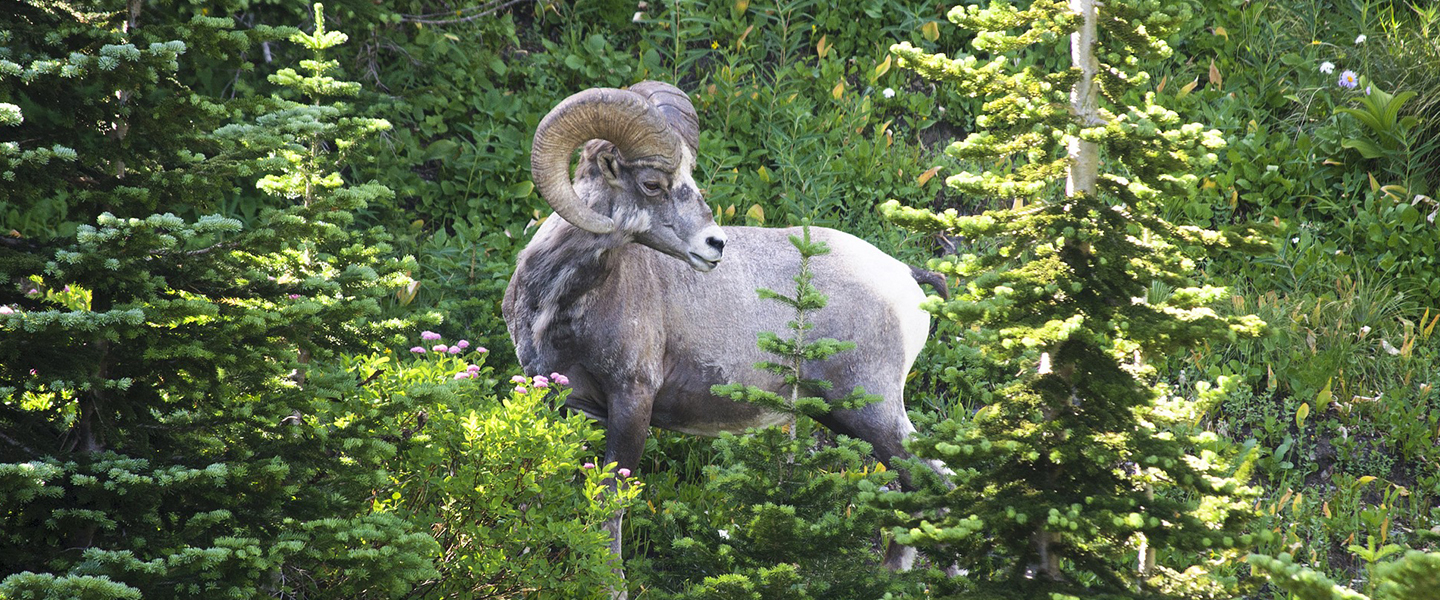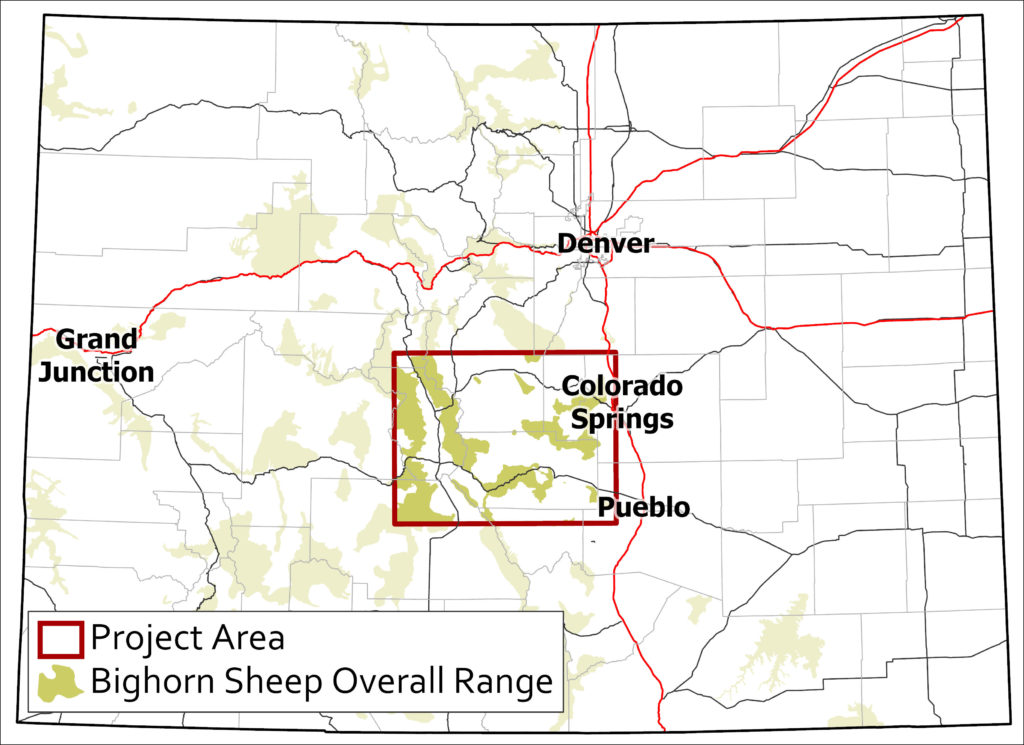 The Central Colorado Bighorn Sheep Survey engages communitys in recording observations of Rocky Mountain bighorn sheep, domestic sheep, and domestic goats in Central Colorado.  The data collected by volunteers participating in the project will inform conservation strategies for Rocky Mountain Bighorn Sheep in Central Colorado.  
Bighorn sheep are highly susceptible to contracting respiratory disease (with experiments indicating up to a 90% mortality rate within two months of exposure) from domestic sheep and goats. Researchers need more information on where bighorn sheep are likely to come into contact with domestic sheep and goats to inform efforts to prevent disease outbreaks that could devastate bighorn sheep herds.
Bighorn sheep observations are also needed to fill gaps in our knowledge about their habitat and migration corridors, and help managers plan for bighorn conservation as development, traffic, and demand for recreation access increase in Colorado.
Become a Community Scientist
To get involved in this project, start by watching RMW's volunteer training webinar, and joining our iNaturalist project, Go Big! Central Colorado Bighorn Sheep Survey. Then, when you are in the project focus area (or anywhere in Central Colorado) use iNaturalist to record observations of bighorn sheep, domestic sheep, and goats (see detailed instructions here). If you are interested in recording observations of bighorn sheep elsewhere in the state, check out Mountain Studies Institute's statewide monitoring effort. If you see bighorn sheep near domestic sheep or goats IMMEDIATELY report to Jamin Grigg, wildlife biologist, Colorado Parks and Wildlife, 719-530-5537.
Take Action
The Bureau of Land Management (BLM) recently drafted a new management plan for public land in eastern and central Colorado, that supports roughly 58% of the statewide population of bighorn sheep. Sign a petition to ask the BLM to improve the plan to conserve a bighorn sheep migration corridor and other important habitat, and to reduce the risk of herds being exposed to devastating respiratory diseases.
More Information: