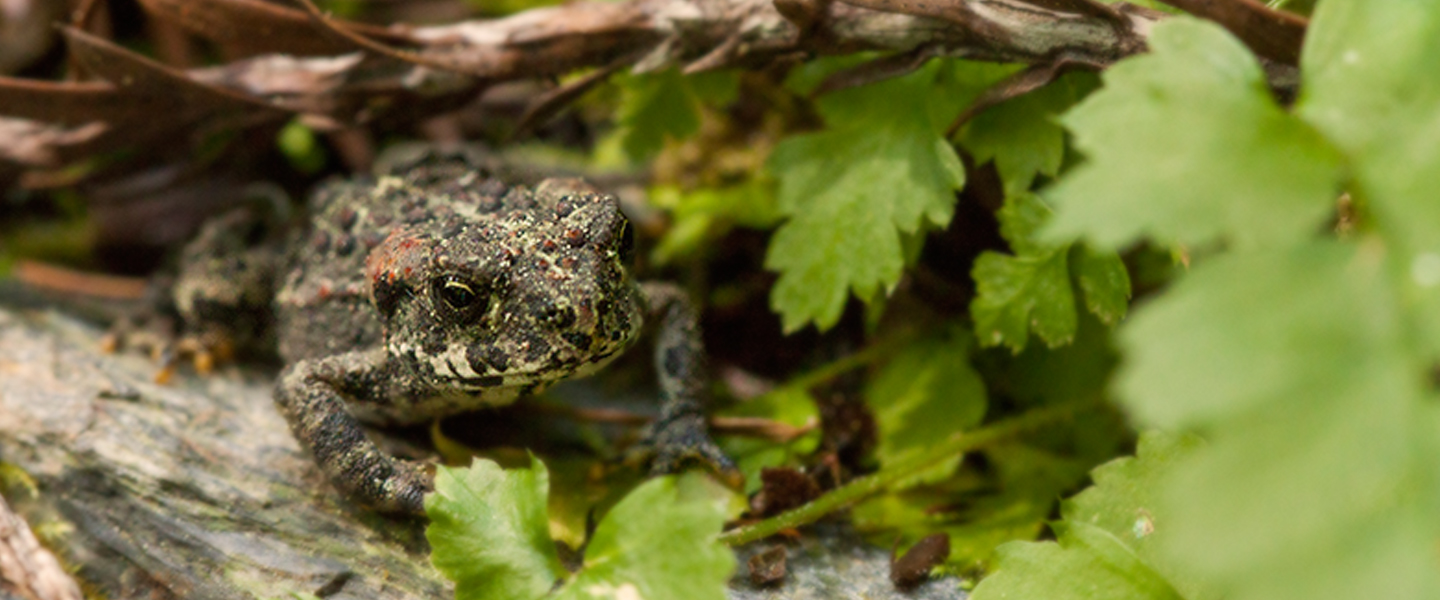 Colorado's Only Alpine Amphibian
Boreal toads inhabit a variety of high-altitude wet habitats – such as marshes, wet meadows, streams, beaver ponds, glacial kettle ponds, and subalpine forest lakes- at altitudes primarily between 8,000-11,500 feet. The Southern Rocky Mountain population inhabits south-central Wyoming southward through the mountainous regions of Colorado to extreme north-central New Mexico.
A Habitat in Decline
Logging, overgrazing, and habitat degradation and loss due to climate change has pushed the toad closer to extinction. Rocky Mountain Wild has played an active role in protecting habitat and reintroducing this dwindling species to places like Rocky Mountain National Park.
The Current Battle for Protection
While the populations continued their decline, the boreal toad patiently waited on the Endangered Species Act candidate list. Rocky Mountain Wild and several partner groups petitioned the US Fish and Wildlife Service to make a listing decision by late 2005. The Service not only denied formal protection for the Southern Rocky Mountain population, but they also removed it from the ESA Candidate list.
In 2011, Rocky Mountain Wild and our allies again petitioned the Fish and Wildlife Service to consider protection for a distinct population segment in Colorado, Utah, southern Idaho, and northeastern Nevada. In 2012, the Service found the petition warranted consideration and initiated a status review of the species in these locations. The final decision was due in May 2012.
In January 2013, Rocky Mountain Wild and the Center for Biological Diversity sued the Fish and Wildlife Service for failure to issue the final decision. A final listing decision is due by the end of this month.