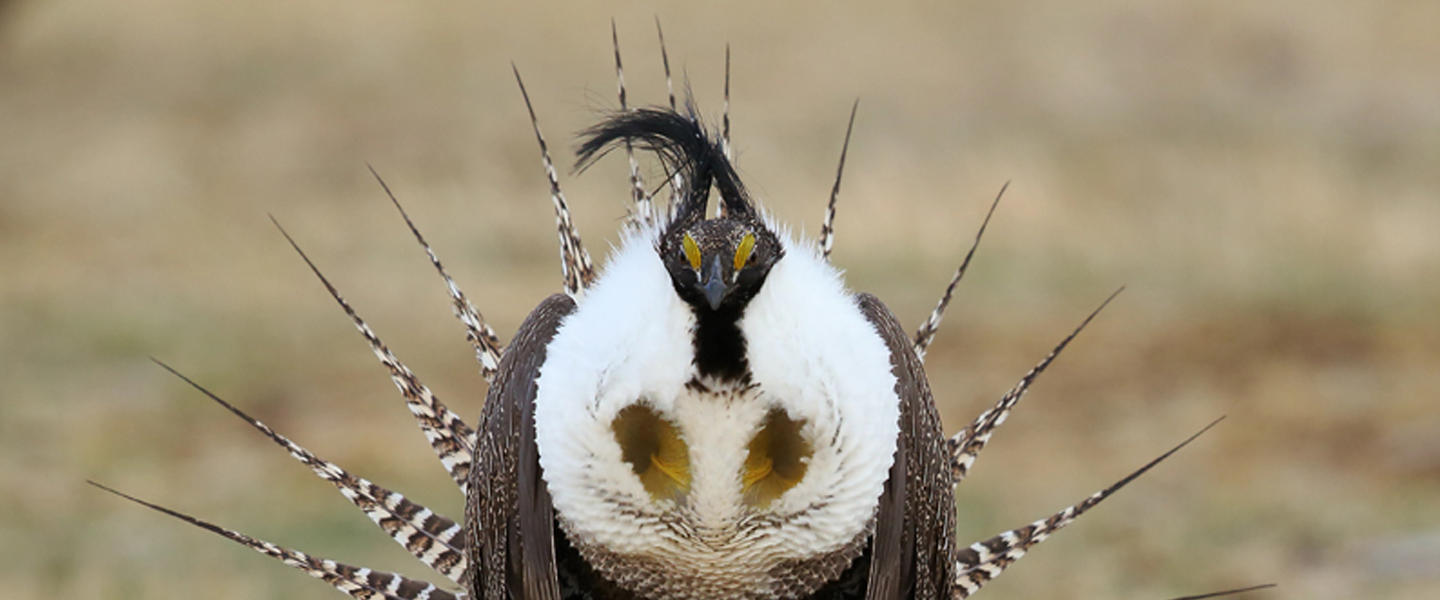 One of the 10 most endangered birds in North America
Gunnison sage-grouse once ranged widely across southwest Colorado and Utah, but today there are fewer than 5,000 of these birds remaining, occupying only 10% of their historic range, and they need our help. Habitat loss from urban development and habitat degradation from oil and gas drilling, mining, off-road vehicle use, and road construction has taken and continues to take a heavy toll on this species.
#StandWithGunny
Rocky Mountain Wild has a multi-pronged campaign to protect two of Gunnison sage-grouse's most critical habitats by asking the Bureau of Land Management (BLM) to designate them as Areas of Critical Environmental Concern (ACECs), earning extra them protections from threats.
Visit our #StandWithGunny page to take action and protect Gunnison sage-grouse habitat. Check our Events listing for #StandWithGunny events this summer where you can take action in person.