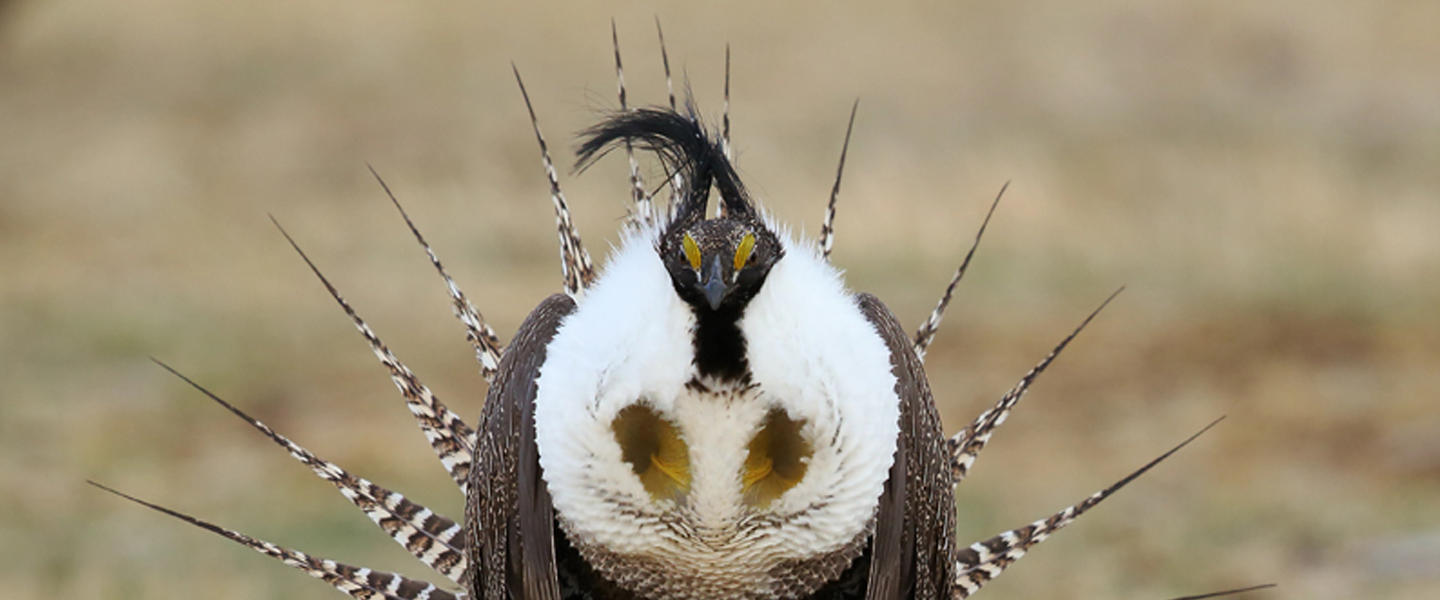 One of the 10 most endangered birds in North America
Gunnison sage-grouse once ranged widely across southwest Colorado and Utah, but today there are fewer than 5,000 of these birds remaining, occupying only 10% of their historic range, and they need our help. Habitat loss from urban development and habitat degradation from oil and gas drilling, mining, off-road vehicle use, and road construction has taken and continues to take a heavy toll on this species. In 2014 the Gunnison sage-grouse  was listed as a threatened species under the Endangered Species Act.
#StandWithGunny
Rocky Mountain Wild is working to protect two of the Gunnison sage-grouse's most critical habitats by asking the Bureau of Land Management (BLM) to designate them as Areas of Critical Environmental Concern (ACEC). Research from the Conservation Science Partners indicates that these areas exhibit "some of the highest quality habitat – both in terms of core habitat and connectivity habitat."
Visit our #StandWithGunny page to take action and protect Gunnison sage-grouse habitat. Check our Events listing for #StandWithGunny events this summer where you can take action in person.