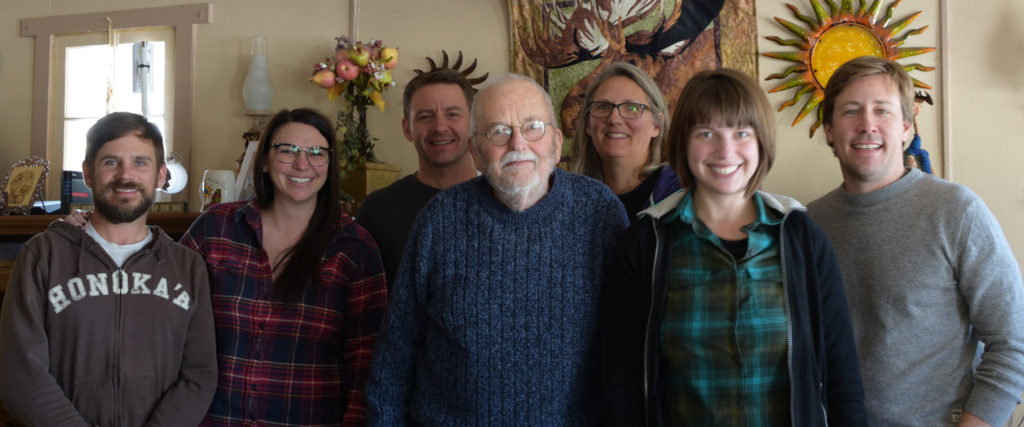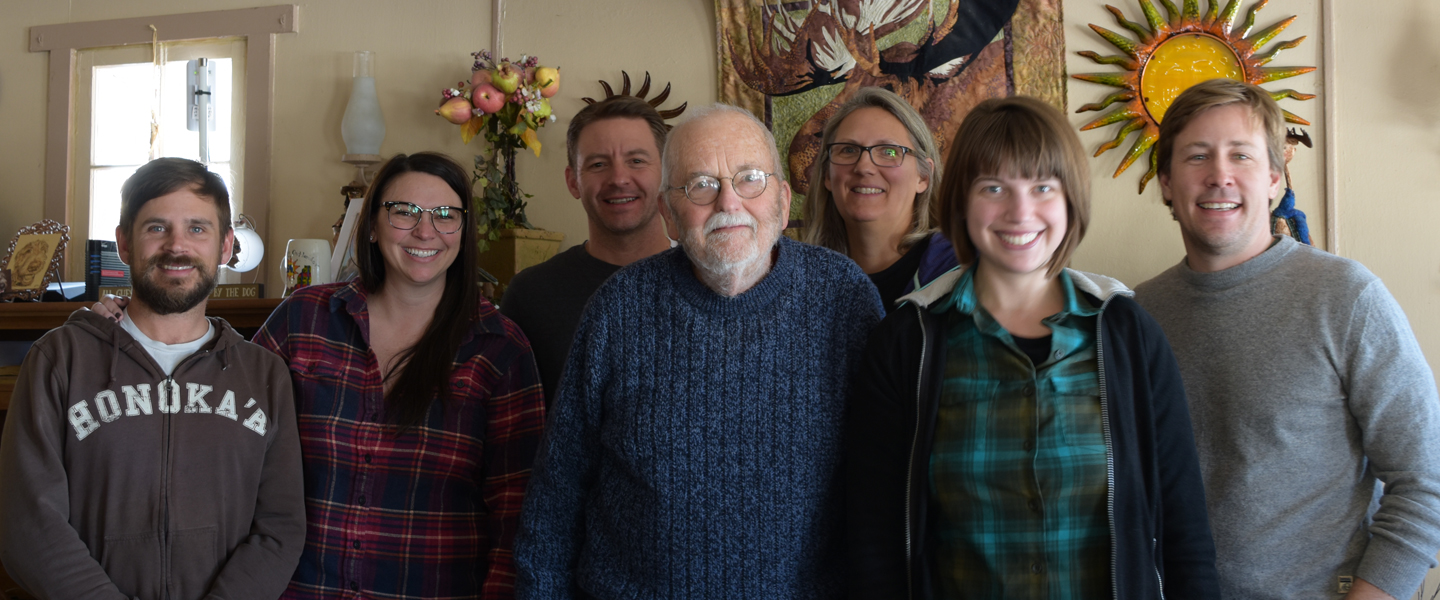 Connor Bailey has a long history with Rocky Mountain Wild as the former GIS and IT Director. He has a Bachelor's in Geography from the University of Colorado at Boulder, a Master's in GIS from the University of Denver. He worked for Rocky Mountain Wild and it's previous organizations from 2002 till 2012 working on many aspects of GIS including capacity building with the Southern Rockies Conservation Alliance, wildlife modeling, web mapping and an assortment of other projects. He left to work in the private sector for a number of years developing mobile and enterprise GIS solutions. He realized he preferred the conservation non-profit world and spent a year with the National Audubon Society, and has recently joined the Wilderness Society as their Enterprise GIS Manager. Connor is drawn to GIS and technology so that even if he's cooped up in an office he at least gets to "see" the amazing places he works hard to protect. Connor lives in Carbondale with his wife Katie and two boys, Henry and Arlo.
Laura Hanssen, Board President, When indoors, Laura applies her professional experience to creating powerful Microsoft .NET Web applications. She has extensive experience leveraging third party web api's, specifically Salesforce. Her educational background includes an MBA from the American Graduate School in International Management (Thunderbird) and an Economics degree from Albion College in Michigan. In her earlier life she served as a Peace Corps volunteer in the Dominican Republic and lived overseas in Latin American for a total of 8 years. Out-of-doors, Laura is passionate about telemark and apline skiing, backpacking, cycling, and international travel.
Britt Hinnen has 30 years of professional experience in the corporate, government and nonprofit sectors with an emphasis in Information Technology and Natural Resource Management. He has won two global awards for his work in energy conservation, has a BA in History and Political Science from Western State Colorado University, and a Master of Forestry and Resource Management degree from Colorado State University. Britt is currently the VP of Technology for Capital Sisters International and is an inaugural Board member since its inception in 1996.
Nathaniel Hunt, Board Secretary, is an environmental attorney at Kaplan Kirsch & Rockwell in Denver. Nate counsels and litigates on behalf of municipalities, communities, and non-profit organizations in a broad range of environmental and administrative law issues. Prior to moving to Colorado in 2015, Nate previously served as a Senior Attorney at the Southern Environmental Law Center where his practice focused on environmental litigation along the Georgia Coast. Nate received a B.A. from Duke University and a J.D. from the University of Georgia School of Law. Nate lives in Boulder with his wife and son.
Katrina Loewy, Board Vice President, is a conservation biologist at Butterfly Pavilion. She has always rooted for the little guy, especially when that little guy has an exoskeleton, scales, feathers, or fur. Katrina holds a B.A. in Biology from Colorado College and an M.S. in Ecology and Evolutionary Biology from the University of Denver. She lives in Denver with her partner and their family of rescued pets.
Jeff Parsons is the senior attorney for the Western Mining Action Project (WMAP) in Lyons. A lifelong Colorado resident, Jeff graduated from the University of Colorado School of Law in 1998 after earning a B.S. from Indiana University-Bloomington in 1995. Jeff represents communities, local governments, and Native American tribal clients throughout the West on mining and pollution issues. Jeff joined the Colorado Wild board in 2000.
Josh Pollock, Board Treasurer, wrote Rocky Mountain Wild's first Endangered Species Act listing petition in 2001 and has been active with the organization ever since. Josh was the Conservation Director first at Center for Native Ecosystems and then Rocky Mountain Wild from 2004-2013. He served as Executive Director twice, in 2008 and 2011. He has researched, written on, and advocated about issues ranging from the conservation of rare plants to habitat impacts from energy development on public lands, climate change impacts to species viability, and reconnecting fragmented habitat and migratory pathways. Josh has also worked as a fundraiser and political organizer for other nonprofit conservation organizations, including the Public Interest Research Groups, and has been a high school teacher and wilderness educator with Outward Bound and other schools. He holds a B.A. from Wesleyan University and an M.A. from the University of Colorado at Boulder. Josh and his wife Leslie and their two children live in Golden.
Tess Richey is a nonprofit fundraising professional who serves as the Senior Manager of Development at Energy Outreach Colorado. With more than five years of experience in her field, Tess has personally been responsible for raising millions of dollars each year in her positions. Tess received a BS in Natural Resources Management from Colorado State University which fostered her passion for the environment. After receiving her degree, Tess pursued environmental lobbying and fundraising opportunities in Washington, D.C. In 2015, her and her partner returned to Colorado where they now live with their two dogs and cat.
Juli Slivka works in the policy and government affairs department at The Wilderness Society, where she focuses on Bureau of Land Management policy and planning efforts west-wide. Prior to joining The Wilderness Society, Juli worked at Environment Colorado on clean energy issues. A native Coloradan, Juli earned her bachelor's degree in environmental science from the University of California, Santa Barbara.