Today is Colorado Gives Day and we could use your support!
I know you have heard this statement a lot lately, but I really need to say it again – I sincerely hope that you and your family and friends are safe and well, and that you have found the resources that you need manage through these turbulent times. For me, these last eight months have brought into sharp focus the importance, and fragility, of our connections to one another, and our need to simply do better. Better for each other, and for the planet. There is no separating the two.
Like many non-profits, Rocky Mountain Wild has faced significant challenges in 2020. The COVID-19 pandemic forced us to cancel all our in-person education events, including volunteer training for the Front Range Pika Project. For the safety of our volunteers, we also canceled our field season on East Vail Pass, resulting in the loss of a year of data to support the construction of wildlife crossing structures. Moreover, the economic hardships suffered by many of our annual donors and local businesses decreased giving to our organization by 39%.
Nevertheless, our work continues, and our team has never been more committed to doing all that we can to protect the biodiversity of our region. In fact, this pandemic along with the catastrophic wildfire season, highlight the vital need for us to rebalance and rethink our relationship with nature, and to work for solutions that protect wildlife, habitats, natural resources, and people. Diverse, resilient, and connected landscapes are the key.
I hope you will join us in this important work by donating to Rocky Mountain Wild through one of the following channels. Your support will make a difference:
Donate today, on Colorado Gives Day. When you donate on Colorado Gives Day, your donation will go even further thanks to the $1 Million Incentive Fund from Community First Foundation, FirstBank, and other community members!
Purchase the symbolic naming rights for a piece of biodiversity in our Biodiversity 2020 Campaign. Your donation is tax-deductible, and your named species or landscape will be included on our website. This is a great way to give a gift of biodiversity to someone you love this holiday season!
Adopt a pika or a bat! Adoptions make a great gift for any holiday. They come with an adorable plush animal and a personalized e-certificate of adoption.
Join our Super Species Squad by becoming a monthly donor to Rocky Mountain Wild. Monthly donations are our most stable source of funding!
As the year comes to a close, we are working to secure $80,000 to support this critical work. Your contribution of $25, $50, $100, or whatever you can afford, will help us monitor the health of wildlife species, protect important habitats, and engage new and broader audiences in our community science projects. And, thanks to a generous donor, any new or increased donation will be matched up to $10,000. Please consider giving a gift for the future of our wildlife today.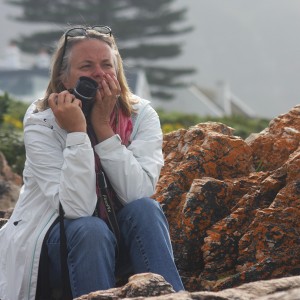 Tehri Parker (she/her)
Executive Director
Rocky Mountain Wild
P.S. If you would like to see all of our 2020 accomplishments, check out this interactive story map on our website!