Protecting biodiversity is a big job, and not one that our tiny organization can do alone. We are actively building a diverse community to help us make our vision a reality, and as part of that effort, we try to offer internships and mentorships to people who are interested in doing this work.
What's the difference between an internship and a mentorship program at Rocky Mountain Wild?
In short, a mentorship is where one of our professionals shares their knowledge about their career with a mentee, guiding them through the ins and outs of that career and providing resources. If the mentee has a specific task they're working on and need advice or support, the mentee can provide that! Mentorships are unpaid.
In contrast, an internship is a mentorship where the intern works for a short time within our organization, gaining first-hand, real-world experience working on a project that Rocky Mountain Wild manages. Internships can be paid or unpaid. Please check the specific listing you are interested in for details.
Legal Internship, Externship, or Fellowship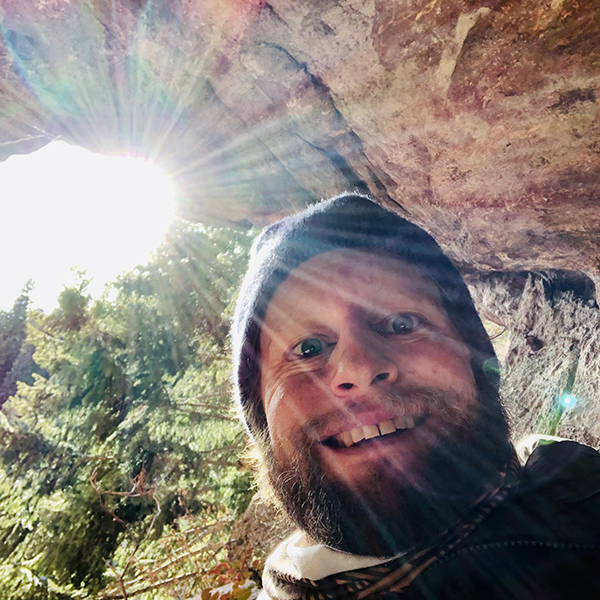 Internship with Matt Sandler (he/him). This position is ongoing. Reach out to Matt if you are interested in being an intern, extern, or fellow.
This postion is open to those obtaining a law degree. Applicants will gain experience through participating in Federal administrative processes and litigating final agency actions that will detrimentally impact wildlife and wild lands. This position can be conducted remotely, but may require some in-person meetings or court appearances.
This position is unpaid, but we will be happy to work with your school if they offer a stipend program.
Gender Advancement and Parity in STEM (GAPS) Internship
No current openings.
The Gender Advancement and Parity in STEM (GAPS) program supports our work to reduce gender bias in our field. The program supports paid internships to provide empowering real-world experiences for people from marginalized genders exploring careers in biology and science. Interns partner with our team members to conduct field research, work on GIS projects, create communications materials, and much more!
Typically, we offer this internship to at least one intern during the field season (mid-summer through fall). Although, with coronavirus, we have opted to err on the side of caution and hold off on this internship as it does involve working with others in the field. Stay tuned for updates on the 2021 field season.
Conservation Biology & Community Science Internships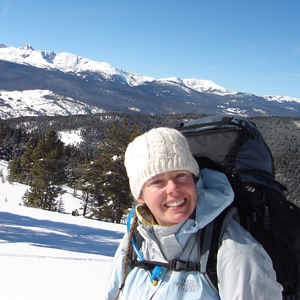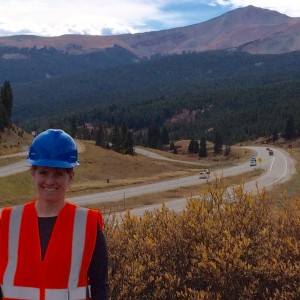 Internship with Paige Singer (she/her) and Megan Mueller (she/her). No current openings.
Individuals who are interested in wildlife research or community science are welcome to contact Megan or Paige for internship opportunities when there is a current opening. Examples of potential projects that interns might work on include the Colorado Pika Project, Colorado Corridors Project, Colorado Bat Watch, Central Colorado Bighorn Sheep Survey, research on the effectiveness of trail closures in critical habitat for big game, and research on conservation opportunities for Gunnison sage-grouse. Internship opportunities will be focused on these current Rocky Mountain Wild projects, but can be tailored to your interests.
Within each project there are a variety of options to contribute to the project while learning skills that can include research design, data management and analysis, field work, GIS, and community science project management. We can also tailor the internship to match your current skill level, so we accept beginners and interns with advanced skills.
Most internships are conducted virtually through video conferences and email. Some internships require travel to field sites. We will work with you to provide resources that you need to successfully complete the internship (e.g. transportation, field equipment, etc.).
Depending on current funding, these internships can be paid or unpaid. If you are a student, we can work with you to set up internships for credit. We can help you develop a project and apply for any funds available (e.g. student research grants from schools, other grants).
Typically, we offer a summer internship to at least one intern during the field season (mid-summer through fall). We are holding off on this internship in 2021 while we recover from reduced funding associated with the COVID-19 pandemic. Stay tuned for updates on the 2022 field season.
Conservation GIS Internship
Internship with Alison Gallensky (she/her). No current openings.
We offer an internship program once a year, typically corresponding to an academic term. We will work with the participant to define a conservation mapping and analysis project that is relevant to our work and corresponds with their interests and career goals. The internship program is primarily virtual. Our Conservation GIS Internship program at this time is unpaid.
More information about this program will be shared when there is a current opening.
Diversifying Communications Mentorship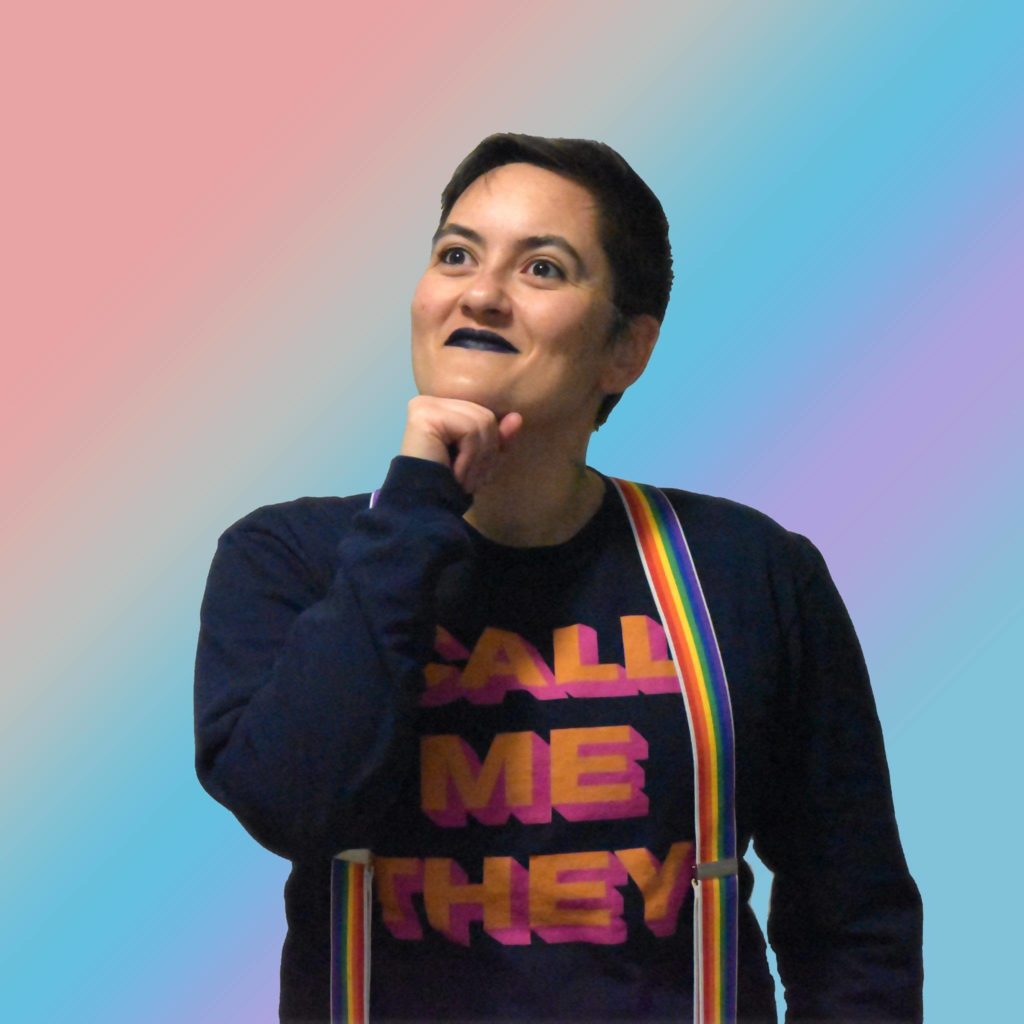 Mentorship with Chris Talbot-Heindl (they/them). No current openings.
Too often, while in conferences with other environmental nonprofit communications professionals, Chris is the only out queer, trans, and person of color in the room. Chris would like to help diversify the communications field by offering this mentorship to people from marginalized identities. This position, when available, is open to Black, Indigenous and/or People of Color (BIPOC), Lesbian, Gay, Bisexual, Transgender, Intersex, Queer, Questioning, Asexual, Aromantic, Two Spirit, plus (LGBTIQA2+) individuals, and/or disabled individuals who are interested in communications. It will be self-directed and can include orientations to social media management, sensitivity reading, graphics creation, project roll-out development, and/or Justice, Equity, Diversity, and Inclusion (JEDI) principles in communications. Specific projects can be developed to add to your skills, or we can just be in community with each other and talk. This opportunity will be conducted virtually through video conferences and email. No travel required.
When open for applications, please send an email Chris at chris@rockymountainwild.org with your specific interests and concerns about communications. If you are not selected for the mentorship(s), Chris will do their best to direct you to a resource to address your interests and concerns.