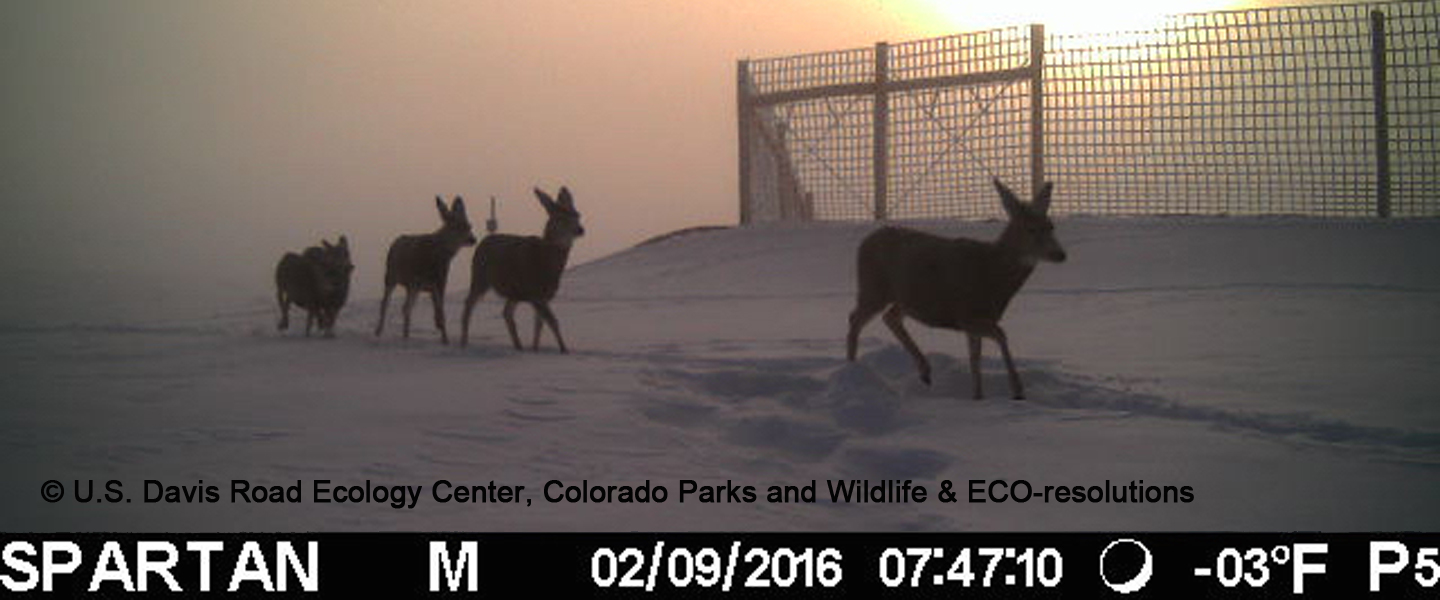 Colorado State Highway 9 between Green Mountain Reservoir and the Colorado River provides a major transportation corridor for people traveling north-south between Silverthorne and Kremmling, Colorado. Increasing traffic has contributed to over 600 reported vehicular accidents in almost 20 years, resulting in 16 people killed and 200 injured. In the last 11 years, 650 animals have been killed on this stretch of highway alone.
The State Highway 9 project is expected to improve safety conditions along this dangerous stretch of highway while maintaining habitat connectivity. The project became a reality through an unprecedented collaboration between Colorado Parks and Wildlife, Colorado Department of Transportation, Grand County, and local landowners.
The final State Highway 9 project will include two wildlife overpasses and five underpasses on a 10.5 mile stretch between Kremmling and Green Mountain Reservoir, north of Silverthorne. It will be comprised of multiple large crossing structures, interconnected with fencing, small animal culverts, escape ramps, deer guards, and pedestrian pass-through gates.
Rocky Mountain Wild is participating in the science end of this project, assisting with a wildlife monitoring study to determine the effectiveness of the wildlife mitigation features. This pre- and post-construction monitoring effort is led by Julia Kintsch at ECO-resolutions, LLC and Dr. Patricia Cramer with additional partner support from Colorado Parks and Wildlife. It is co-funded and managed by Colorado Parks and Wildlife and Colorado Department of Transportation with assistance from the Road Ecology Center at UC Davis, the Federal Highway Administration, the Woodcock Foundation, Rocky Mountain Elk Foundation, and the Muley Fanatic Foundation.
Already, moose, bighorn sheep, bears, and hundreds of mule deer have been captured on camera using the finished structures of this project!
Project Details
The complete project will be located from mile marker 126 to mile marker 137 and will include the following elements:
5 wildlife underpasses
2 wildlife overpasses
8-foot wildlife fencing along right of way
Horizontal and vertical alignments to meet 65 mph design speed
Widening of roadway to meet state standards
Widening of roadway to include 8-foot shoulders that could accommodate bike lanes
Flattening of side slopes to allow vehicle recovery area
New signage and striping
New drainage structures
Safety devices, such as guardrails, where needed