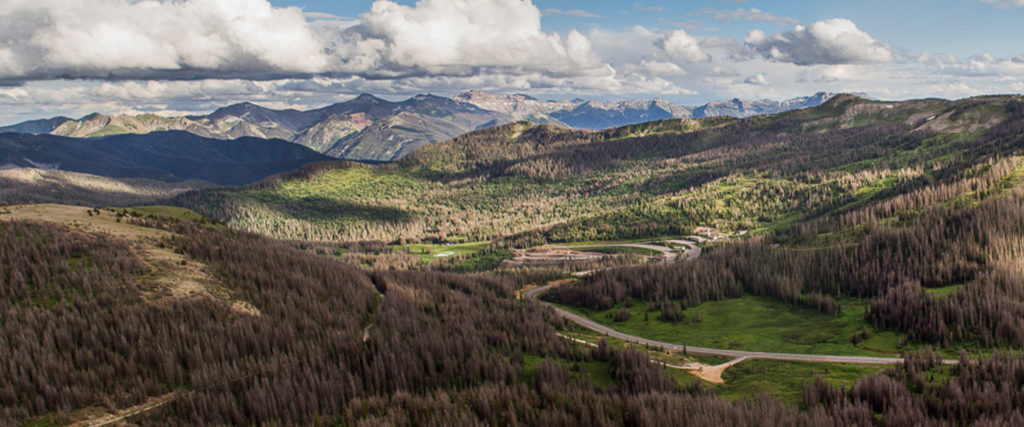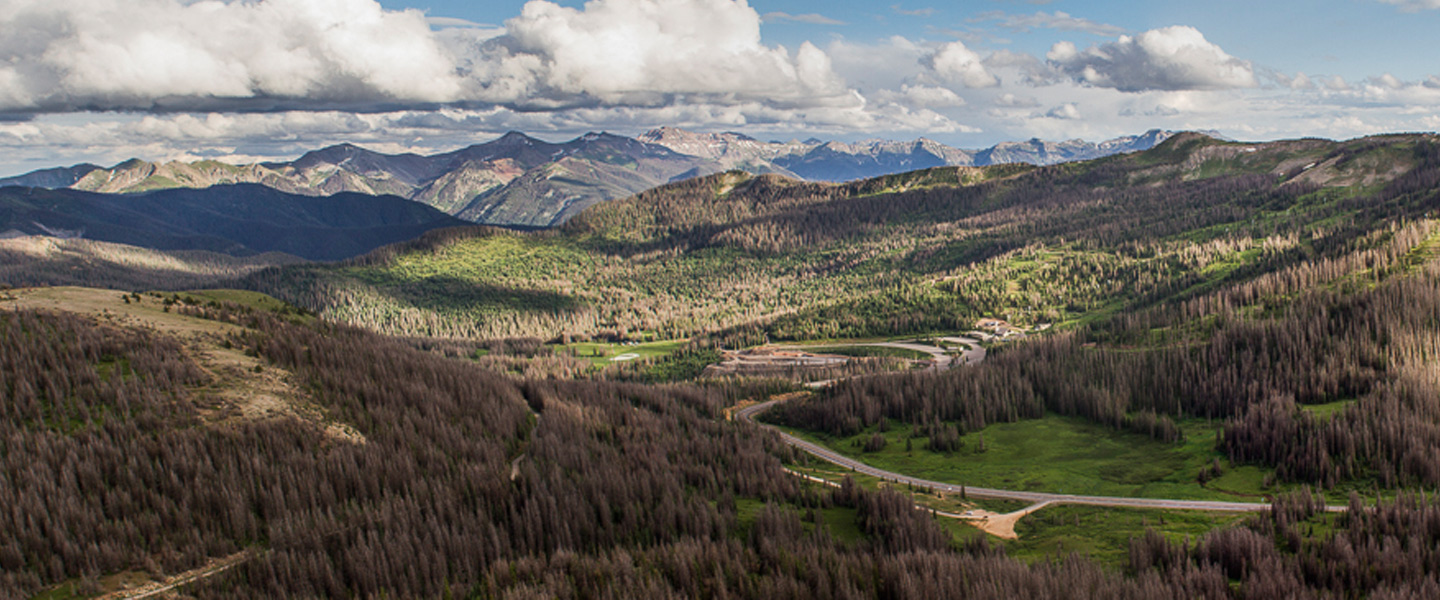 Today, we got word that a Federal District Court once again rejected plans by the would-be developers of the Village at Wolf Creek to gain access across National Forest lands for the ill-conceived project! Senior Federal Judge Christine M. Arguello invalidated the Rio Grande National Forest's approval from 2019 that granted an access road across the National Forest in order to facilitate the development of the massive real estate development proposed atop Wolf Creek Pass. The Court's Order was issued in response to a lawsuit we filed with our partners at San Luis Valley Ecosystem Council, San Juan Citizens Alliance, and Wilderness Workshop.
For decades, Texas developer B.J. "Red" McCombs has pursued his vision for a city of 8,000 people at the top of Wolf Creek Pass. This massive development would be roughly the population of Aspen. The Leavell-McCombs Joint Venture obtained ownership of 300 acres of national forest land via a land exchange in 1986, one originally rejected by the Forest Service until political pressure overruled common-sense denial and created an easement-restricted inholding with access to Highway 160 via Forest Service Road during the summer and over-the-snow access in the winter.
Wolf Creek Pass, 20 miles from the nearest town, is a remote landscape with a low-key ski area, and little nighttime traffic. Construction of the Village at Wolf Creek would dramatically impact the entire region, disrupting key dispersal corridors for lynx, drastically increasing traffic, and irrevocably changing the character of the separately owned Wolf Creek Ski Area forever. Wolf Creek Pass is a crucial movement corridor and important habitat for the Federally listed Canada lynx.
Community groups have waged unrelenting opposition to the development for 20 years, repeatedly scoring legal victories against the Forest Service, which continually approved various schemes to authorize the development. Most recently, in 2019 the Forest Service approved an access road in closed-door meetings with the developer, and approved that access relying on an Environmental Impact Statement rejected by Senior Federal Judge Richard Matsch in a separate 2017 decision that invalidated a proposed land exchange between the Forest Service and the developers.
The Forest Service's reliance on the rejected 2015 Environmental Impact Statement for its 2018 road access decision was the basis for Thursday's court decision. "Thus, USFS frustrated the purpose of NEPA by continuing to rely upon an uninformed FEIS to issue the 2019 ROD," the court concluded.
"We are still waiting for the Forest Service, Fish and Wildlife Service, and other federal agencies to conduct an open, transparent and inclusive analysis of the environmental impacts associated with this enormous commercial development," said Matt Sandler, Legal Director with Rocky Mountain Wild, "the Court's ruling is a huge win for the wildlife and wild lands of Wolf Creek Pass!"