By: Paul Millhouser, GIS Analyst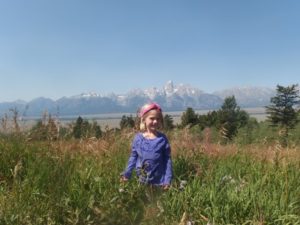 GIS, or Geographic Information Systems, involves using maps and other geographic information to analyze, interpret and illustrate data. At Rocky Mountain Wild, that means figuring out when proposed oil and gas leases on federal lands will damage critical habitat, or where a wildlife crossing should be placed over a highway. GIS work involves a lot of time sitting at the computer. A lot.
Because it is the natural world, and not computer monitors, that got me into this field in the first place, I need to get out and experience nature to recharge my batteries periodically. This summer's solar eclipse presented a great opportunity to scratch that itch, and to also indulge my interest in astronomy. I'm fortunate enough to have a wife who is just as much a nature nerd as I am, and two kids who love wildlife and are veteran travelers.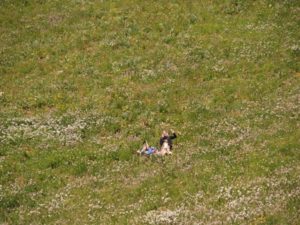 Due to my wife's foresight, we had planned a trip to view the totality of the eclipse in Jackson, Wyoming a year in advance. Better still, we were staying just a mile from the entrance to Grand Teton National Park. It is one of the most scenic of all the national parks, although a French friend did observe, "In France, that would be a very funny name for a park." Being there is a wonderful reminder of why we fight to preserve federal lands. Even at a peak travel time, it was possible to find peace and solitude just by wandering a few steps away from the paved roads.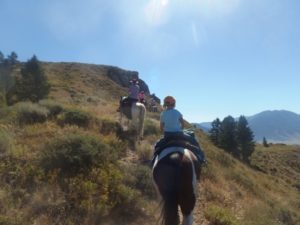 The park borders Yellowstone National Park, and is surrounded by national forests, all of which combine to form the Greater Yellowstone Ecosystem. Depending on exactly how it is defined, that ecosystem is almost the size of Maine. While national parks are the gold standard for permanent protection of our land, national forests cover much more land and provide their own amazing opportunities for appreciating nature. My wife, older daughter, and I were able to take a horseback ride through Bridger-Teton National Forest, and despite being just a few miles from the hubbub of Jackson, did not see anyone outside of our group as we ascended 4,000 feet over two hours. Perhaps just as exciting for my daughter, we returned to our lodgings and were entertained by a long-tailed weasel dashing around our patio, either on the hunt for unseen prey or perhaps just enjoying the last days of summer.
The eclipse itself was one of the most memorable moments of my life, and the natural beauty of the Tetons only made it more dramatic. Neither words nor photos can capture the experience of being present for a total eclipse. I can only urge you to experience at least once in your life. You won't regret it. Here are a few photos of the eclipse and eclipse watchers—including a very confused marmot!