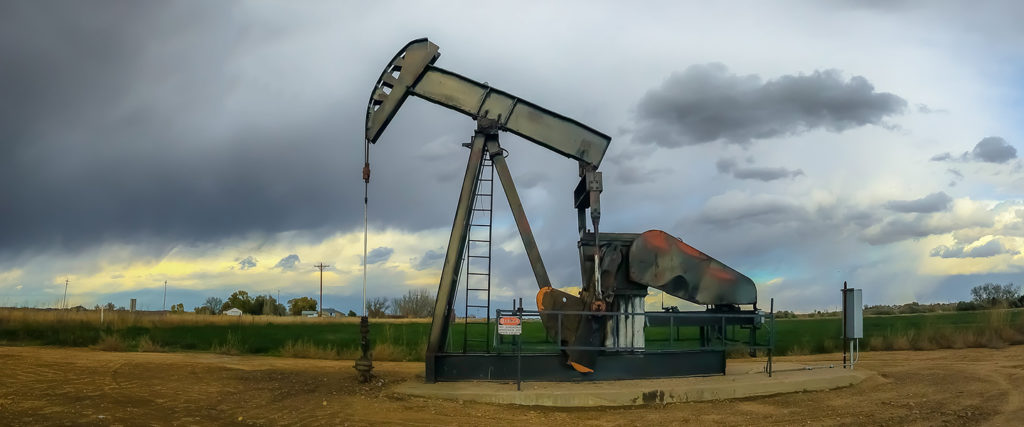 Coalition pushes Interior Department to act quickly to implement the reforms outlined in its report 
For Immediate Release: February 14, 2022
Contact: Abby Grehlinger, abby@team-arc.com
(WASHINGTON, DC) — Today, leading national and western-based environmental and conservation groups including the Natural Resources Defense Council, the Center for Western Priorities, Earthjustice, the League of Conservation Voters, the National Wildlife Federation, The Wilderness Society, Western Organization of Resource Councils, and the National Parks Conservation Association, announced the formation of the Coalition for Oil and Gas Reform with the launch of a microsite and digital ads in Washington, D.C. 
Representing millions of people across the country, the groups have come together to support the Department of the Interior's (DOI) proposed reforms to bring the broken and antiquated federal oil and gas program into the 21st century so the nation's public lands can better serve everyone— not just the oil and gas industry. While most of these important reforms can be implemented through administrative action, Congress must also do its part.  
The coalition released the following statement on its goals to push DOI to finalize long-overdue reforms to the federal oil and gas leasing program:
"Frontline communities, public lands, taxpayers, and wildlife deserve better than the status quo. The Department of the Interior's recommendations on how to reform the outdated federal oil and gas program must be followed by immediate action. With oil and gas lease sales on more than 700,000 acres of public lands on the horizon, reforms have never been more important– we need both the Biden administration and Congress to act now. We won't rest until the program is brought into the 21st century and taxpayers, public lands, and wildlife are prioritized over the oil and gas industry.Too much is at risk for us to remain silent."
The Interior Department should reform the oil and gas program by:
Ensuring that public lands are managed to benefit all uses, including fish and wildlife conservation, outdoor recreation, and renewable energy development, not just oil and gas development;
Modernizing the century-old royalty rates that oil and gas companies pay for resources they extract from public lands to ensure communities, whose taxes fund public lands, get their fair share;
Requiring oil and gas companies to clean up after themselves, instead of sticking taxpayers with the bill;
Stopping speculative leasing where there is little or no potential for oil and gas development; and
Ensuring that Tribal Nations and the public are given equitable opportunities to weigh in regarding if and where oil and gas development happens on public lands.
The coalition will continue to educate the public about the benefits of oil and gas reform for frontline communities, taxpayers, wildlife, and the environment. During key moments over the next several months, including the announcement of oil and gas lease sales and following any administrative or Congressional action, the coalition will mobilize its members to urge the administration and Congress to finalize these urgently needed and common-sense reforms.
The following groups make up the Coalition for Oil and Gas Reform:
California Environmental Voters
Center for Western Priorities
Colorado Wildlife Federation
Conservation Colorado
Dakota Resource Council
Earthjustice
Florida Conservation Voters
Grand Canyon Trust
Greenlatinos
Hispanic Access Fund
League of Conservation Voters
Montana Conservation Voters
Montana Wildlife Federation
National Parks Conservation Association
National Wildlife Federation
Nevada Wildlife Federation
New Mexico Wildlife Federation
Natural Resources Defense Council
Rocky Mountain Wild
The Wilderness Society Action Fund
Wild Montana
Wilderness Workshop
Western Organization of Resource Councils
Learn more about our efforts at: https://OilAndGasReformNow.org
###