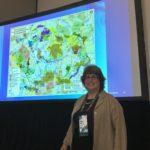 Alison Gallensky is taking an 8-week sabbatical this summer, from June 15 to August 9. Back at work on Friday, August 10. While she is away she will be thinking about how to update the Southern Rockies Wildlands Conservation Vision based on the new science that has been developed in the last 15 years or so including wildlife connectivity and climate change. She will also be attending and presenting at two GIS conferences in California as part of a road trip exploring the western United States.
She is documenting her time away through a series of photos and observations for each business day. Here is her fourth week (halfway point):
Day 16 Monday July 9
At the Esri Users Conference (UC). Esri is the largest vendor of Geographic Information Systems (GIS) computer mapping and geographic analysis software. So far the conference is corporate theater at its best!
| | |
| --- | --- |
| Esri UC Opening Plenary | Colorado Governor John Hickenlooper being recognized at the Esri UC |
Day 17 Tuesday July 10
At well over 17,000 attendees, the Esri UC is the largest conference I have ever attended. However there are already signs that San Diego is preparing for Comic Con next week expecting almost 10 times as many people.
| | |
| --- | --- |
| Sidewalk will be closed for Comic Con | Parking lot is being turned into an ad for a TV show complete with helicopter |
Day 18 Wednesday July 11
Gave a presentation at the Esri UC on mapping large natural areas in Colorado. Lots of good questions from a well engaged audience. Happy to be done.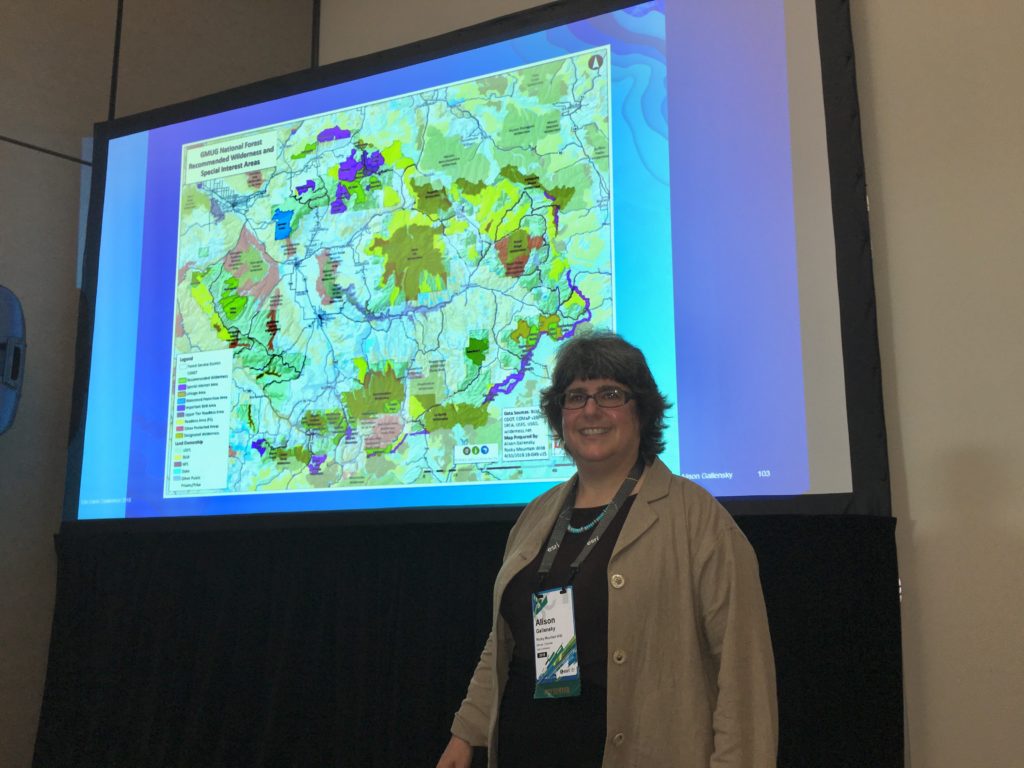 Day 19 Thursday July 12
While I continue to learn lots at the conference, I'll share a bit of the architecture of San Diego.
| | |
| --- | --- |
| 1855 Lighthouse at Point Loma | Historic Hotel Coronado |
| Spreckels Organ Pavilion at Balboa Park | Historic Congregation Beth Israel Building, San Diego's first synagogue |
Day 20 Friday July 13
Last night I went to the spectacular Esri UC Party in the equally spectacular Balboa Park. Where I photographed ducklings. Go figure.