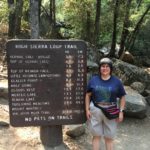 Alison Gallensky is taking an 8-week sabbatical this summer, from June 15 to August 9. Back at work on Friday, August 10. While she is away she will be thinking about how to update the Southern Rockies Wildlands Conservation Vision based on the new science that has been developed in the last 15 years or so including wildlife connectivity and climate change. She will also be attending and presenting at two GIS conferences in California as part of a road trip exploring the western United States.
She is documenting her time away through a series of photos and observations for each business day. During her sixth week she visited Yosemite National Park, the Lake Tahoe region, and the "loneliest road in America."
Day 26 Monday July 23
Visiting Yosemite National Park. Inspiration for Ansel Adams and inspired by John Muir. The sky was clear first thing in the morning, long enough to get a good view of Vernal Falls before the smoke from the Ferguson Fire rolled back in.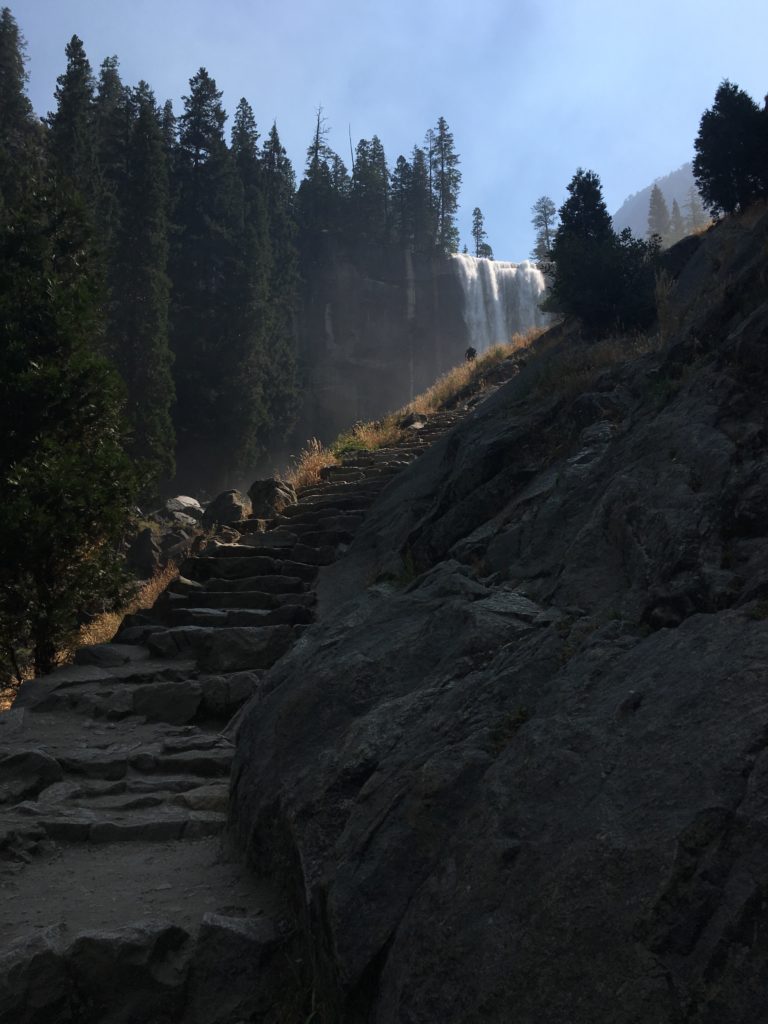 Day 27 Tuesday July 24
Stopped at high mountain meadow and lake near Tioga Pass. Goodbye Yosemite. On to Lake Tahoe.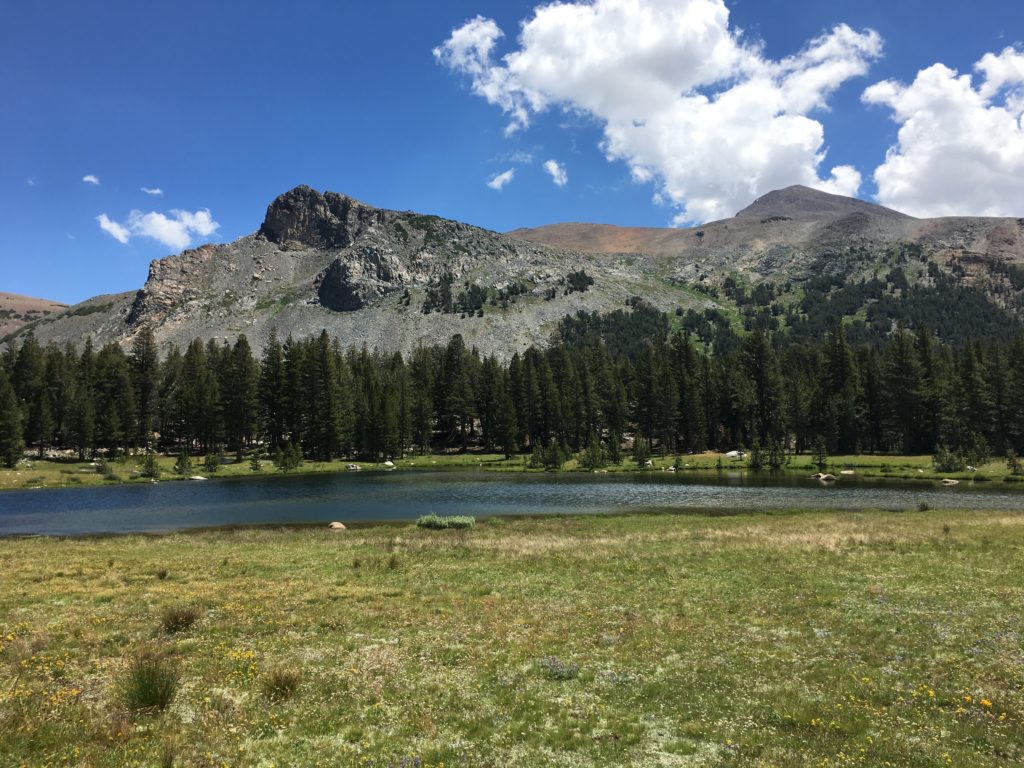 Day 28 Wednesday July 25
Today I learned about the Truckee River. It flows from Lake Tahoe through Truckee California and through downtown Reno Nevada. It ends at Pyramid Lake, an endorheic lake. Endorheic is a big word meaning a lake with that water flows into but not out of.
| | |
| --- | --- |
| Truckee River in Truckee, California | Truckee River in downtown Reno, Nevada. |
Day 29 Thursday July 26
Today I toured Lake Tahoe, the largest freshwater lake in the Sierra Nevada mountains. It has only one island, Fanette Island in Emerald Bay. Fanette Island was all that remained when Emerald Bay was gouged out by glaciers thousands of years ago.
Day 30 Friday July 27
Travel trivia: Earlier on this trip I traveled on the busiest highway in the US (the 405 near LA) and today I traveled on "the loneliest road in America" (US 50 in Nevada). Also earlier I spent a night in Las Vegas, New Mexico and today I had lunch in Austin, Nevada.