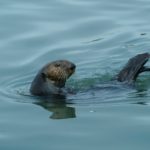 Alison Gallensky is taking an 8-week sabbatical this summer, from June 15 to August 9. Back at work on Friday, August 10. While she is away she will be thinking about how to update the Southern Rockies Wildlands Conservation Vision based on the new science that has been developed in the last 15 years or so including wildlife connectivity and climate change. She will also be attending and presenting at two GIS conferences in California as part of a road trip exploring the western United States.
She is documenting her time away through a series of photos and observations for each business day. During her fifth week she attended an conference on Monterey Bay focusing on using GIS for Conservation and stayed a few more days to enjoy the area.
Day 21 Monday July 16
Today I presented at the Society for Conservation GIS Conference in a great session on Conservation Planning. Now I am done with presentations and can focus on learning and fun!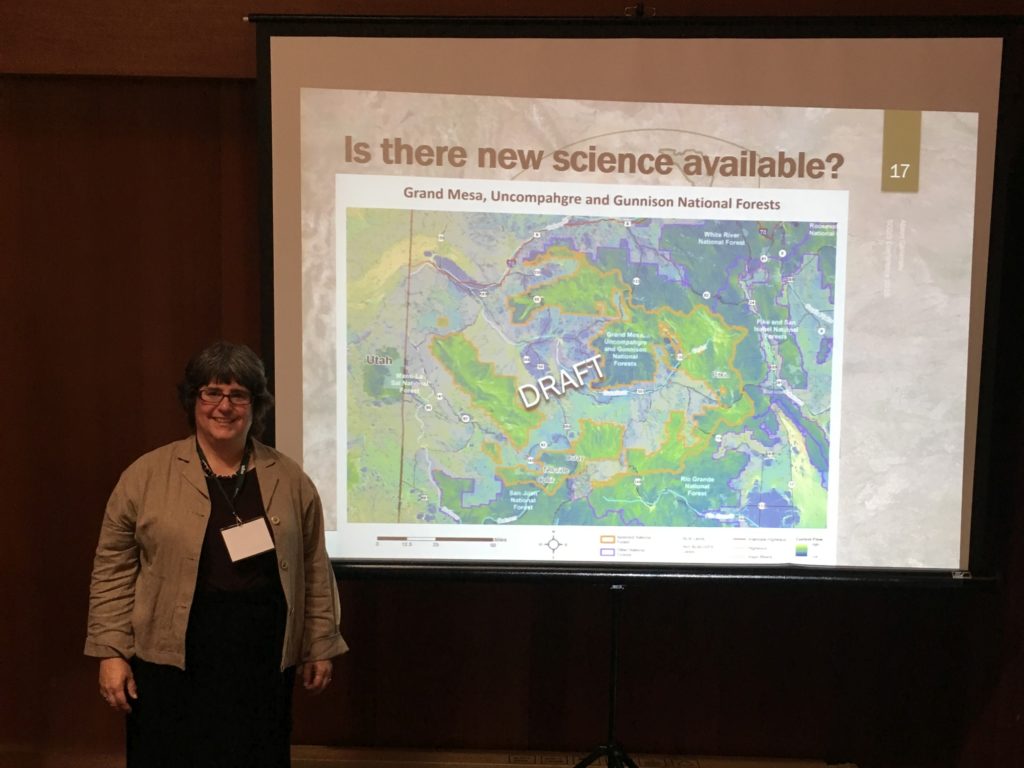 Day 22 Tuesday July 17
Got up early today and walked to some tide pools. Asilomar near Monterey California is a wonderful spot for a conference!
Day 22 Tuesday July 17 Supplement
Connor Bailey (Geospatial Information Officer at The Wilderness Society and Rocky Mountain Wild board member) presenting at the Society for Conservation GIS Conference. Cool map dashboard!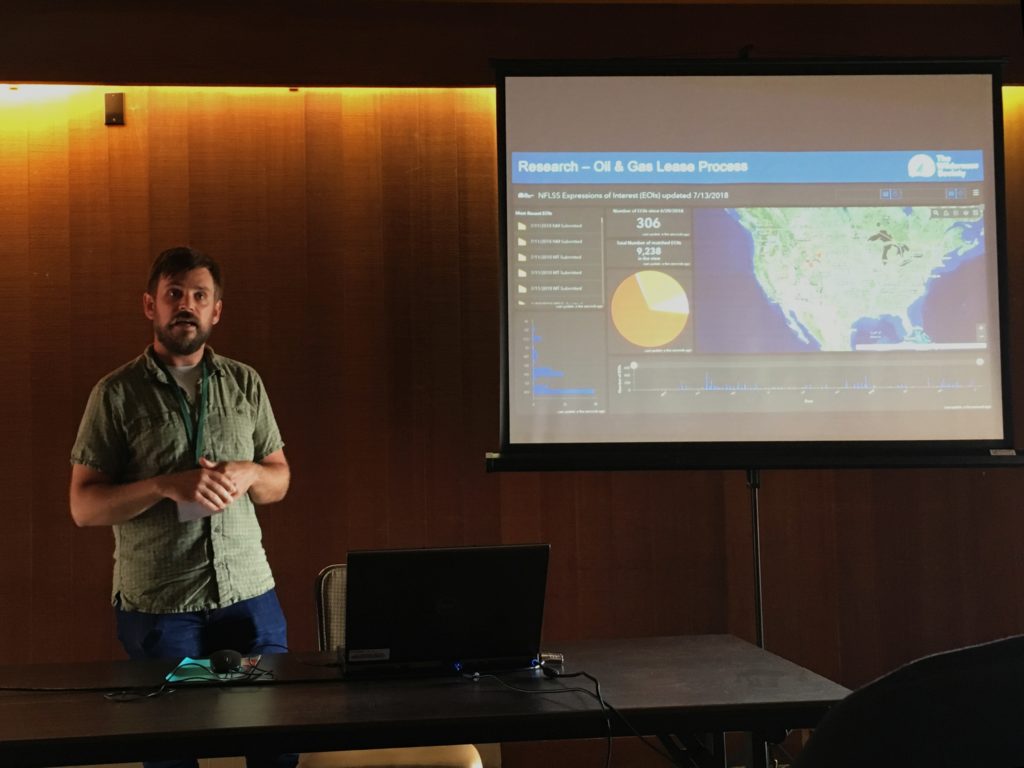 Day 23 Wednesday July 18
Society for Conservation GIS finished up this morning. Here are some informal groups shots (thanks Neil Gallensky). Great people, great talks, great conference.
Day 24 Thursday July 19
Toured the Elkhorn Slough. Amazing area full of sea otters, sea lions, brown pelicans, harbor seals, great blue herons, great egrets, and so much more. Thanks Paige Singer for telling me about this place, Elkhorn Slough Safari for a great tour, and Neil Gallensky for the amazing photographs!
Day 25 Friday July 20
Last day on Monterey Bay. This cool foggy place feels like a refuge. Back to the reality of a changing climate as I head back to heat and wildfires.